April 2020
April 2020 is a milestone month for Rocket Software. It is a milestone month for our 1500 Rocketeers, and a milestone month for our thousands of customers and partners around the globe.
I am proud to announce that April 2020 marks the 30th birthday of Rocket Software.
I can honestly say that when I woke up on the morning of April 16, 1990 and began writing the first lines of assembler code that would become our first Rocket product, I was not thinking about what I might be saying to you 30 years later. That morning I simply did what I loved – I was coding, I was building, and I was creating. I was trying to solve a problem that I knew was important to a few thousand companies around the globe: how to optimally access data (with strict governance and high performance) to gain insight into business transaction data stored in the world's first mainframe relational database, IBM Db2.
Rocket was launched that morning because Johan Magnusson Gedda (with whom I co-founded Rocket) had confidence in me. Johan and I met each other in 1988 at a Boston-area startup. I was the first full-time official software engineer hired there; Johan's role there could be described as Corporate Development, CFO, and COO all wrapped into one.
Rocket was launched that morning because Mariann Youniss, my amazing, beautiful, generous, incredibly smart, and endlessly supportive wife (of now 32+ years!)—who, by the way, was three months pregnant with our first child—said "yes" when I asked her if it was ok to quit my job and start a company with Johan.
Rocket was launched that morning because I believed in my ability to code (I worked hard at being a good coder/programmer in high school and college, in internships while in college, and in my two jobs after college), to listen (I learned to listen well), to serve (I grew up in a family and a community that believed in service to, of, and for others), to promise (your word is both everything and the only thing), and to deliver (solve problems, deliver value, and do what you say you are going to do, always).
To be honest, I didn't know much more than that. That morning I wasn't thinking about 30 years. I probably wasn't thinking beyond 30 months, because that's about as long as that previous startup company gig lasted.
Looking back, I can say that on that morning I had a belief that this thing we would ultimately call Rocket Software (because we wanted to be rocket scientists!) would be a successful venture. And after the first 30 months or so, I had a strong conviction that Rocket would be long-lasting and it would make a difference IF we could put all of that – writing good software, solving real problems, listening well, always serving others, keeping our promises, delivering value, and always doing what we say we are going do – together.
 

Let's take a moment and think back to 1990. The internet as we know it didn't exist. Email, mobile phones, social media, the cloud, machine learning, artificial intelligence, agile/devops, Amazon, and podcasts weren't things yet. Spotify and Pandora and Apple Music? We listened to music on cassette tapes and CDs that we purchased in stores. And we listened through our speakers, instead of our speakers listening to us ("Alexa…" anyone?) Uber and Lyft? We bought cars for our daily commute, we rented cars when we traveled, and we hailed taxis when we visited big cities. Kayak and Expedia? We called travel agents to plan our vacations and business trips. We took pictures with cameras and developed pictures in darkrooms. We captured videos with devices that were slightly smaller than those used to film motion pictures. We wrote letters and dropped them in metal boxes on the side of the road. We made phone calls using rotary dials and push buttons on devices that were on desks and tethered to walls. Space travel was all about NASA missions, not corporate billionaires. Siri, Apple, Google, Facebook, Instagram, TikTok, Baidu, OpenTable, online banking, Chrome, Firefox, AWS, Waze, WhatsApp, apps themselves – none of that existed that morning when I woke up and wrote those first 30 lines of code.
Only 30 years later, we find ourselves in a world that feels very, very different, where everything around us – technology, climate, geo-politics, and yes, even spillover viruses and pandemics – is changing at an ever-accelerating pace that is both unprecedented and incomprehensible.
In between those bookends of April 1990 and April 2020, a lot has changed in our world and in our everyday lives. We have seen multiple global financial crises. We have seen countless global terrorism incidents. We have seen the Soviet Union fall. We have seen the world truly become flat, with globalized and interconnected commerce, travel, climate change, and public health. We have seen an internet bubble boom and bust and boom again. We have seen bad times and good times, challenges and opportunities.
With all of that context as backdrop, a unique and special story has unfolded that I believe deserves celebrating and sharing. Reflecting on the way things have happened over the past 30 years of Rocket – I actually prefer to call them the first 30 years of Rocket – I can assure you none of it was projected, planned, nor envisioned. The Rocket you know and see today is the result of a series of (mostly) fortunate events that began that morning and have since rippled through—and because of—tens of thousands of people, companies, organizations, relationships, and partnerships around the globe in ways that nobody could have ever imagined.

But at its core I think our story is special and worth celebrating and sharing, because who we are and what we stand for is more relevant today than ever before. You see, ours is a story about empathy, humanity, trust, and love. Those are our core values. That is what Rocket and our 1500 Rocketeers stand for. That is what we aspire to do and be every single day—for our first 30 years and our next 30 years.
We believe that it is important to put ourselves in other people's shoes to truly understand what they are feeling – and why. We believe that in this crazy, complex world it is our responsibility to treat people well, treat people as people, and treat people the way we want to be treated. Running a successful software business is about spreadsheets and models, profits and losses, revenue and expense and profit, ones and zeroes, but we have strived to bring a dose of humanity to our customers, partners, investors, and each other, each and every day. And without trust and love we would have no customers, we would have no partners, and we certainly would not have each other.
I can't wait to tell you more about our story; however, I will wait until the current COVID-19 global pandemic is more widely understood and controlled and all of us – as a global, interconnected community – begin living in and with our "new normal."
Today I simply want to thank each and every person who played any role—big or small, then or now—in our 30-year story. Thank you for being a part of Rocket. I sincerely appreciate everything that you have done to create this legendary company—as a customer, partner, investor, friend, colleague, advisor, mentor, and Rocketeer.
We will talk soon. Until then… Onward and upward!
And Happy 30th Birthday to Rocket Software!

Instead of sharing birthday and anniversary celebratory songs, I've decided to go in a different direction.
I can't stop thinking about the toll this global pandemic (and associated global economic recession) is taking on every person on this planet. One thing I know: it will take all of us, together, to get through these dark days. I am thankful for our Rocketeers and our extended community who truly believe in –and live – our core values every day. That is what gets me through each day. Especially now, more than ever, I know that without humanity and empathy, without trust and love, we have nothing. With that in mind, here are a few songs that I feel are appropriate for this moment in time.


What the World Needs Now (Virtual Orchestra)
This Burt Bacharach/Hal David classic was transformed into the "coronavirus anthem" by dozens of students at Boston's Berklee College of Music – with all parts recorded from the musicians' homes while they were in isolation to slow the spread of the pandemic.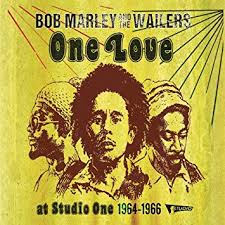 One Love (Bob Marley)
There are thousands of songs about the love between two people, but Bob Marley took the concept to the next level with a song about everyone in the world sharing the same love. Today more than ever, this matters more than anything else.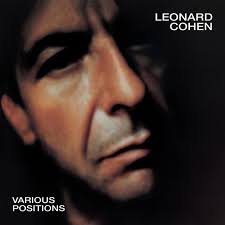 Hallelujah (Leonard Cohen)
Leonard Cohen's "secular hymn" has been covered by more than 300 different artists; the first was Welsh musician John Cale, who said that the song promoted a message of "soberness and sincerity."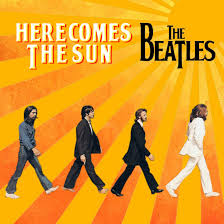 Here Comes the Sun (The Beatles)
I've included this Beatles classic in my letters before, but its unrelenting optimism is really helping me get through each day as the news about coronavirus gets worse and worse.