Capture output from applications, manage the storage of that data, and provide fast and secure access
Quickly improve output management efficiency
EOS 360 allows you to allocate precious MSUs to business-critical applications, improving the efficiency of your output management system
Ensure data security and compliance adherence
EOS 360 centralizes your data and provides a single, secure point of access to ensure you stay in compliance with any regulations and minimize the risk of a data security leak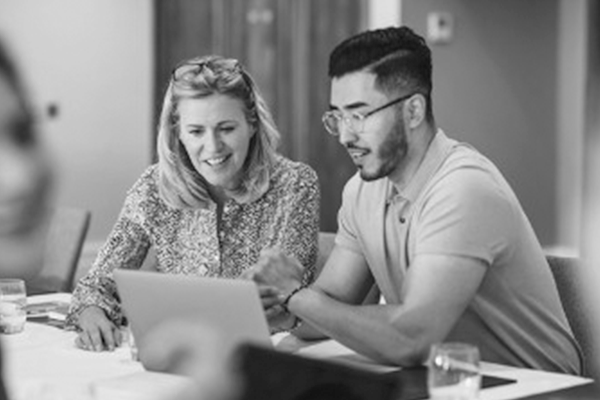 Simply providing access to reports and data on the mainframe is no longer enough for today's stakeholders. Users — whether they're employees, partners, or customers — increasingly expect a more modern digital experience and efficient workflows. And with more regulation and restrictions across the world impacting data security, organizations are expected to protect all data, regardless of platform.
Rocket EOS 360 integrates with mainframe environments to capture output from applications, manage the storage of that data, and provide fast and secure access to it for users. It automates, secures, and standardizes the output management process, lowering output management costs, increasing the efficiency of business workflow processes, and increasing compliance with regulatory requirements. Important business information gets delivered directly to end users in a timely and secure manner.
Rocket EOS 360 is available for IBM® z/OS® and open-source environments and is easy to install and manage. Compatible with multiple security models and packages, Rocket EOS 360 integrates easily so you can secure usage and access rights to your enterprise content. Rocket EOS 360 is optimized for end-user experiences, facilitating access to reports from any browser or mobile device with a new HTML5 web interface, within existing web applications via the use of RESTful web services, and via Microsoft Outlook.
EOS Server (Core engine)
Integrated components for storing and managing the data
Data indexes, utilities, and processes for flexibility in configuration and for using automation to manage the environment and maintenance
EOS Process (Ingestion of reports)
High speed ingestion of large data streams
Scalability for high volume of data
Multiple processes available for flexibility
EOS Cockpit (Monitoring and reporting)
Insight into Rocket EOS 360 activity for identifying high and low usage
EOS Protect (Security and privacy)
High level encryption module to secure sensitive data
Field-masking feature to protect personal information and enforce data privacy
Additional data encryption and integration with RACF Security on z/OS®
EOS Access (User access and interface)
Secured access to reports from any device through a modern interface, based on Angular framework
Easy access to Rocket EOS 360 reports through a Microsoft Outlook add-in
Integration with existing web applications via the use of web services or APIs
No dependency on Java plugin on user machines with use of Google's Angular 2 framework