Businesses Run on Rocket
Thousands of companies around the world depend on Rocket to solve their most challenging business problems by helping them run their critical infrastructure, business processes, and data, as well as extending the value of these assets to take advantage of cloud and mobile computing, advanced analytics, and other future innovations.
Founded in 1990, Rocket Software is headquartered in Waltham, MA, with 29 offices around the world.
Powered By Rocket
From the clothes we wear to the cars we drive, Rocket solutions power the back-end systems that thousands of brands we interact with every day rely on to run their critical infrastructure, business processes, and data.

More than 10 million IT and business professionals rely on Rocket to run their most critical applications, business processes and data.
Rocket customers include:
43 of the Fortune 50 companies

10 of the top 10 Fortune 500 commercial banks

5 of the top 5 Forbes Global 2000 car and
truck manufacturers

9 of the top 10 Fortune 500 aerospace/defense
companies

5 of the top 5 Forbes Global 2000 managed
healthcare companies

7 of the top 10 Forbes Global 2000 discount and
department stores

4 of the top 5 Forbes Global 2000 healthcare
services companies
Markets We Serve












Personalized Service: It's Your Right
At Rocket, support isn't just a function—it's a profession. When problems arise, our committed support professionals have the experience and product knowledge needed to diagnose and resolve most issues within hours. Learn more about Rocket Support Services.
Our Leadership

Andy Youniss
President & Chief Executive Officer

Anjali Arora
SVP & Chief Product Officer

Jay Leader
SVP, IT and Chief Information Officer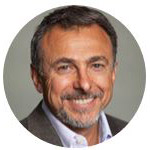 Tom Brigiotta
SVP & Chief Revenue Officer
Putting You First
At Rocket, software has always been about people—not just ones and zeroes. We're people solving problems for other people, and we strive to treat our customers, partners, and fellow Rocketeers with humanity.
Rocket + Music
From office jam sessions to Las Vegas concerts, music is a common language that brings Rocketeers from all over the world together to collaborate and create. Music is at the heart of Rocket, and it's a core part of who we are as a company.