Rocket TRUfusion Enterprise
Get automated, traceable, and secure data exchange with your PLM
Rocket TRUfusion Enterprise
Get automated, traceable, and secure data exchange with your PLM
If you use a Product Lifecycle Management (PLM) system like Siemens Teamcenter™ or PTC Windchill and CAD systems like CATIA, Creo and NX, it's time you met Rocket® TRUfusion Enterprise. This simple, proven, commercial off-the-shelf (COTS) solution lets you:
Replace disconnected, tedious manual tasks with a single, automated, traceable, secure CAD and PLM data exchange solution
Liberate your engineers to collaborate more productively than ever
Eliminate mistakes and reduce risks
Save huge amounts of time and get to market faster
Rocket TRUfusion Enterprise Overview
11 game-changing things you can do with TRUfusion Enterprise

Improve employee productivity through process automation and management.

Streamline your entire product development process, from RFQ to approval of a production-ready design.

Share engineering CAD and related design data in less time, with lower costs.

Prevent costly errors, project delays, and false starts.

Protect valuable intellectual property.

Simplify compliance with internal and/or regulatory policies, standards, and best practices.

Review audit trails automatically and thoroughly.

Help your customers comply with their Product Design Data eXchange (PDX) mandated workflows.

Expedite and standardize data exchange for designers, engineers, and buyers, regardless of geographic location.

Deliver standard and modular solutions with customer-specific configurations.

Improve employee productivity using batch processes through integrations with leading PLM and CAD related software products.
Want even more reasons to add Rocket TRUfusion Enterprise?
95%

fewer human hours spent on data exchange

A Tier 1 automotive supplier deployed TRUfusion Enterprise to standardize and automate the design data exchange process across their internal sites worldwide. Read more
100%

automated CAD design data exchange

A leader in thermal management devices transformed their entire process by using TRUfusion Enterprise, our high-capacity communications solution for integrated file transfer. Read more
"Integrating Rocket TRUfusion Enterprise with our PLM system helped our engineering departments. . . Users see major time reductions in time necessary to transfer data as the entire data transfer process is giving them back more time to focus on their daily business of designing products.  At the same time, due to the capability of TRUfusion Enterprise to run on-the-fly quality checks and renaming during a transfer we can ensure that the CAD and related data sent to customers fully meets their strict quality and naming criteria."
Jens Mario Ellegiers, Manager IT, Yanfeng International Leading Global Automotive Interiors Supplier
Rocket leads the way by putting you first
If you've never worked with Rocket Software before, be prepared for a refreshingly open and honest relationship. Here are some of the ways we're different from vendors you may have worked with in the past:
We offer only one class of support—our very best. No chat-bots. No endless call menus. Whenever you contact us for help, night or day, from anywhere on the planet, you'll get a real human. Someone with the experience to understand your unique environment. (In fact, our support staff members have been with Rocket for an average of 9+ years.)
We won't allow a customer or partner to fail. Ever.
We celebrate the robust platforms that drive your business. We support your choice of the best platform, solution, and IT environment.
We invest in serving our customers with the highest quality products, superior support, and unmatched expertise.
Everything we do is guided by empathy, humanity, trust, and love.
No wonder more than 10 million IT and business professionals around the globe rely on us to run their most critical applications, business processes, and data.
Just released: PTC Windchill TRUfusion Enterprise plug-in
Introducing the latest product of our technology partnership with PTC. Discover how it can help improves your enterprise's competitiveness while reducing risks associated with PDX/PLM integration.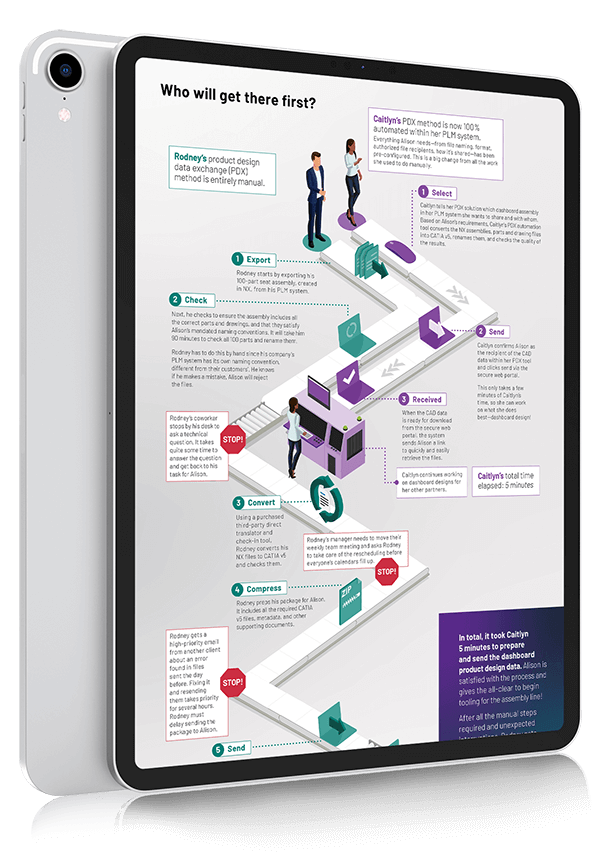 Revealed: Secrets of fast and secure product data exchange
Caitlyn and Rodney are both trying to coordinate design files with a manufacturer on a tight schedule. Which person's method will be the fastest?
Solutions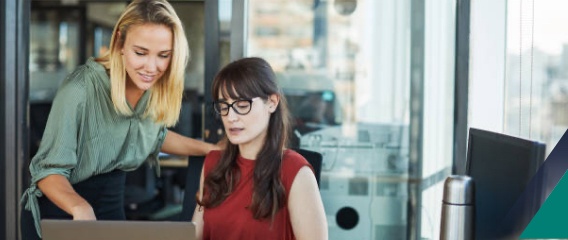 B2B Supply Chain Integration
Data exchange, file sharing, and EDI that's secure, simple, and auditable
Datasheet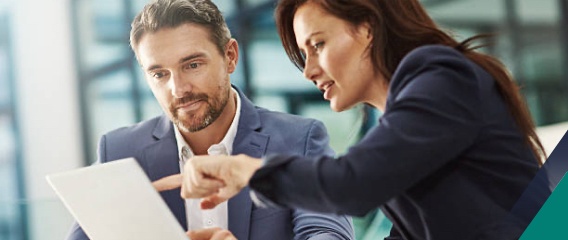 Rocket® TRUfusion™ Enterprise Teamcenter Integration
Improve competitiveness and reduce risk with PDX/PLM integration
Questions? Call us: U.S. +1 855-577-4323