Rocket TRUfusion Enterprise
Automated, traceable, secure CAD and PLM data exchange
Take the friction out of collaborative design and save your engineers time, help prevent errors, and reduce risk. Rocket® TRUfusion™ Enterprise replaces disconnected, manual data exchange tasks with a single automated process. It's a simple, cost-effective solution, enabling secure exchanges of CAD files and related product design data from within your PLM system.
Rocket TRUfusion Enterprise Overview
Easy integration with your PLM system
Collaborative design requires sharing your most valuable asset—product design data—with extended teams that may include customers, suppliers, and partners. Design activities and changes happen across companies, geographies, systems, and communications protocols, often with interdependent development cycles. TRUfusion Enterprise's simple process automates every step required for CAD and PLM data exchange, including:
Importing/exporting to different PLM systems, such as Siemens Teamcenter, Dassault Systèmes 3Dexperience or PTC Windchill
Translating CAD data into different formats as required by various partners
Checking, restructuring, and renaming files to ensure integrity and quality
Sending and receiving data between organizations
Tracking key activities
In some cases, customers can save thousands of hours per year of wasted engineering time by automating these tasks rather them expecting engineers to perform them manually.
It's easy to configure TRUfusion Enterprise with business rules for handling specific file types, as well as meeting customer or partner mandates. The software delivers product design data through a secure web portal or via the Odette File Transfer Protocol (OFTP) standard common in the automotive industry. No additional coding is necessary, and Rocket experts can help with any additional customizations you may require.
Increase productivity of product design and engineering teams
TRUfusion Enterprise frees your product designers and engineers from manual file-sharing tasks. Automated workflows handle file export/import, along with file checking, translating, encrypting, and logging. You can find, package, and deliver a set of product design assets in a matter of just minutes. Automated email notifications help product designers, engineers, and managers always know which files they have sent and to whom, as well as which files they've received. 
Collaboration and decision-making across virtual teams happen faster when data gets to the right place, in the right format, using the most appropriate delivery method. TRUfusion Enterprise can eliminate or reduce the need for data stewards or other dedicated support staff or automate an in-place stewardship process to enforce proper safeguards and increase throughput of product design file exchanges.
With TRUfusion Enterprise, you can streamline the entire product development process, from RFQ to approval of a production-ready design.
Track high-value IP, simplify compliance with policies and best practices
In a global manufacturing supply chain, it's critically important to prevent product design intellectual property from getting into the wrong hands. The automated processes enabled by TRUfusion Enterprise help ensure that your IP goes only where it should and is managed with appropriate attention to data protection policies by all parties. TRUfusion Enterprise monitors and logs every file processing and exchange step automatically, generating a complete audit trail. 
By simplifying and enforcing compliance using fully-auditable processes, you can better meet customers' quality, naming, and security mandates. A single process deployed globally can prevent geographic variances in all key departments, especially those involved in collaborating with your partners. End-to-end tracking and a complete audit trail ensure full non-repudiation, making it impossible for someone to claim they didn't receive a file, or worked with out-of-date data.
"With the help of Rocket, we met the challenges we were facing with minimal risk, because we benefitted from deploying mature and reliable products that have successfully proven their value in our industry sector. We have enhanced the quality of our CAD data exchange considerably, and reduced the need for 'tracking control' in the area of data handling, data security, and the workflow between our customers and plants."
Andreas Willmann
CAD Support
Modine Europe GmbH
Prevent costly mistakes, delays, and false starts
Incomplete, inaccurate, misdirected, or late files can have expensive consequences in product design processes. TRUfusion Enterprise helps prevent errors such as accidentally sending the wrong files or incomplete file packages to suppliers, sending data to the wrong person, or sending an old file revision or file that doesn't meet recipient requirements.
TRUfusion Enterprise provides insight into the status of all product design data exchange workflows—even across highly-distributed, complex product development processes with multiple parties and interdependencies. Senders and receivers know when product data has been delivered and successfully processed by the recipient. Automatic checking of file formats and, parameters help product designers and engineers across supply chains be confident that they are sending and receiving the right files, in the right formats, and with the expected level of quality.
For companies with multiple OEM customers and extensive supplier networks, TRUfusion Enterprise can significantly reduce the overhead of exchanging product design data via centralized, managed, intelligent processing and routing – saving potentially thousands of hours per year in wasted manual effort by engineers.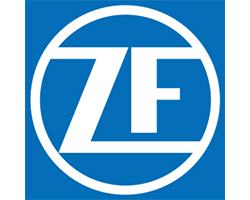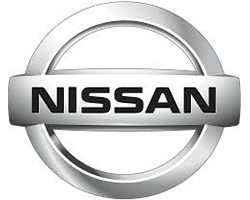 Questions? Call us: U.S. +1 855-577-4323