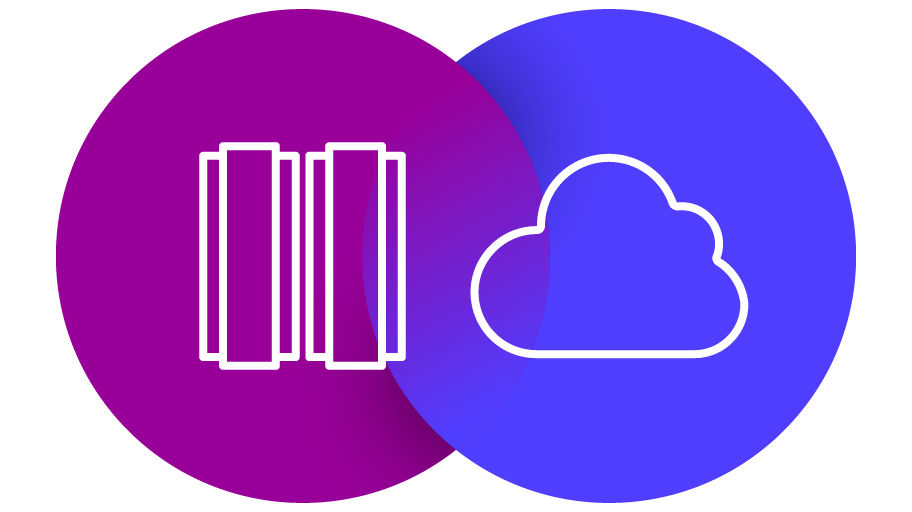 Let's modernize with hybrid cloud solutions
from Rocket® Software
Get the best of both mainframe and cloud.
---
Do more than lift and shift to the cloud. Be ready for anything with hybrid cloud solutions built to meet evolving market needs — in any environment.
Break barriers. Not your infrastructure
---
Protect your investments
Don't lose decades of investments re-platforming or with lift and shift strategies and solutions.
Scale with speed and agility
Do more than keep up. Meet evolving customer needs without missing a beat during your digital transformation.
Modernize data access
Understand, query, replicate, sync, and store your data--however it makes sense for your business.
Unlock and deliver new value
Integrate cross-company systems, applications, and data to bridge the gap between modern systems of engagement and the mainframe.
WHY HYBRID CLOUD
Manage complexity.
Without getting complicated.
The cloud can be a major driver of digital transformation, but modernizing with new technologies also means rapid change and rising complexity. This impacts business-critical infrastructure you depend upon, like the mainframe. With more services to monitor and blind spots between systems and platforms, you need hybrid cloud solutions that allow you to embrace the strengths and benefits of both your mainframe and the cloud, starting with your data.
Rocket Software's data integration solutions for hybrid cloud environments help you unlock mainframe data and leverage it with your tools of choice to discover new potential and uncover deeper insights. Now you can manage mainframe data and workloads with simplicity and speed while you embrace and innovate with the cloud. No matter where you are in your journey, you can solve your most complex IT challenges with solutions that simplify your modernization.
Common approaches to modernization
On premise. Public cloud. Hybrid cloud.
45%

---

of IT leaders are focusing on modernization in place or a hybrid approach

21%

---

plan to reuse or repurpose existing solutions on-premise

24%

---

plan to add cloud extensions to existing solutions
Decrease your time to value with IBM Power® and IBM Z® integrated into your cloud and digital strategies.
Reduce storage expenses by archiving mainframe data to the cloud for long-term retention, while maintaining recovery flexibility for compliance.
Easily identify and understand your data, dependencies, and relationships to make the right decisions.
Access and query mainframe data without having to move it, ensuring security while driving actionable insights.
Sync data to the cloud with powerful data capture and bi-directional data replication to truly modernize and integrate your mainframe with cloud strategies, at a low cost.
Federate and consolidate access to content, content archives and repositories in the cloud.
Find and inventory complex data ecosystems to improve management and governance.
HYBRID CLOUD FROM ROCKET SOFTWARE
Push your limits. Without breaking your infrastructure.
---
With Rocket Software, you won't just meet your next milestone, you'll transform your ability to adapt to constant change. From mainframe to cloud, we help you deploy, execute, and manage workloads across your chosen infrastructure with added agility, security, and reliability.