Rocket.Build inspires innovation that delivers legendary impact in the world.
Rocket.Build began in 2014 as a small internal hackathon that occurred during an annual Rocket Leadership event. On the surface, Rocketeers were given a simple challenge; make a difference for our customers through product innovation over the next five days.
We couldn't have imagined back then how Rocket.Build would change us forever.
Today, it's grown to include not just Rocketeers, but our entire customer, partner, and student ecosystem. Our global community of Rocket.Builders innovate throughout the year in both Rocketeer and student events, challenging themselves to create solutions that improve the world we share.
What does Rocket.Build mean…

To customers
Win or lose—many projects get implemented as features and fixes that benefit you.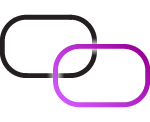 To partners
Teams work on developing solutions that speak directly to our partners' business challenges.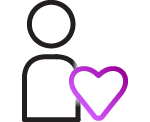 To us
We love taking the time and space to make legendary impacts for fun—and function.