Rocket Support for Zowe
Accelerate mainframe application development with modern open-source interfaces and applications
Help next-gen mainframe developers do their best work with modern, secure, fully supported open-source software
Open the Mainframe to Everyone
Zowe is an open-source software framework for z/OS®, providing interoperability and scalability across products from multiple vendors through the Open Mainframe Project. We're proud to be a founding member of Zowe.
Access exclusive virtual desktop apps
Leverage Rocket Utility Pack for Zowe to access exclusive desktop applications, including USS Process Manager, File Manager, and the award-winning Rocket Terminal Emulator (Web Edition).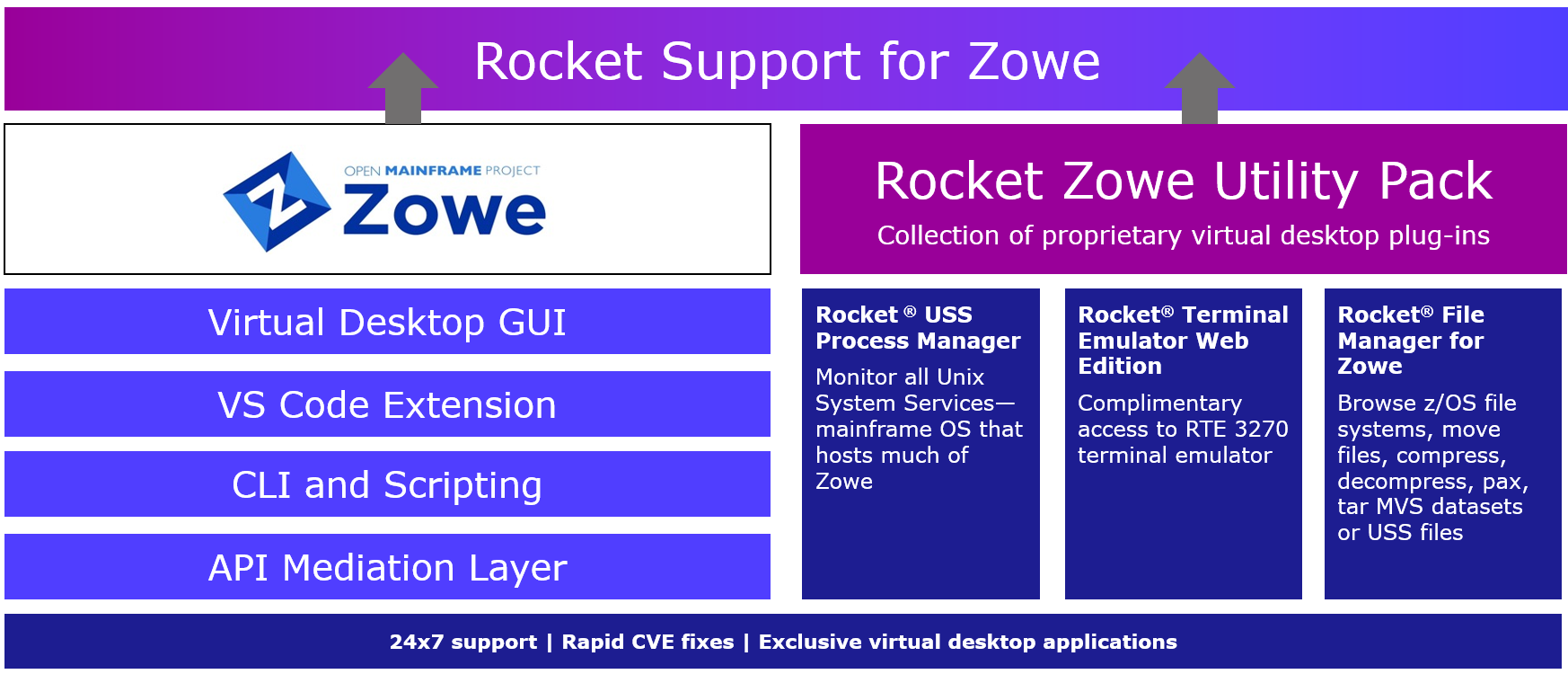 As your most experienced mainframe developers leave the workforce, your next-gen staff must understand the complex applications they're taking over.
Zowe provides a modern application development framework that includes a virtual desktop, a VS Code extension, CLI and scripting, and an API mediation layer — all of which aid your efforts to modernize mainframe development and support mainframe DevOps.
Rocket Support for Zowe ensures your mainframe developers have access to these interfaces, tools, and languages while receiving 24x7 support and security assurance from a single vendor. In addition to modern interfaces that enable any developer to work on the mainframe, you gain access to exclusive virtual desktop applications through Rocket Utility Pack for Zowe—similar to built-in apps that come with any operating system.
Paired with Rocket Open AppDev for Z, a set of over 20 open-source languages and tools ported for z/OS, Rocket Support for Zowe can expand your supported open-source ecosystem even more with the latest open-source DevOps tools and languages.