Rocket EDX
A feature-rich, cloud EDI managed service for all your integration needs
We'll take care of your EDI, so you can take care of your business
The Rocket EDX Managed Service
Unlike on-premises software, which requires your EDI experts and IT teams to support, maintain, and operate, Rocket EDX lets you outsource the need to meet your EDI demands. So, you can reduce costs without giving up control. And with our unique bundling approach and variable usage fixed price subscription model, you'll only pay for what you use.
24/7 support
Our dedicated implementation teams make it easy to get started. From there, enjoy 24/7 service and support from a team of EDI experts with a deep knowledge of automotive, manufacturing, and retail supply chains, and experience with ERP system integration.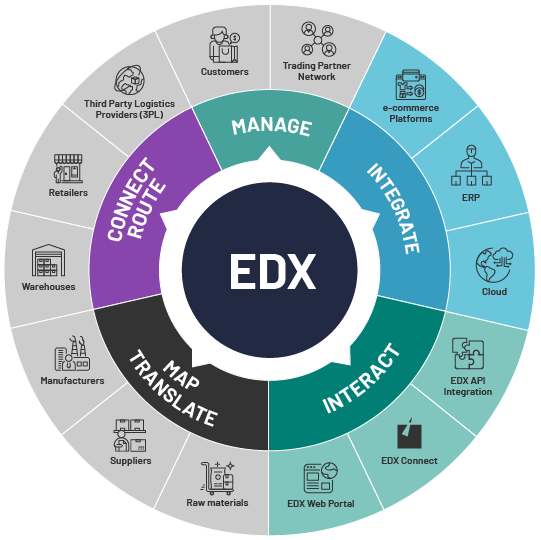 How Rocket EDX works for you
Your business will benefit from the speed and accuracy of processing orders, order acknowledgements, ship notices, invoices, and more, making it simple to collaborate with your trading partners located around the world. Anytime, anywhere.
Integrates with your ERP, and supports all EDI standards and communication protocols
Rocket EDX integrates with many different ERP and related systems from a range of well-known vendors to specialist vendors. Whatever business you're using, Rocket's system-agnostic approach will help you achieve a successful implementation