Rocket.Build Hall of Fame
Rocket.Build is Rocket at our best
Inspired, motivated, and excited about making something with lasting impact, Rocket Builders are driven problem solvers. Rocket.Build events give Builders the time and space to create things that help solve new problems for Rocket customers, and many amazing projects have come from every event.
At our annual Rocket.Build Global event in Boston, participants compete for first, second, and third-place trophies, with the winners selected by their fellow Rocketeers. Additionally, CEO and founder Andy Youniss awards a special Founder's Cup honor to the team with the project he feels is the most innovative.
Check out the full list of Rocket.Build projects and winning teams throughout the years.
2021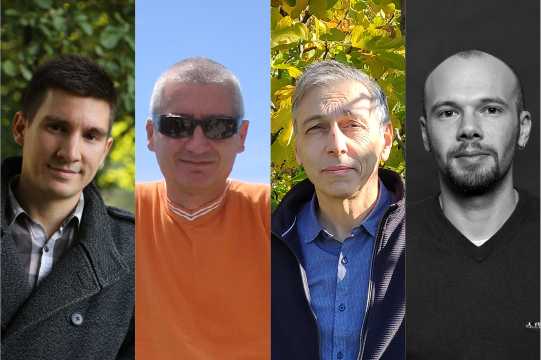 Founder's Cup:




Jeremy Cathelin, Francois Carretti, Fabien Gautreault, Jean-Daniel Dumons

Executive Leadership Team Award:


Nolan Rogers, Vadim Kokoulin, Joe Manganaro, Fayaz Abdul
+
Grissom Ke, Jason Sun, Nannan Duan
1st Place


Tim Hill, Prasad Potluri, Lodewyk van der Westhuizen

2nd Place


Hrithik Govardhan, Suman Appadwedula, Jared Hunter

3rd Place
Veena Thomas, Raj Katira, Jyoti Jangam, Uvais Mohamed
+
Michael Rajkowski, Paul Chang, Larry Schoenleber, Dan Castle

Newcomer Award




Jeyaananthen Balasubramaniyan, Vijay Chapalamadugu, Pavan Malladi

Humanity Award




Matt Barkau, Priyanka Singh, Swati Dave, Amit Lokulwar
---
2020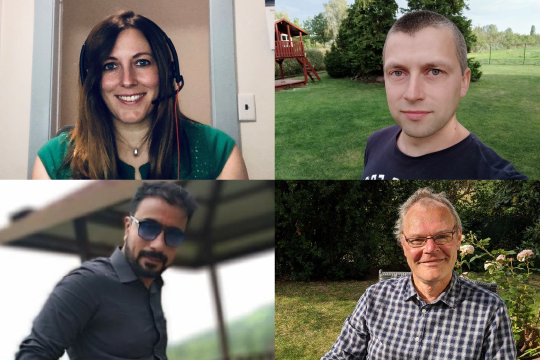 Founder's Cup:




Rene Glanz, Amit Meena, Cara Howe, Hagen Storch

Executive Leadership Team Award:




Namita Sathyan, Bryan Greenwood, Hollee Fink, Johnny Blake

1st Place
Gary Gregory, Glenn Chambers, Lee Breisacher, Sugandhi Kulshreshtha
+
Haiyang Wang, Pengxiang Du, Xiangcui Han, Yingying Xu
2nd Place


Mike Jones, Mike Slater, ShaoGeng Yi, Zhi Li

3rd Place


Megan Yee, Joe Sacco, Kate Wheat, Vuong Tran
Business Unit Awards:
Z Systems Business Unit Award




David Dai, David Crayford, Irek Fakhrutdinov, John Hancy

Power Systems Business Unit Award




Lei Xia, Peng Zhang, Pin Cheng, Xiaonan Sun

Data & Connectivity Business Unit Award




Qiang Lin, Bing Lao, Henry Unger (Pulsiam), Tony Abo (Pulsiam)

Newcomer Award




Povilas Nanevicius, Mantas Ulevicius, Povilas Kripas, Vadim Kokoulin
---
2019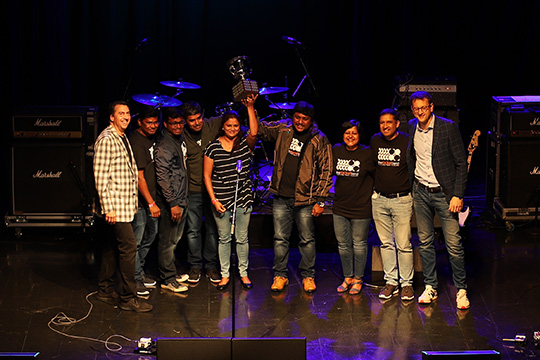 Founder's Cup:




Jyoti Jangam, Uvais Mohamed, Gopalakrishna Srinivasamurthy, Pushparaj Gurumoorthy, Sreenivasa Murali

Executive Leadership Team Award:




Sean Grady, Mike Jones, Mike Slater, Charlie Caron

1st Place


Denis Glebov, Herman Rensink, Vivienne van der Vooren, Jeroen Van Dun

2nd Place


Wayne Fugere, Alex Kostyrko, Mark Tucker, Michael Willett

3rd Place


Tony Abo (Pulsiam), Henry Unger (Pulsiam), Pinhong Ma, Rusheng Xia
---
2018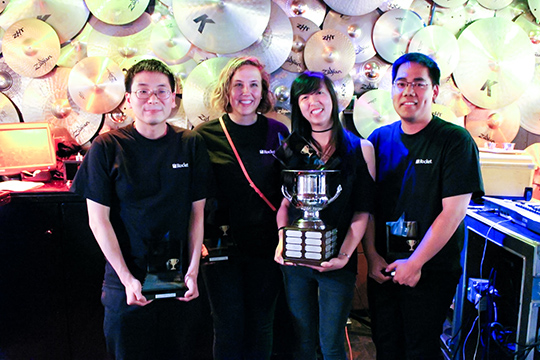 Founder's Cup:




Kimberly Andersson, Michael Koyama, Vuong Tran, Megan Yee

1st Place


Patric Becker, Jørn Thyssen, Paul Bartak, Andy Steeds

2nd Place


Shigeko Mori, Suguru Wakimoto, Kenji Takada, Daisuke Tomoda

3rd Place


Arvind Gupta, Babita Sonavane, Anuruddha Pandey, Rajesh Sambandhan
---
2017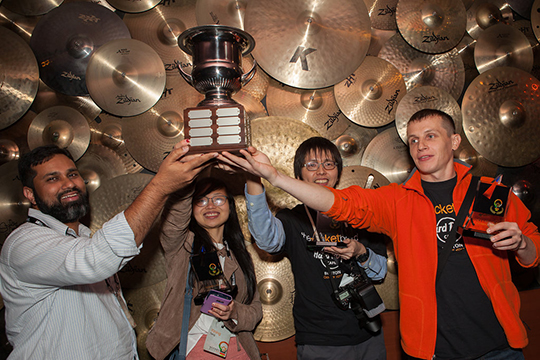 Founder's Cup:




Keisuke Kamada, Aleksandr Popkov, Azeem Ahmed, Yining Tang

1st Place


Michael Willett, Matthias Tschaffler, Jason Johnson, Jackie Tian

2nd Place


Jeroen van Dun, Vivienne van der Vooren, Roger van Valen, Willem Jan van Kesteren

3rd Place


Schuman Zhang, Andrey Belov, Alexey Saybel
---
2016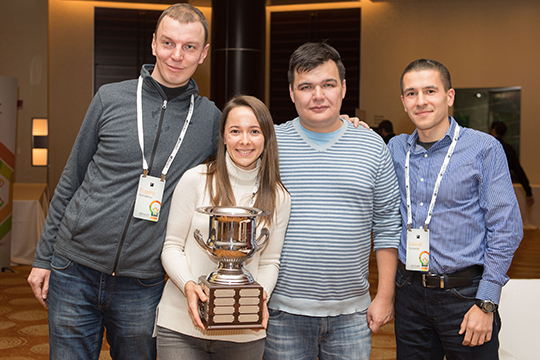 Founder's Cup:




Eugeny Romashov, Marina Derbina, Denis Nasyrov, Salavat Yanberdin

1st Place


Linus Olson, Elena Kin, Yakov Goyhman, Yury Timofeev

2nd Place


Timm Zimmermann, Azeem Ahmed, Jason Johnson, Miyuan Zhou

3rd Place


Leonard Woren, Paul Bartholf, Kyle Beausoleil
---
2015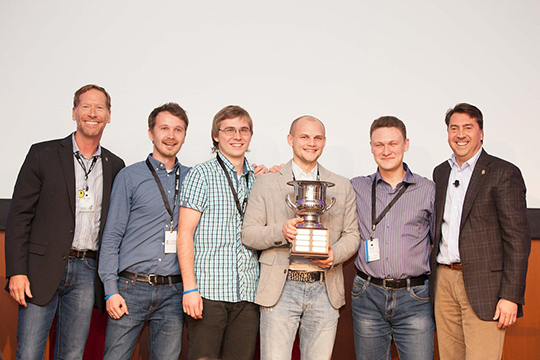 Founder's Cup:




Pavel Zbitskiy, Elisey Zanko, Ivan Gromov, Alexander Gridnev

1st Place


Joe Devlin, Sean Grady, Rob Scott, Timofey Shargorodsky, Leonty Chudinov

2nd Place


Wilkin Yau, Ming Li, Bill Cole, Rick Li, Miyuan Zhou

3rd Place


Keisuke Kamada, Kenro Yamagata, Yufuko Hidaka, Koshiro Arai
---
2014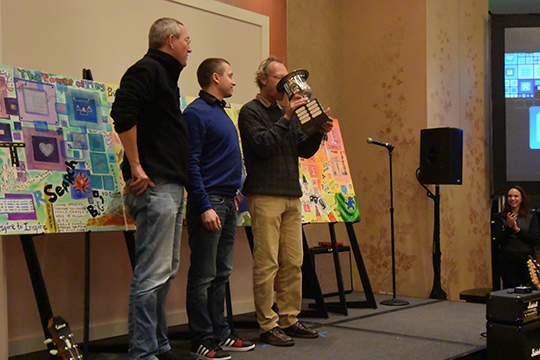 Founder's Cup:




Wolf Metschulat, Rene Glanz, Hagen Storch

1st Place


Lei Xia, Jiankui Ding, Ming Li, Bill Cole

2nd Place


Pavel Zbitskiy, Elisey Zanko, Ivan Gromov, Yan Bityutsky

3rd Place


Zhi Li, Jie Wei, Stephan Meyn