Scale data quality and compliance efforts while reducing costs through purpose-built automation
Automation is the linchpin for information and data modernization. With Rocket Content Automation, customers can connect their legacy systems to modern business processes designed with modern tools. Rocket is the only content vendor that fully bridges mainframes, distributed, and cloud technologies with a single, end-to-end technology fabric.
Achieve faster time-to-value
Tailor user experience, automate disparate systems, and govern data and information through a single solution studio.
Derive more value from data
Bring accuracy and context to data-enabled insights and critical decisions across touch points.
Mitigate compliance risks and costs
Manage security, data redaction, and other information governance efforts through a closed-loop system to uplevel compliance and reduce costs.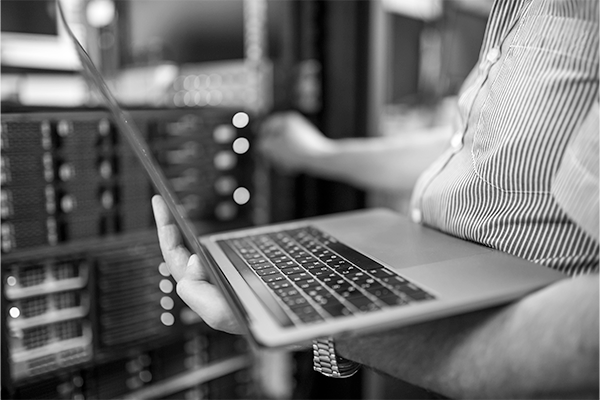 Seamless automation capabilities across the Rocket Content Services portfolio.
Comprehensive audit views ready for cloud-scale technologies for enhanced business insights and supporting highly governed automation and information actions.
Revamped standards-compliant automation engine for improved scalability and workload sophistication including SLA management.
Extended real-time mainframe access through revamped modern APIs, a custom user experience tool chain, and the information governance services of Rocket's Content Platform, including federation to diverse enterprise information.
ROCKET® CONTENT AUTOMATION
Powerful new features. More powerful performance.
---
Modernization, including automation, isn't a "one and done" process, but a continuous journey. Rocket Content Automation uses standards-based orchestration to create and manage business processes governing information-rich systems, people, and process interactions, simplifying the authoring and operations of business results.
"Organizations that still have large amounts of content stored on mainframes or in disparate repositories should consider Mobius. A wide array of choices to extend mainframes, hybrid cloud capabilities, and partial/full migration offerings provide these customers with flexibility as they look to modernize their content services technology stack and remove information silos."