June 2017
Think Globally, Act Globally
When I first met my wife, we both lived in Lubbock, Texas. Quite often, we flew from Lubbock to Dallas for a weekend getaway. That is when I was first introduced to Southwest Airlines. Since then, I've followed their story and now 40+ years of success. By spending its first decade flying exclusively in Texas, Southwest perfected its operations in a defined region before expanding nationwide. The company has been profitable nearly every quarter since it went public in 1978, and a big part of that success was the result of Southwest refining its operational excellence before "going big." Just about every other discount carrier in the United States from the 1970s and 1980s is long forgotten.
Rocket's own history follows a similar path. I co-founded Rocket in 1990. Our first chapter involved building our R&D capabilities in and around Boston. After we established a strong engineering foundation close to home, we expanded our R&D footprint beyond home base, knowing that in order to build a long-lasting company that would make a difference we would need to add software engineering talent from all over the world. Our strategy was to expand into new geographies by acquiring companies that had also developed similarly strong engineering foundations.
One of our core values is putting our customers and partners first. What we have learned over our 27-year history is that it is important to have our engineers physically located close to where our customers and partners depend on us. Our very first acquisition was of a company in our own building - we literally knocked out a wall to connect our engineers to each other. Since then we have added engineers throughout the US and throughout the world, including the Netherlands, China, Australia, Great Britain, Japan, and most recently India.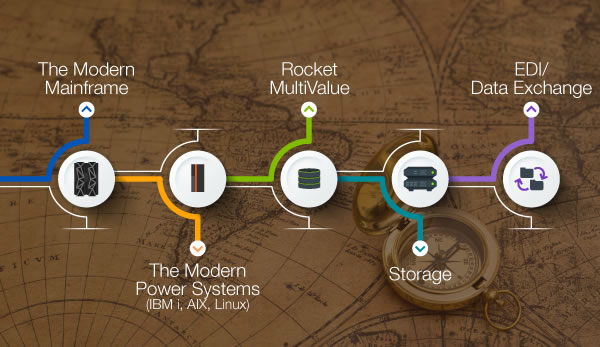 Last week we launched a program to further scale  our global engineering capabilities. This program will help us grow our R&D operations, drive more collaboration among our engineers, and leverage local ecosystems to help our teams be "more local" to our customers and partners.
Over the course of 2017 (and we plan for many more years), we will continue to expand our geographic footprint and adapt to our growth and increasing global presence. I'm looking forward to seeing where Rocket touches down next. And as for me...I'm getting ready to touch down down in Japan where I will spend the week with our teams in Yokohama and Sapporo, as well as a number of customers, and of course our IBM partners, colleagues, and friends.
Onward and upward!

Andrew J. Youniss President and CEO, Rocket Software, Inc.

"Waiting on the World to Change." John Mayer's Grammy-winning hit was described by the New York Times as "a lovely and anger-free ode to a vaguely dissatisfied generation."

"What the World Needs Now is Love." Dionne Warwick originally rejected this 1965 Burt Bacharach/Hal David song, but eventually became one of dozens of artists to release successful versions of it.

"Joy to the World." This whimsical composition became so embedded in baby boomer culture that it was played over the end credits of The Big Chill.