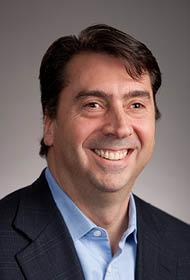 July 2013
To our customers and partners around the globe:
2013 is shaping up to be a banner year for Rocket Software. Our strategic acquisitions, and the substantial investment in R&D for which we are known, allow us to offer you more features, products and solutions than ever before.  We have been recognized for excellence by several publications and analyst firms.  And, we recently named several key new members to our leadership team to help guide our growth.
Most importantly, we maintain our laser focus on our core value of putting YOU—our Customers and Partners—First.  Your agenda is our agenda, and a win for you is a win for us.  We believe deeply in this core value.  And based on our first-half results, we are providing solutions to more customers and partners today than any time in our 24-year history.
Another one of our core values is what we call One Rocket.  We work hard to ensure that our organizational structure and boundaries do not get in the way of providing you the best service and solutions in the industry. We bring the total value of One Rocket to bear to solve your important business problems and help you compete and succeed.
Consistent with our "Customers and Partners First" and "One Rocket" values, we are pleased to go live with our new website this week!  You can find us where we've always been: www.rocketsoftware.com (or at the abbreviated www.rs.com).  We believe our new site provides what you need with fewer clicks, better organization, better search, and more relevant content.  Our content is structured around how YOU see us:  through the lens of key technology areas, computing platforms, and major industry themes. Use our powerful new product finder to learn more about our product families and explore the breadth of what Rocket has to offer.
Our third core value is Rocketeers are the Difference.  We continue to add and develop exceptional talent on our team of 1,100 Rocketeers all around the globe.  We are all here for you. Take advantage of what Rocket and Rocketeers have to offer.  If you know us as a provider of storage technology, give our business intelligence tools a try. If you know our database products, give our application modernization solutions a try.  We will not let you down—ever. 
Please let me or Roy Sanford, our VP of Sales and Chief Marketing Officer, know how you like the new website.  We want it to be a living, breathing site that evolves to be what you need.
I truly appreciate your trust in Rocket and value our continued partnership and thank you for your business.
Sincerely,
-Andy
Andrew J. Youniss
President and CEO, Rocket Software, Inc.
---
Letters archive:
October 2015 | September 2015 | August 2015 | July 2015 | June 2015 | May 2015 | April 2015 | March 2015 | February 2015 | January 2015 | July 2014 | Apr 2014 | Mar 2014 | Dec 2013 - Jan 2014 | Oct 2013 | Jul 2013