January 1, 2016: Happy New Year!
Each new year is always an exciting new beginning for us at Rocket, and today is no exception. We're already in high gear getting ready for the next 12 months, but even as we introduce new products, expand our partnerships, and continue to grow our business in each local geography, one thing remains constant at Rocket: it's all about the software products and solutions we build that matter to you.
Building great software requires great engineers. I am proud that we have a lot of them at Rocket. And I am so pleased to announce that we recently recognized two of our greatest by formally recognizing Tim Willging and Joe Devlin as Distinguished Engineers. Tim and Joe have earned this prestigious honor for being long-standing technical leaders who have achieved extraordinary results in the lab, proving to be mentors and leaders to their peers, and providing unparalleled expertise and support to the entire Rocket community.
Engineers are at the heart of who we are as a company. More than half of all Rocketeers are engineers, and we invest more in engineering than in any other job function. Our Distinguished Engineer program is a microcosm of everything that we're trying to do at Rocket. It gives us a way to recognize top engineering talent. It creates a formal way to let all of our technical teams interact with our "resident geniuses." And it creates a resource that all of our customers and partners can rely on to get to the next level of technical excellence and innovation.
One of our core goals in 2016 is to connect with more of our customers and partners than ever before, which is why we're changing how our labs are organized and managed. You can count on our new senior lab leadership team – Bryan Smith (CTO), P. Gary Gregory, Brian Starr, John Bramley, Dan Magid, Steve Bireley, Claudia Franco, and Joe Devlin – to be there for you when you need them, where you need them. Each of them brings extensive experience not only in building technologies, but also in helping our customers and partners succeed.
To reflect these changes on the engineering side, our sales organization has been reconfigured to be local, to be closer to you. Our Americas team is led by Herb Till, our Europe/Middle East/Africa team is led by John Procter, and our Asia/Pacific team is led by James O'Sullivan. You can count on their teams to be there for you when you need them, where you need them.
We look forward to a great year with you in 2016. Our 25th anniversary year is now behind us, and we're looking at the future. We will continue to build software that matters to you. We will continue to put you first. And we will always treat you with humanity. It's not Rocket science. It's Rocket Software.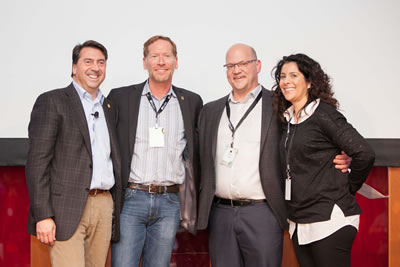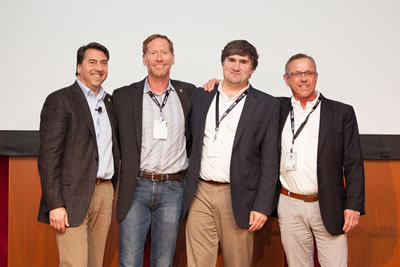 -Andy
Andrew J. Youniss
President and CEO, Rocket Software, Inc.
Letters archive:
August 2016 | July 2016 | June 2016 | May 2016 | April 2016 | March 2016 | February 2016 | January 2016 | December 2015 | November 2015 | October 2015 | September 2015 | August 2015 | July 2015 | June 2015 | May 2015 | April 2015 | March 2015 | February 2015 | January 2015 | July 2014 | Apr 2014 | Mar 2014 | Dec 2013 - Jan 2014 | Oct 2013 | Jul 2013