November 2015
A Magic Month For Rocket
If there's one thing I can say after 25 years of running Rocket is that we don't have many slow months. Rocketeers are always busy building new products, improving existing ones, working with our customers and partners to deliver great solutions, and planning for our future together. But the last 30 days are the busiest I can remember in a very long time. Here are some of the things that happened in October 2015.
We just finished a week at Insight2015, IBM's annual conference focusing on the Insight Economy. Dozens of Rocketeers from all over the world came together to meet with our partners at IBM and many other companies we work with. It was a great week that featured deep-dive demos, roundtable discussions, technical sessions, a performance by The Rocket Band, and a Maroon 5 concert that Rocket sponsored.
The month started with some big news: we launched our Rocket Mobile platform for two of our favorite customer communities – IBM i and Rocket MultiValue. Rocket Mobile is an enterprise mobile development and deployment platform that enables organizations to cost-effectively leverage their existing application investments to create new mobile applications faster and with less risk. We expect to be announcing general availability for other systems in the coming months, so stay tuned.
We were also busy with a number of other initiatives. Rocket is expanding our relationship with the IBM i team, and have named Dan Magid our Chief Technologist for IBM i Solutions, where he'll be responsible for driving customer successes on this important platform all around the world. We also hosted the first-ever MultiValue University (MVU), which attracted attendees from five continents, including developers, architects, and IT staff who work with business solutions powered by Rocket UniVerse, Rocket UniData, and Rocket D3.
While at Insight, we announced our expanded partnership with IBM in the area of IBM Analytics and IBM Db2 QMF. In our press release, IBM announced that "Rocket Software will now play a more central role in QMF development, and we expect that our expanded partnership will extend the reach of IBM Analytics to a broader community of business and technical users." QMF is a powerful analytics platform that provides query, reporting, interactive dashboards, and so much more to IBM customers around the world. Since its inception, QMF has been focused on delivering value to Db2 mainframe customers. Quite simply, QMF does mainframe Db2 better than any product. But one of the most powerful features of QMF is its ability to extend the reach of customer data – be it operational data or analytics data – to desktop, web, and mobile users.
Also at Insight, IBM announced our partnership in bringing Spark to z/OS, and made several references to Rocket in their z Systems Super Session, which was attended by hundreds of mainframers from around the world. No matter what industry you're in, the ability to move your analytics closer to your data is becoming more and more critical. Our software enables data from multiple sources to be virtually integrated into a single, logical, data source and shared with any application, allowing you to discover more business insights by moving your analytics closer to your data.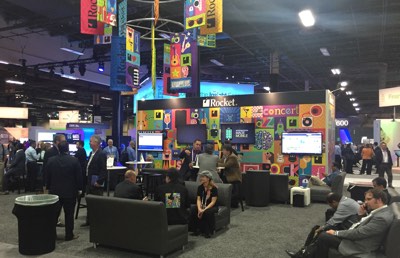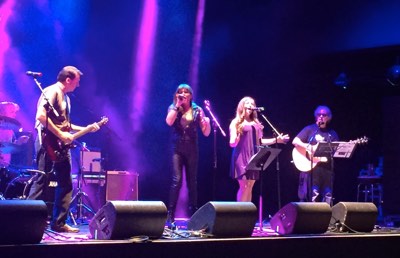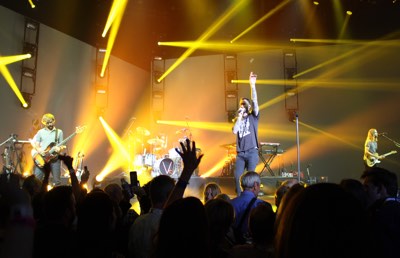 October was a busy month for sure. But what makes it great is that we had the opportunity to connect with thousands of you and listen to what you had to say about Rocket, about industry trends, and about your technology and business needs in the coming year. It's hard to generalize so many conversations, but here are some of the things we heard over and over:
"Rocket understands our business." As a software company we're expected to get technology, but that's not enough. We take the time to learn what drives business for you so that we can build software that matters to you – for today, for your future.
"Sometimes I feel like we talk to Rocket more than we talk to each other." We're not just a software vendor – we're an integral part of your business. We are good listeners and we put your agenda first. That's why so many of you treat us like family…and vice versa.
"Rocket just does what needs to be done." We really strive to go the extra mile, whether it's fixing problems or creating new products and platforms to help our customers and partners succeed. We want to surprise you and delight you in every interaction. I'm sure we fall short of that on some days. But it is good to hear from you that we get it right most of the time.
Onward to November and December, two more busy months for you and for us. Check back with me in 30 days and I'll share more stories with you then.
-Andy
Andrew J. Youniss
President and CEO, Rocket Software, Inc.
---
Letters archive:
August 2016 | July 2016 | June 2016 | May 2016 | April 2016 | March 2016 | February 2016 | January 2016 | December 2015 | November 2015 | October 2015 | September 2015 | August 2015 | July 2015 | June 2015 | May 2015 | April 2015 | March 2015 | February 2015 | January 2015 | July 2014 | Apr 2014 | Mar 2014 | Dec 2013 - Jan 2014 | Oct 2013 | Jul 2013