Music is at the Heart of Rocket.
Music and software. The connection between the two has been studied extensively. A lot of really smart people have written about the relationship between the "math brain" (the left brain) and the "music brain," (the right brain). But it's really so much more than that. Music is about bringing people from all over the world together to collaborate and create. It's how we work at Rocket, and it's a core part of who we are as a company.
Andy @ TEDx
Music is an important part of our DNA. Watch Rocket CEO Andy Youniss talk about how music and software intertwine in his life and at Rocket.

Rocket Designed. Rocket Built.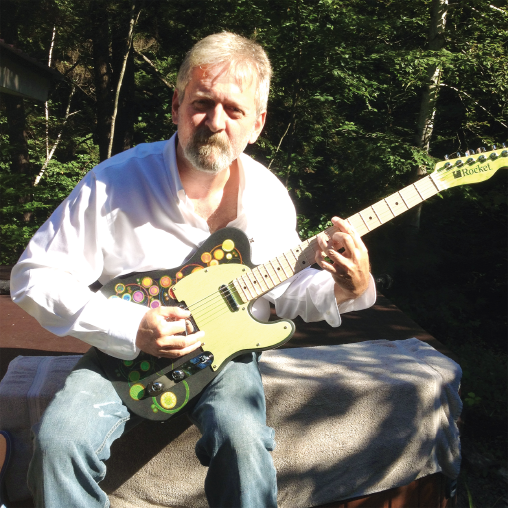 Rocketeer Steve Bice, who plays trumpet and guitar in several of the Rocket ensembles, is also an accomplished guitar maker. Rocket commissioned him to create a series of company-themed guitars. Most of them live in our corporate HQ (where Rocketeers play them), but we also bring them to many of our trade shows and events…and they never fail to get people excited. We also give away one of Steve's guitars at some of the major events we attend, including IBM Insight and InterConnect.
Work Hard, Rock Harder.
For several years musicians at Rocket always seemed to find each other at our company events, and we had a lot of great jam sessions. In 2013 we got a bit more serious about having people collaborate through music, and The Rocket Band was born. Since then more than 60 Rocketeers from all over the world have been part of this group, and we're always finding new members! We've played over a dozen shows, and have never had the same lineup for any of them! We've also invited our customers and partners to join us on stage, and it's always fun to look over and see someone outside of their usual role having a great time singing or playing an instrument.
Photo & Video Gallery