February 2020
As we celebrate our 30th birthday this year, I will highlight many of the decisions we made that have been instrumental to our success. This month I'd like to highlight one of our earliest decisions – to become not only an IBM business partner, but to become the absolute best IBM business partner on the planet.
From the founding of Rocket software on April 16, 1990, we have been laser-focused on building exceptional software solutions that help IBM and IBM customers succeed. Our IBM partnership is deep in our DNA. It's hard to talk about Rocket without talking about IBM and our 30-year IBM partnership. We wake up every day asking ourselves, "What more can we be doing for IBM and IBM customers?"
Our IBM partnership spans many technologies, platforms, and solution areas that are important and strategic to our customers around the world, including Z Systems, Power Systems, Data & AI, Cloud, Db2, CICS, IMS, Data Virtualization, Security, Storage, z/OS, z/VM, IBM i, Open Source, and much, much more.
That's why I am so honored that 13 Rocketeers have just been recently recognized as members of IBM's 2020 Class of Champions because of their extraordinary support and advocacy for IBM technology, communities and solutions.
The IBM Champions program recognizes innovative thought leaders who support and mentor others to help deliver real-world impact with IBM software, solutions, and services. That's what all of us do at Rocket.
I am proud that our Rocketeers are recognized by our friends and colleagues at IBM is proof that we live our values every day. And this year I'm especially proud because we have more IBM Champions – teachers, domain experts, and innovators – than any other company.
Please join me in congratulating our 2020 IBM Champions:
Saghi Amirsoleymani, Vice President, WW Analytics, United States
Doug Anderson, Senior Solutions Advisor, United States
Paul Bartak, Principal Solutions Advisor, United States
Patric Becker, Managing Director, Germany
Julie Bergh, Senior Solutions Advisor, WW Security, United States
Bob Bersano, Senior Solutions Advisor, United States
Ron Bisceglia, Distinguished Engineer, United States
Ezriel Gross, Principal Solutions Advisor, United States
Norbert Jenninger, Principal Solutions Advisor, Germany
Andy Steeds, Senior Solutions Advisor, United Kingdom
Shawn Sullivan, Senior Solutions Advisor, United States
Jørn Thyssen, Senior Solutions Advisor, Denmark
Tim Willging, Distinguished Engineer, Z Systems Architect, United States
Finally, the timing of this letter could not be any better. It was just announced that Arvind Krishna has been named IBM CEO. All of us at Rocket would like to congratulate Arvind. I can't think of a more qualified and deserving person to take over the chief executive reins at IBM. The future of IBM is bright with Arvind leading the way.
Onward and upward!

In the spirit of so many Rocketeers being named IBM Champions, here are a few songs that capture how I'm feeling today: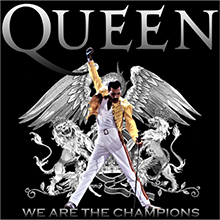 We Are The Champions (Queen)
The ultimate song by the ultimate rock band, it's no accident that this anthem about winning is a staple of championship celebrations by sports teams all over the world.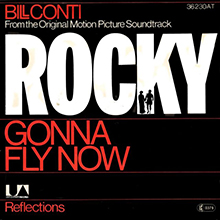 Gonna Fly Now (Bill Conti)
Sylvester Stallone's career-making film Rocky is the story of an underdog overcoming overwhelming adversity, and this inspiring song is synonymous with rising to stardom.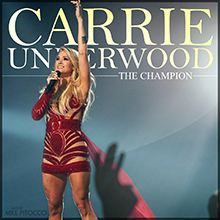 The Champion (Carrie Underwood)
This ode to overcoming obstacles was certified Platinum in 2019 thanks to "download surges" after being used as a theme song for both the Olympics and the Super Bowl.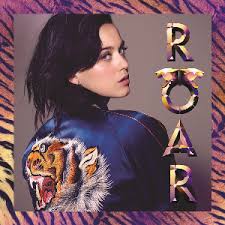 Roar (Katy Perry)
When this song hit #1 on the Billboard pop chart in 2013--her 10th song to do so--Katy Perry found herself tied with Rihanna for the most #1 songs based on airplay.