Meet the Boss Virtual Roundtable: Stay Ahead of the Competition: Accelerate Your DevOps Strategy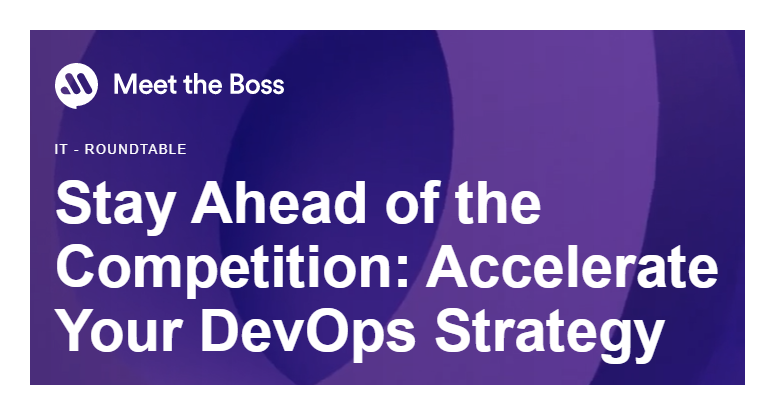 Event details
11:30AM - 1:00PM EST
Presenters:
Puneet Kohli
VP, Quality and DevOps
How do you stay ahead of the competition and automate application development and delivery process? Historically, organizations have always looked to product teams and their external-facing solutions to deliver competitive edge to business. Time and again, DevOps has shown itself to be a best practice discipline, that empowers organizations to deliver innovative solutions to market faster. This drives true competitive edge in the market. With a smart approach to DevOps, organizations have been able to maximize agility across their entire ecosystem, while minimizing cost of development and delivery. So, how do you do this? And how do you beat the competition and bring quality products to market that delight your customers?
Join Rocket Software and your industry peers to find out. Explore the best approaches in building a successful DevOps strategy, including its not-so-secret ingredients: automation, integration, and collaboration. Discuss best practice in this Meet the Boss roundtable.
If you would like to attend, please reach out to your Rocket Software Account Executive or Amanda Nick.