Rocket Modern Experience (Desktop Edition)
Partner with the leaders in legacy modernization
At Rocket, we have a 30-plus year track record of helping our customers transform their traditional infrastructure to meet emerging business challenges. We're experts at unleashing access to existing core applications through customer-friendly UI. Discover why 10+ million IT and business professionals rely on us to help them innovate without disrupting.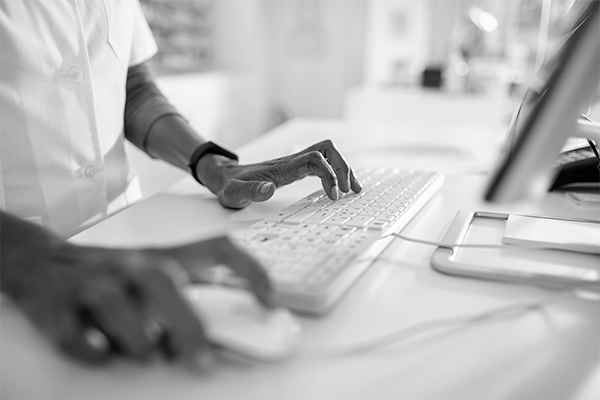 Ready to unlock the value in your green-screen apps? Here's the key.
Multiple-choice quiz: How would you rather modernize your host-based enterprise apps to fit today's business workflows, integration needs, and remote workforces?
Recode and risk damaging your core business systems
Try to replace host functionality by spending tons of time and money building it on another platform
Unlock the value in your existing apps by using application programming interfaces (APIs) to deliver core functions in real time — all without dicey code changes or astronomical costs
If you chose C, you're ready for Rocket® Modern Experience (Desktop Edition)
It's the thick-client version of our Modern Experience product family. Use it to transform your green-screen app into a modern IBM® i (AS/400) or IBM zSystems® experience for your employees, partners, and customers.
With Rocket Modern Experience (Desktop Edition), you can:
Quickly create dynamic desktop GUIs from existing application green-screens
Tie your app's various functions together into a new workflow
Update business workflows to match modern usage trends
Improve customer service and call routing by making it quick and easy to research a customer's status or orders