Overcome obstacles to modernization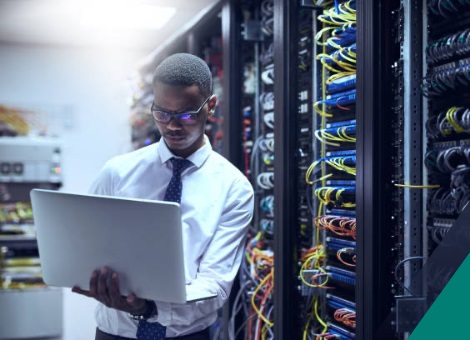 Build next-generation user experiences. Even on legacy systems.
We've eliminated three of the biggest obstacles to modernizing your green-screen experiences:

You don't have to spend millions of dollars and cope with endless delays. At Rocket® Software, we've used our unmatched understanding of legacy systems to create the advanced tools you need to simplify and streamline your modernization project.

No need for in-house COBOL and RPG expertise. With Rocket® Modern Experience, our experts are your experts. Their knowledge, incorporated into Modern Experience products, can empower your enterprise to swap green screens for modern UI's. You'll be able to create a more intuitive IBM Z® or IBM® i experience, with layouts and workflows that fit the way your users engage with your app.

No building from scratch and risking the loss of your core business logic. Rocket Modern Experience products let you repurpose your tried-and-true source code to create agile web and mobile experiences.
The Rocket Modern Experience Effect
  Now you can
Create digital experiences without re-platforming, recoding, running up costs, or squandering time
Transform multiple green screens into a single, modern user interface
Reorganize fields for maximum ease and efficiency
Restructure data transfer to drive real business value
Unchain your employees from their desks
Centralize management and deployment of your modernization projects
Institutionalize process and controls
IBM i customers: Need DevOps with full auditing?
Rocket Modern Experience seamlessly integrates into the Rocket® Aldon environment.
Questions? Call us: U.S. +1 855-577-4323