Rocket Powers Your Path to Digital Transformation
Digital transformation is all about improving the ways that organizations capture and use data to better serve customers.
Being the first to market with new digital innovations is vital for organizations that want to stay on top, or leapfrog competitors to increase market share. Any digital transformation project requires two things—new approaches to front-end business processes, and new tools on the back end that make it easier to leverage big data, social, mobile and cloud.
Many IT departments excel in building reliable, secure infrastructure foundations, but lack the ability to scale up quickly to take advantage of opportunities in the digital space. Rocket modernization and DevOps tools make it possible for companies to build a "high-speed" IT function that runs alongside the existing transactional IT function, making it easier to connect and extend in-place systems and data to newer, customer-driven applications.
Rocket in the Public Sector
Are you ready to reinvent your business?
Rocket Solutions for Digital Transformation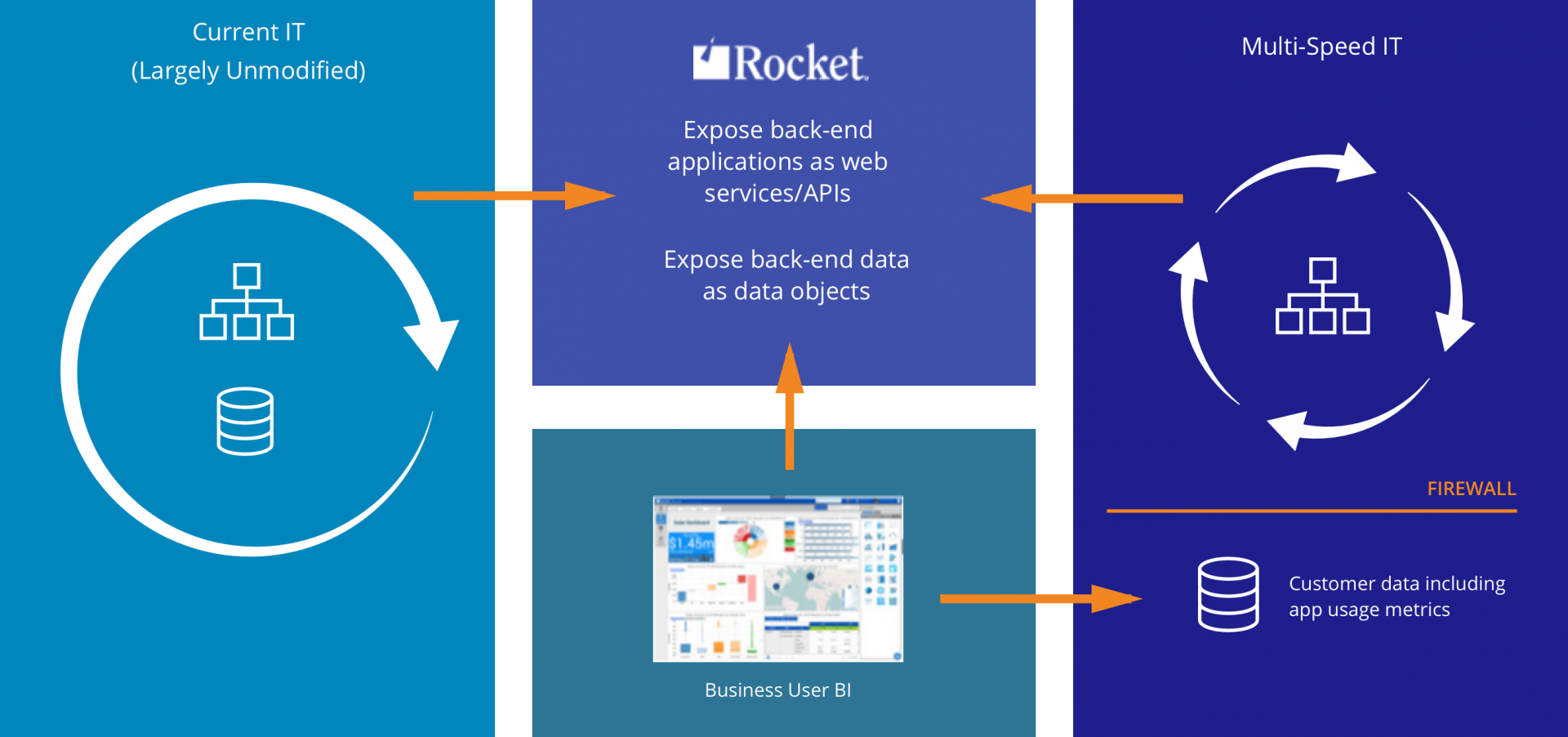 Rocket LegaSuite Modernization
Modernization solutions that help you transform in-place mainframe and midrange applications into new web and mobile experiences
Rocket Aldon ALM & DevOps Solutions
Application Lifecycle Management (ALM) and DevOps solutions that help you automate software deployment & compliance management processes