Why Choose Rocket Application Lifecycle Management
Rocket® Application Lifecycle Management (ALM) and DevOps solutions let you meet business demands while improving software quality and developer productivity. Rocket ALM automates your entire software development and delivery process, from the time a request is received through deployment. The system automatically documents and tracks everything that happens, offloading time-wasting administrative tasks from developers while creating invaluable operational data to enable continuous process improvement.
Comprehensive, real-time insight into ALM data lets DevOps and IT teams collaborate in delivering better software and service to users. Business owners and other non-technical users can view ALM processes from a web portal, simplifying compliance while enforcing separation of duties.
Increase DevOps convenience and flexibility via remote access
DevOps is not a "nine-to-five" sort of job.  In many cases, software deployments are scheduled on weekends to minimize user disruption, and even day-to-day activity like running and promoting builds can happen at all hours.  Rocket ALM and DevOps solutions are available anywhere, anytime via a browser – as long as your staff have their Android phone, iPhone, iPad, or other mobile device handy, they can help move your processes forward.
With our Ops Portal, you can track, manage, and adjust any part of the release process, including deployment set status, deployment target status, and point-and-click package rollback.  Any deployment activity requiring your intervention is prominently displayed, so you can quickly detect if something failed or just needs further input from you. You can even set up email alerts with links to help keep DevOps moving smoothly.
Find and fix problems—before they end up in production
It's every developer's worst nightmare—a defect found and fixed in QA somehow manages to make it into production. Not only do you have to scramble to fix the problem and release a patch, but you also risk damage to customer satisfaction and company reputation.
Rocket Aldon® ALM and DevOps solutions automate the entire application lifecycle by moving release packages through the appropriate stages of your processes and deploying the required files to the appropriate targets at each stage—without requiring manual administration. Automated release management and deployment can help reduce production outages by ensuring all the right parts get to the right places at the right time. By eliminating manual processes, you'll speed time to market while improving software quality.
Automate development and release processes
Developing and deploying software in complex, multiplatform environments involves managing many moving parts. Rocket ALM and DevOps solutions automate the most manual, error-prone parts of development and release. Top-down visibility, information-sharing across IT and DevOps teams, and integrated compliance controls expedite signoffs while reducing risk.  We make it easy to get the right files to the right place at the right time, every time you deploy.
Our solutions help you gather, package, build, distribute, and install application parts on a secure, authorized basis. We give you total control, so you can tune deployment to your business requirements. And because the deployment process is matched to your applications and their needs, your packages will go where they should with a single operation, even across different platforms (including mobile devices).
"The Rocket Software solution not only solves our SOX requirements, it improves and automates IT processes from A to Z. When the auditors heard we had Rocket ALM in place, they checked off the first 10 boxes, knowing we were already in accordance."
— Glen Thompson
Senior Manager
Big 5 Sporting Goods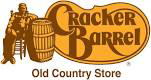 Questions? Call us: U.S. +1 855-577-4323