Rocket Community Day began in 2014 when CEO Andy Youniss decided to devote a work day to public service, and asked every Rocketeer to volunteer in their local community.
That first year, eager volunteers delivered cookies to chemotherapy patients in a local hospital, while another group helped with a toy drive for the Italian Home for Children in Boston. Animal-lovers helped clean kennels at a local animal shelter, and another group of Rocketeers delivered food to a homeless shelter in sub-zero temperatures.
In the years since, Rocketeers all over the world continue to get involved, and make a difference in their communities. In the UK, the Uxbridge Rocketeers have gardened, painted, and tidied spaces at the White Lodge Centre in Chertsey—an organization that supports disabled children, adults, and their families with therapy, activities, and education. The team has even formed a long-term relationship with their local Uxbridge foodbank.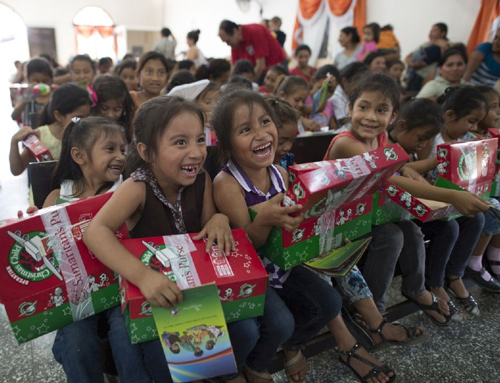 Rocketeers in Dordrecht spent their most recent Community Day visiting a nearby nursing home. There, Rocketeers and residents played games, sang carols, baked cookies, and enjoyed the spirit of the season together.
Further East in the Yokohama and Sapporo, Japan offices, Rocketeers raised money by way of an office flea market, and donated the proceeds to a scholarship foundation for child victims of traffic accidents. They also have a longstanding relationship with the women's college of Ferris University where they partner for workshops with students.
Community Day is now a beloved, annual tradition with activities spanning:
Organizing a blanket drive to help the homeless
Working on arts and crafts at a school for children with mental illnesses
Supporting a local Artists for Humanity chapter

Volunteering at foodbanks
Helping high school kids learning programming basics
Volunteering with animal rescues and shelters
Rocketeers all over the world enjoy working in their communities, no matter the season, but Community Day is our most celebrated volunteer event. Across the world, we take every opportunity to do good seriously, but always leave room for fun.