Rocket B2B Supply Chain Integration
Combine automated file transfer functionalities of Rocket TRUfusion Enterprise™ with Siemen's Teamcenter® PLM solution to:
Automate and streamline your product design data exchange processes
Connect these two enterprise systems and use only one user interface
Integrate automated product data exchange with Teamcenter workflows
Review and report Teamcenter data exchange transactions
Increase user productivity by avoiding manual steps when sending product design data
to customers and suppliers
Realize automated data exchange within Teamcenter PLM
The integration of Rocket TRUfusion Enterprise within Teamcenter PLM combines the benefits of these two powerful solutions to automate, control, and manage the distribution of product design data and related documents, both internally and externally with customers, suppliers and other partners.
Siemen's Teamcenter PLM
Many companies invest in Teamcenter, a scalable PLM solution to manage their product design life-cycle from early concept design all the way through the manufacturing phases.
Rocket Software is a proud Siemens PLM Solution Partner, providing rich, fully integrated solutions from directly within the Teamcenter environment.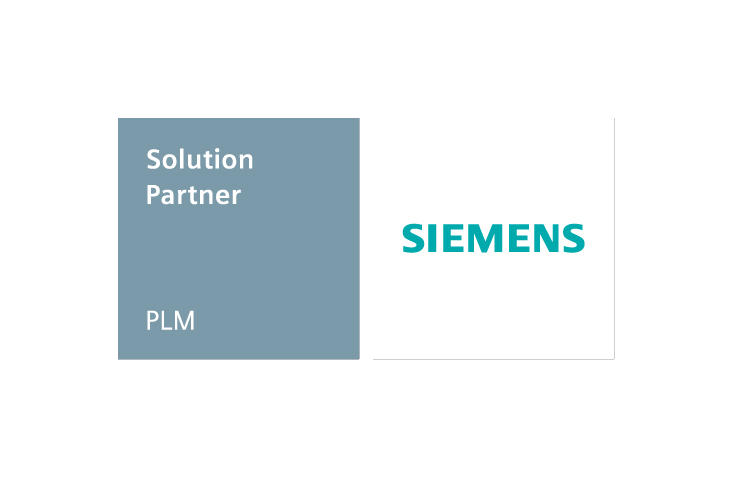 Improve, simplify and automate design collaboration processes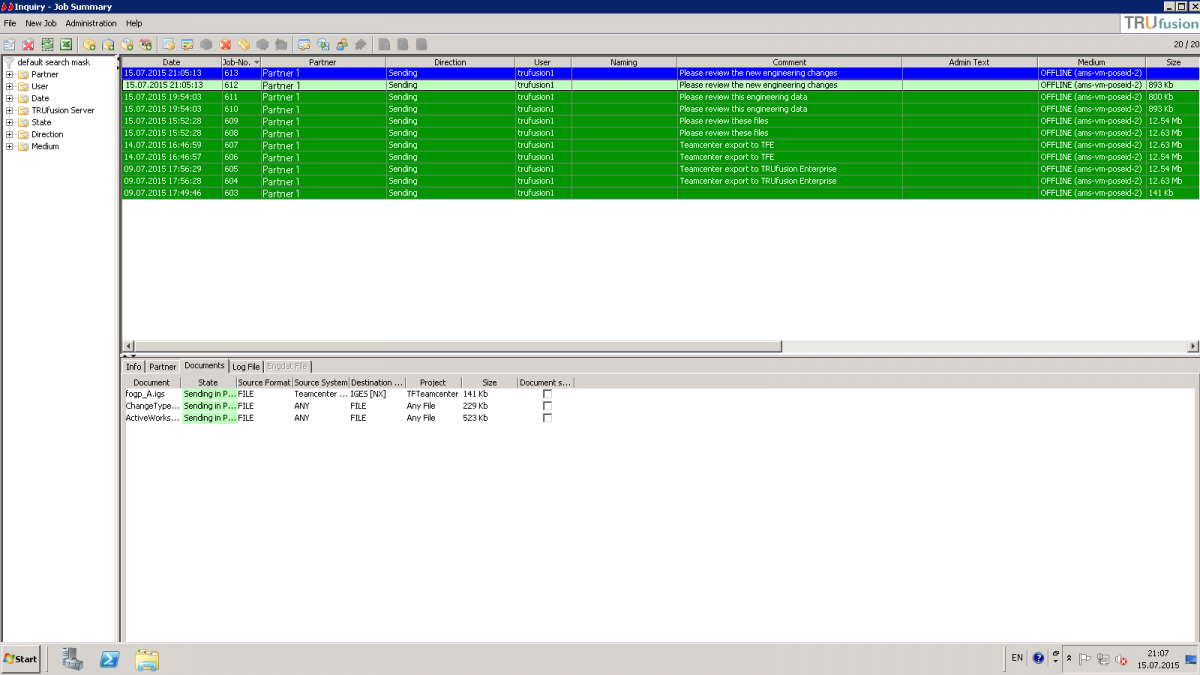 The integration of TRUfusion Enterprise and Teamcenter PLM enables users to exchange product design data from directly within the Teamcenter PLM environment. Users never need to leave the familiar Teamcenter user interface to perform otherwise manual operations with additional software. Exchanging parts, assemblies, drawings and other related documents that the user has permission to access is easily performed within Teamcenter. These operations can be accessed directly from the Teamcenter Web or Rich Client user interface meaning there's no additional software to learn.
Product structures can be reviewed before they are exported or imported with options for defining partner specific rules.
Rocket TRUfusion Enterprise works in batch mode, in the background to guarantee reliable and automated execution of necessary steps to deliver the right operations at the right time, eliminating mistakes.
The integration of Teamcenter PLM and TRUfusion Enterprise leverages bi-directional data exchange that reduces time and simplifies the entire data exchange process with the assurance that all transactions are recorded for audit trail and compliance requirements.
---
Exporting data from Teamcenter PLM using Rocket TRUfusion Enterprise
Selection of CAD data and related documents (e.g. NX, CATIA V5, JT and Microsoft® Office documents) to be exported using the "Send To" features provides Export to TRUfusion Enterprise
Data may be selected for export, previewed and specific items can be removed
Multi-level controls for item revisions, owners, projects environments and object status before export
CAD data can be renamed according to partner specific naming conventions
Rocket TRUfusion Enterprise user interface allows selection of the recipients and the option to add files from the File System prior to exporting
Data is processed, sent and archived using Rocket TRUfusion Enterprise core functionality as a background batch process
The export job information is recorded for user review and access
Importing data into Teamcenter PLM using Rocket TRUfusion Enterprise
Automatic CAD and related data-sets receipt by Rocket TRUfusion Enterprise
Extraction of CAD assembly data upon receipt
Selection of the data to be imported within an import user interface
Import data can be previewed together with CAD structure matching with data already stored within Teamcenter PLM
Import data can be renamed according to standard naming conventions
Data import conflict resolution options by creating new items or new revisions of existing items
The import job information is recorded in Teamcenter PLM for user review and access
Questions? Call us:
U.S. +1 855-577-4323