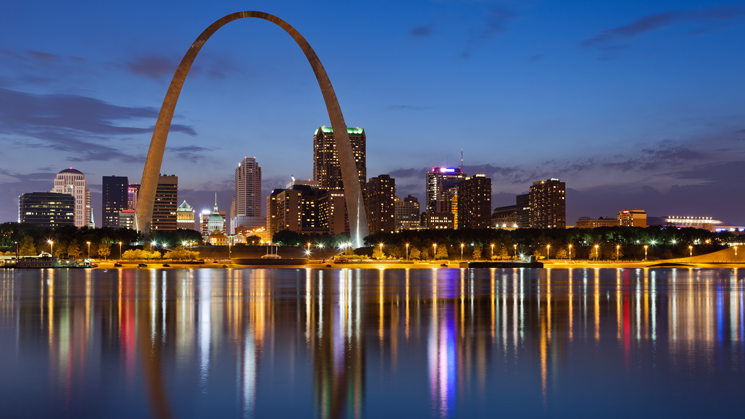 Event Details
August 12 - 17, 2018
America's Convention Center
701 Convention Plaza
United States
Come explore the future of the mainframe at SHARE 2018 in St. Louis! We're excited to be a Platinum Premier sponsor this year, as we continue our support of the mainframe community. Rocket ♥ mainframe!
Stop by booth #400
Visit us at booth #400 and check out the latest screen and application modernization technologies for IBM Z. We'll show you how modern tools and languages can change your Z environment. Or just stop by and say hi!
Come party with us
Join us for the Rocket Ribfest, Tuesday August 14th at 7:30 pm, to relax, unwind, and enjoy some great St. Louis hospitality. Located at Lucas Park Grille, a 5 min walk from America's Center Convention Complex, we look forward to seeing you there!
 
Learn about the latest mainframe trends and products
Rocketeers will lead nine sessions, including two Lunch and Learns, on topics ranging from modernization to machine learning. You won't want to miss these!
---
Sessions
Monday, August 13th
Time
Session Title
Speakers
Room
12:30pm
Lunch and Learn: Batch Processing in the Mainframe World
Joe Sacco
Rocket Software
241
1:45pm
Three Hours to Mainframe - How to Get Millennials Programming on Big Iron
Sean Grady
Rocket Software
242
4:30pm
Modern IMS Management
Joe Sacco
Rocket Software
230
6:00pm
Lab: IMS and IMS Tools Buffet of Labs: Mobile, Open Data, Blockchain, Configuration, DB Administration
Rosemary Galvan
Rocket Software

---

Suzie M. Wendler
IBM

---

Dennis Eichelberger
IBM

---

Kenny Blackman
IBM

---

David Mierowsky
Fundi Software
260
Tuesday, August 14th
8:00am
Keynote: Open Innovation and Attracting the Next Generation of Developers and Architects to the Mainframe
Andy Youniss
Rocket Software

---

Barry Baker
IBM

---

Greg Lotko
CA Technologies
12:30pm
Lunch and Learn: The Future is Now
Andy Youniss
Rocket Software
241
3:15pm
Machine Learning and the Modern Mainframe
Charles C. Aydin
Rocket Software
264
4:30pm
Onboarding and Training Millennial Hires
Kyle Beausoleil
Rocket Software
267
Wednesday, August 15th
8:30am
21st Century z/OS: Introducing a Desktop UI/UX for Administrators and Developers
Peter Fandel
Rocket Software

---

Jean-Philippe Linardon
Rocket Software
241
11:15am
DevOps: Adapting Enterprise Development to Cloud Computing with Hosted Development Environments (Panel Discussion)
Joe Sacco
Rocket Software

---

Mike Fulton
IBM

---

Vaughn Marshall
CA Technologies
242
Thursday, August 16th
8:30am
Lab: Test Drive the z/OS Ecosystem of the Future
Sean Grady
Rocket Software

---

Jean-Philippe Linardon
Rocket Software

---

Daniel Kelosky
CA Tachnologies
260
1:45pm
SDSF Product Update for z/OS 2.3
Ken Jonas
Rocket Software

---

Gary Puchkoff
IBM
103
3:15am
SDSF Tips and Tricks
Ken Jonas
Rocket Software

---

Gary Puchkoff
IBM
103
4:30pm
The Fountain of Mainframe Youth Springs Eternal!
Kyle Beausoleil
Rocket Software

---

Christy Schroeder
IBM
267
Check out our Mainframe and Modernization tools
Unlock discrete functionality within your host-based applications for use in virtually any other environment or application
Rocket Servergraph makes it easy to understand what's happening in your backup environment, ensuring peak performance and avoiding capacity surprises.
Mainframe coding made easy! Rocket Open Source Languages and Tools let your developers use the open source languages they know to develop new capabilities that harness the power of the mainframe.