Why Choose Rocket Terminal Emulation?
Why Choose Rocket Terminal Emulation?
Every organization with a mainframe, IBM® i, or other VT-based system needs a terminal emulator for host access. But not every terminal emulator is the same. 
A weak (or free) terminal emulator can disrupt the user workflow, creating discomfort and slowing processes. Further, many vendors rigorously pursue license compliance, auditing their users over each additional seat. 
Rocket® Terminal Emulator (formerly Rocket® BlueZone®), is a different kind of solution. Highly configurable, users can customize their environment to maximize comfort and efficiency. Its native security ensures your critical business data remains protected, while providing a cost-effective alternative that delivers exceptional value.
Switching from your existing terminal emulation solution is straightforward with our migration wizards and exceptional team supporting your move to Rocket Terminal Emulator. We have even built smooth upgrade wizards for our Passport customers.
Do you trust your terminal emulation vendor?
Significantly reduce total costs of ownership
Rocket Terminal Emulator licensing is simple and all-inclusive.
Concurrent or per-seat licensing
Reduced ongoing maintenance fees
All upgrades are included in your annual maintenance
With the best pricing in the industry, most customers see costs drop while a single emulation solution addresses the needs of all your users, deployed rapidly through a central administrative console. And, unlike other vendors, we don't pursue our customers with compliance audits and lawsuits.
Simplify mainframe use with mobile and web access
Most organizations can improve productivity, deliver a better customer experience, and enhance revenue by giving employees mobile access to critical host-based applications. Use cases might include freeing warehouse employees from reliance on stationary terminals, giving sales clerks the ability to quote prices and respond to customer questions on demand, or allowing back-office employees to access data from a home computer.
With Rocket Terminal Emulator (Web Edition), you can even take advantage of the Zowe open-source framework. The Rocket Terminal Emulator (WE) plug-in for Zowe delivers a more complete terminal emulator experience within the GUI-based Zowe platform.
Accelerate migration with automated tools
We have more than 20 years of experience in successfully migrating customers to our terminal emulators. Our automated tools simplify the critical process of converting existing scripts, macros and configuration files. Our expert services team will support your transition and ensure your users experience no disruptions.
Emulation solutions that are scalable and secure
Rocket Terminal Emulator ensures secure access to your core systems and data. Its built-in security features provide:
Compliance with industry standard cryptography protocols
Support for single sign-on SAML 2.0 Post and SAML 2.0 Redirect 
Multi-factor authentication support through Okta and Duo  
SSL/ TLS and SSH connectivity to any compliant FTP server
Optional SSL/TLS encryption and authentication for FTP, Telnet, and other persistent TCP/IP protocols
Rocket offers flexible licensing that can be customized to your specific environment, simplifying deployment to all your users.  
Access critical systems from anywhere
Rocket Terminal Emulator provides anywhere access to IBM zSystems®, IBM i, and VT-based systems with a broad set of deployment options: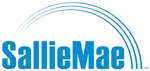 Simplify mainframe access to critical data and applications anywhere; anytime
Questions? Call us: U.S. +1 855-577-4323