Rocket Modern Experience Web Edition (Formerly Rocket LegaSuite Web)
Take your critical apps from green-screen to web and mobile screens
Want to maximize ROI on a critical business applications? Just turn your app into a modern IBM® i or IBM zSystems® user experience that's accessible via web browsers, smart phones, and tablets. Oh, and be sure to make it simple, intuitive, user-friendly, and rich in the functionality and responsiveness your users expect.
It's easier than you think. And it's a lot less costly and risky than starting from scratch, recoding, and potentially losing your core business logic.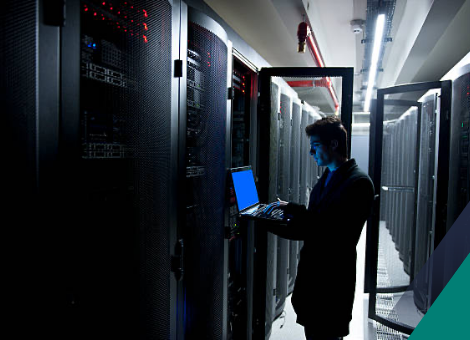 All you need is Rocket® Modern Experience (Web Edition)
Our innovative modernization tool makes it quick and easy to extend and repurpose any legacy application as a user-friendly, HTML5 web application. Rocket Modern Experience (Web Edition) simplifies web development with:

Electronic Data Interchange (EDI)

Drag-and-drop development tools

Ready to turn your green-screen app into a modern IBM zSystems® or IBM® i experience?
Seven ways to centralize management and streamline deployment
With Rocket Modern Experience (Web Edition), you can:

Deliver applications to any modern browser and operating system from a single solution

Go zero-footprint and manage all versions and deployments from a central location, improving developer productivity

Develop a mobile application once, and deploy it to Apple® iOS and Android™ platforms from one development effort

Bypass plugins (they're not required with HTML5 apps)

Skip installing software on employee devices
Opt out of opening additional ports on your firewall

Get DevOps with full auditing for your IBM i experience—Rocket Modern Experience (Web Edition) seamlessly integrates into the Rocket® DevOps environment
50 seconds
shorter average order processing time for a U.S. direct-to-consumer retailer
75%
decrease in research time for a leading provider of property and casualty insurance
25%
average increase in client efficiency for a field service management solutions provider
160%
in average annual growth for a leader in Enterprise Resource Planning (ERP)
PVH

Adoption of the mobile application spread like wildfire… Managers and executives now have a much easier way to get real-time information in an easy-to-access and intuitive way to enable faster decision making…You look at the app and you can't tell that it's from the back-end IBM i system.

Jeff Lombardi
Director of Merchandising Systems, PVH
 
Fujifilm Specialty Ink Systems

Combining our ERP system with [Rocket Modern Experience (Web Edition)] is making our processes even more efficient. The new system has given the operators bolder, brighter, and easier-to-use screens, and has removed the connectivity problems we had before.
 

Paul Hill
Warehouse Team Leader
 
Questions? Call us: U.S. +1 855-577-4323