Build better cross-platform apps faster, with less code
Your developers are coding as fast as they can. But the marketplace is evolving even faster. With slicker interfaces. Awesome-looking apps. And high-speed responsiveness. How can your team and your systems keep up?
Rocket is the leader in model-driven, low-code application development and deployment software. With the Uniface low-code development platform, you can create reliable, scalable, secure apps and bring them to market on time and on budget.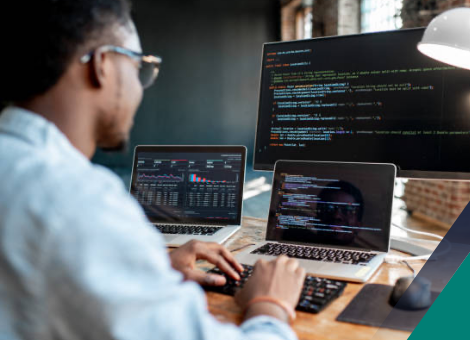 Rocket® Uniface takes complexity out of the development equation

No code generation

Fewer lines of code to write

Less error-prone code

One code base powering multiple platforms

Short learning curve

Low maintenance

Proven reliability

Easy integration with legacy systems and the latest cloud apps alike

Model-driven approach for higher speed, efficiency, and quality
Best of all, once you develop something in Uniface, it's available forever. You can replicate it across web, mobile, and desktop apps; upgrade without additional work; even integrate with web services, legacy apps, and third-party sources without extra coding.
Bottom line: Your developers can stop working on the technology and start focusing on business-critical priorities.
Why Uniface?
Here's a 10-word answer from Uniface customers around the world
Roll over any word below to see why customers say they choose Uniface:

Productive

I'd rather maintain 100 lines of Uniface code than 1,000 lines of other code to support the same functionality.

Hans Bloemendaal
CRV, The Netherlands

Reliable

Thanks to Uniface our mission-critical application has run reliably for the last 20 years.

Marion Koelzer
UBS AG, Switzerland

Secure

It is clear that Uniface takes security very seriously. The Uniface platform ensures applications built through it are inherently protected and are therefore less prone to security threats.

Bola Rotibi
Creative Intellect Consulting, UK

Integrated

Minnesota State Colleges and Universities' integrated Uniface application is mission critical to the educational experience of 350,000 students. The high productivity, low-cost maintainability and ease of reuse has allowed a low budget government organization to have a top quality solution.

HaDave Willford
MnSCU, USA

Scalable

Uniface enables Aurion's mission-critical payroll application to pay over 350,000 employees every pay day.

Brian Coleman
Aurion, Australia

Agile

We have about 100 requests for a change to a system from our end-users, and we can manage them with Uniface.

Mr. Yasushi Kurosawa
Kawasaki, Japan

Sustainable

Our Uniface application continues to grow and facilitate the rapidly changing market trends of the connected world.

James Barker
Dixons Carphone, UK

Independent

With Uniface, we can take advantage of new technical advances without having to build it ourselves. Uniface takes care of that. This allows us to focus our energies into ensuring we stay ahead of our competition and markets.


Supportive

For more than 15 years, we have enjoyed a close and stable relationship with the Uniface team. We've always been highly satisfied with their attentiveness and responsiveness to our needs.

Jean-Baptiste Feray
Proges-Plus, France

Free

With the free Uniface Community Edition, new and experienced developers quickly learn Uniface and become more productive. The eLearning informs developers of the latest technology and helps them to easily contribute to building components for Uniface applications.

Peter Lammersma
Unividuals, The Netherlands
Read why industry leaders insist on Rocket Uniface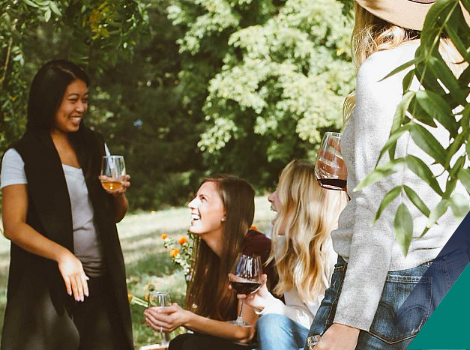 Case Study
Learn about the app that lifts Pernod Ricard's spirits
This leader in the wine and spirits industry relies on Uniface's know-how and agility in developing and deploying a mobile app for their storehouses.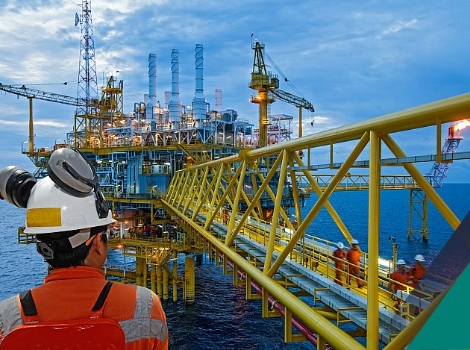 Case Study
Replicating vital software? See why it's smooth sailing for Anker Crew Insurance
When the experts on maritime crew management wanted to turn their tried-and-true business solution into a web app, they turned to Uniface for expertise.
Get faster, more efficient, and future-proof
At Rocket, our mission is to empower our customers to do legendary things with their legacy systems. When it comes to Uniface, that means continually adding new features and capabilities to help modernize your legacy platform and protect and enhance your investment. Experience Uniface for yourself. And see how it can take your organization higher.