Rocket B2B Supply Chain Integration
APQP (Advanced Product Quality Process) – Monitoring, collecting and approving time sensitive product quality documents can be a time-consuming and error-prone process when manually managed via email and spreadsheets.
Rocket TRUcentrix – APQP tracking application is a "task list based — document tracker" providing quality control management:
Automated Assignments – Assign one or more Approvers to each APQP task
Visibility – "Status by Supplier" Roll-Up Reports
Meet ISO 9000 / TS 16949 / QS 9000 / QMS requirements.
The deep TRUcentrix APQP integration will allow you to effectively manage hundreds of APQP/PPAP submissions across your supply chain – and, keep you on schedule while maintaining a high quality standard for your final product.
Automate & Manage APQP with TRUcentrix
Automate & Manage APQP/PPAP tasks, documents & approvals with just a web browser.
Collect, Monitor & get Approval of time sensitive product quality documents – up to 40% faster with the TRUcentrix™ online APQP Tracking Application.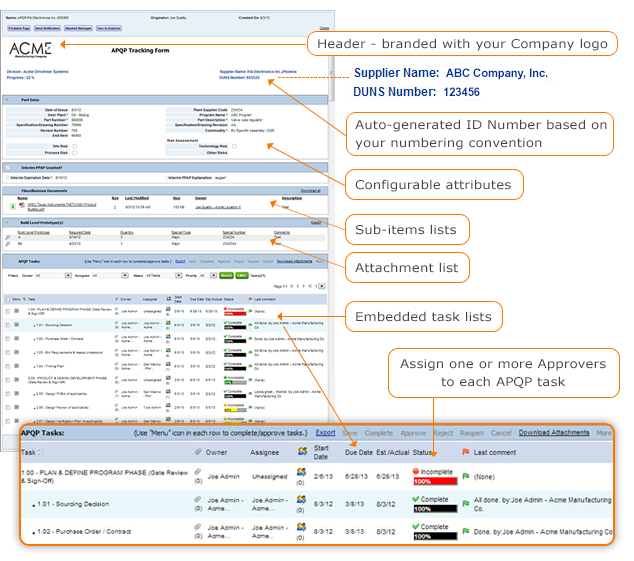 Custom Roll-up Reports - APQP Status by Supplier