Rocket.Build 2022: Innovating to Simplify Complex Challenges
December 7, 2022
This year's Rocket.Build 2022 has come to a close. Rocket.Build is Rocket Software's annual hackathon, and the team could not have been happier with the turnout at this year's event.
I am pleased to announce the winners of the Rocket.Build 2022 Executive Leadership Team Award are:
Team Access Cloud Storage from Mainframe Jobs Seamlessly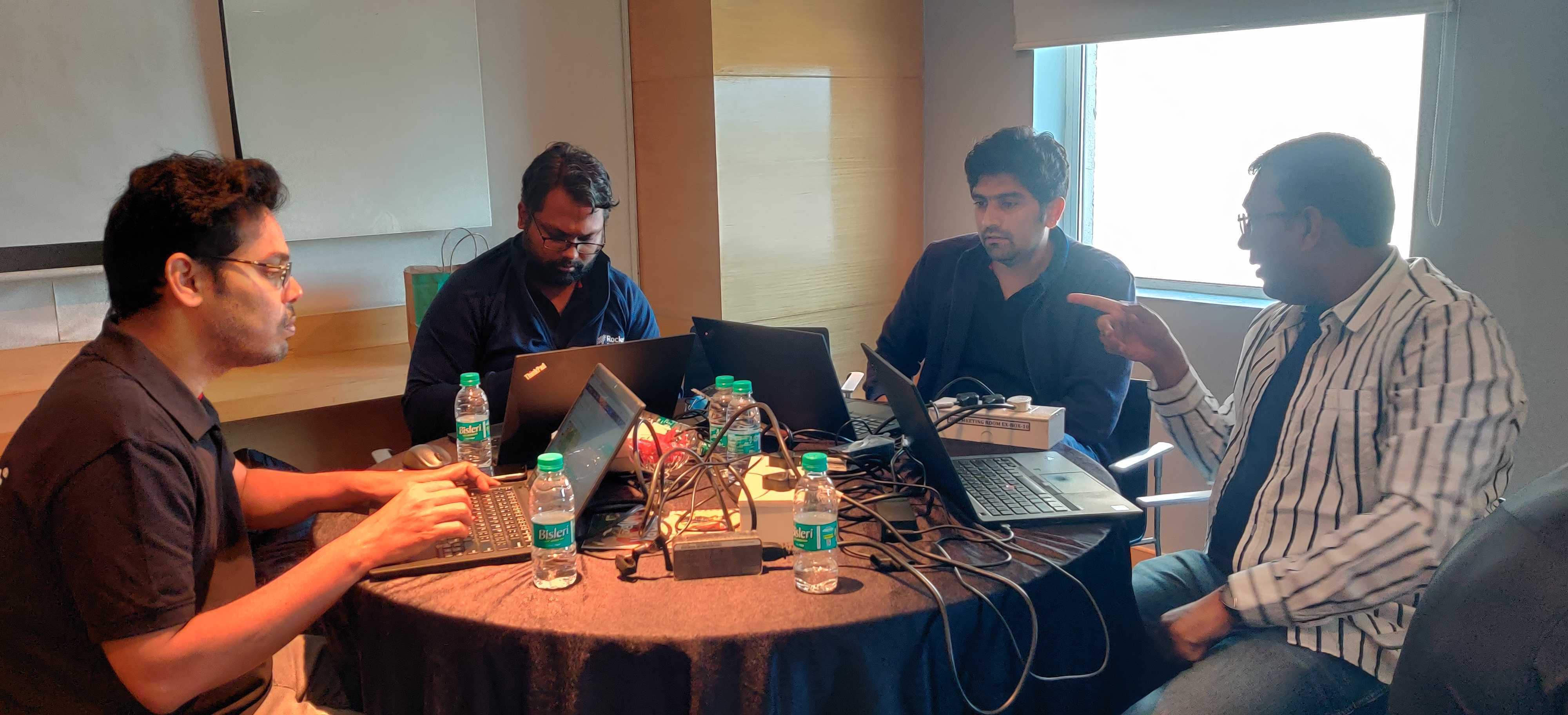 Team Members:
Ajith Thankappan
Harsh Lahoti
Adarsh SG
Sethuramasamy Pitchaikannu
Team Access Cloud Storage from Mainframe Jobs Seamlessly's project perfectly reflects Rocket's mission of helping our clients achieve modernization without disruption. The team's solution allows for replication of data from mainframes to cloud to solve for replacing tape storage and leverage analytics of data hosted in the cloud. The software requires no scripting, enabling business logic to be managed directly within its mainframe source.
Congratulations to all the members of Team Access Cloud Storage from Mainframe Jobs Seamlessly, your project encapsulates the one of the greatest goals at Rocket Software—innovating to simplify complex challenges for our clients.
Rocket.Build 2022 Event Recap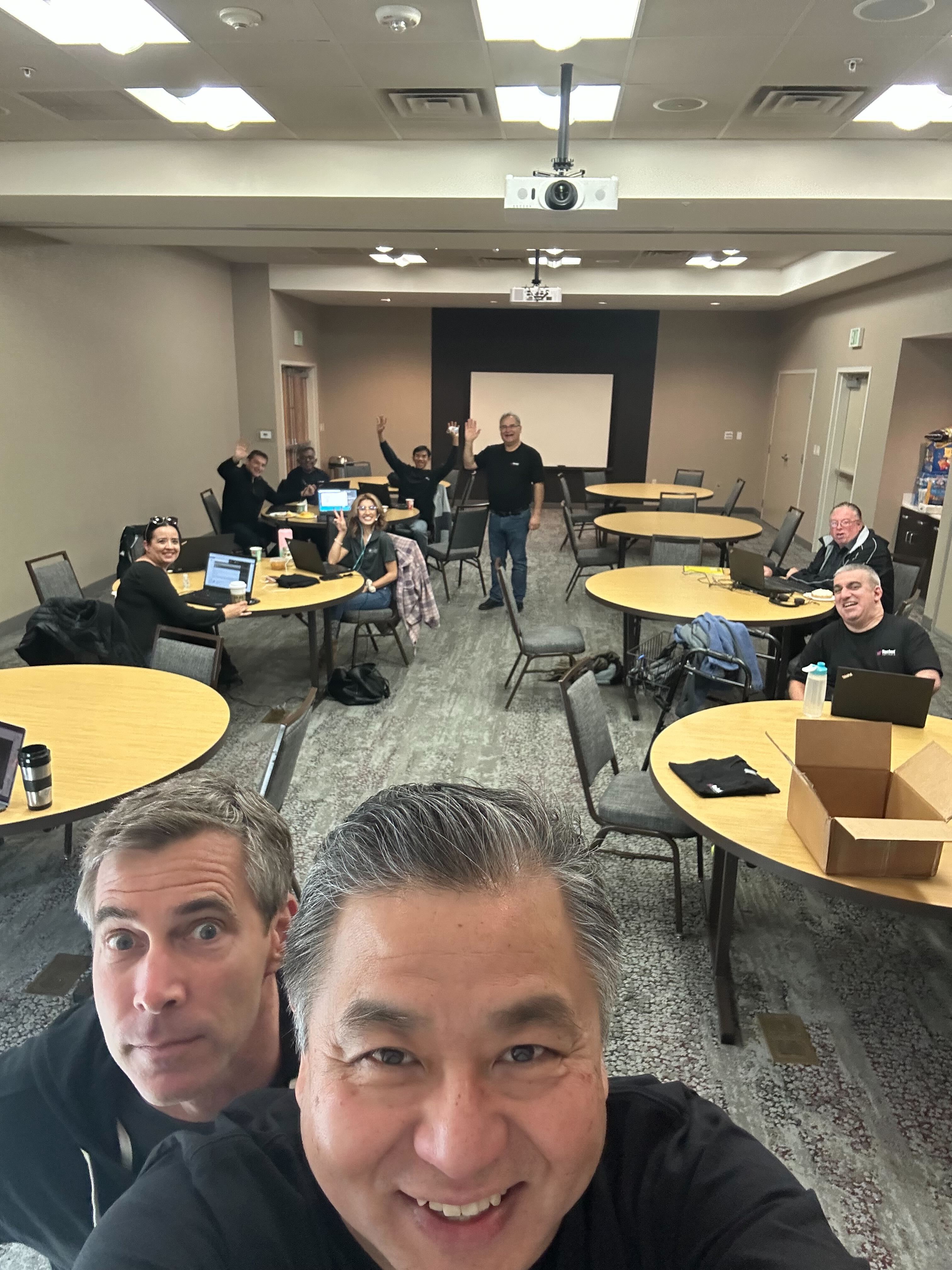 For more than 30 years, Rocket Software has helped clients solve complex IT challenges through our solutions and vast knowledge of mainframe infrastructure. Innovation and collaboration have, and continues to be, the bedrock of Rocket's mission. Today, we work closely with our partners and clients to eliminate business disruptions and simplify the modernization journey.
In the spirit of innovation and collaboration, Rocket introduced its Rocket.Build event in 2014. Starting as a small internal hackathon, Rocket.Build introduced Rocketeers with simple challenges in which their solutions would make a difference for our customers through collaboration and product innovation. Now in its ninth year, the hackathon has grown to include not only software Rocketeers, but our customer, partner and student ecosystem. Our global community of Rocket.Builders innovate throughout the year in both Rocket and student events, challenging themselves to create solutions that improve the world we share.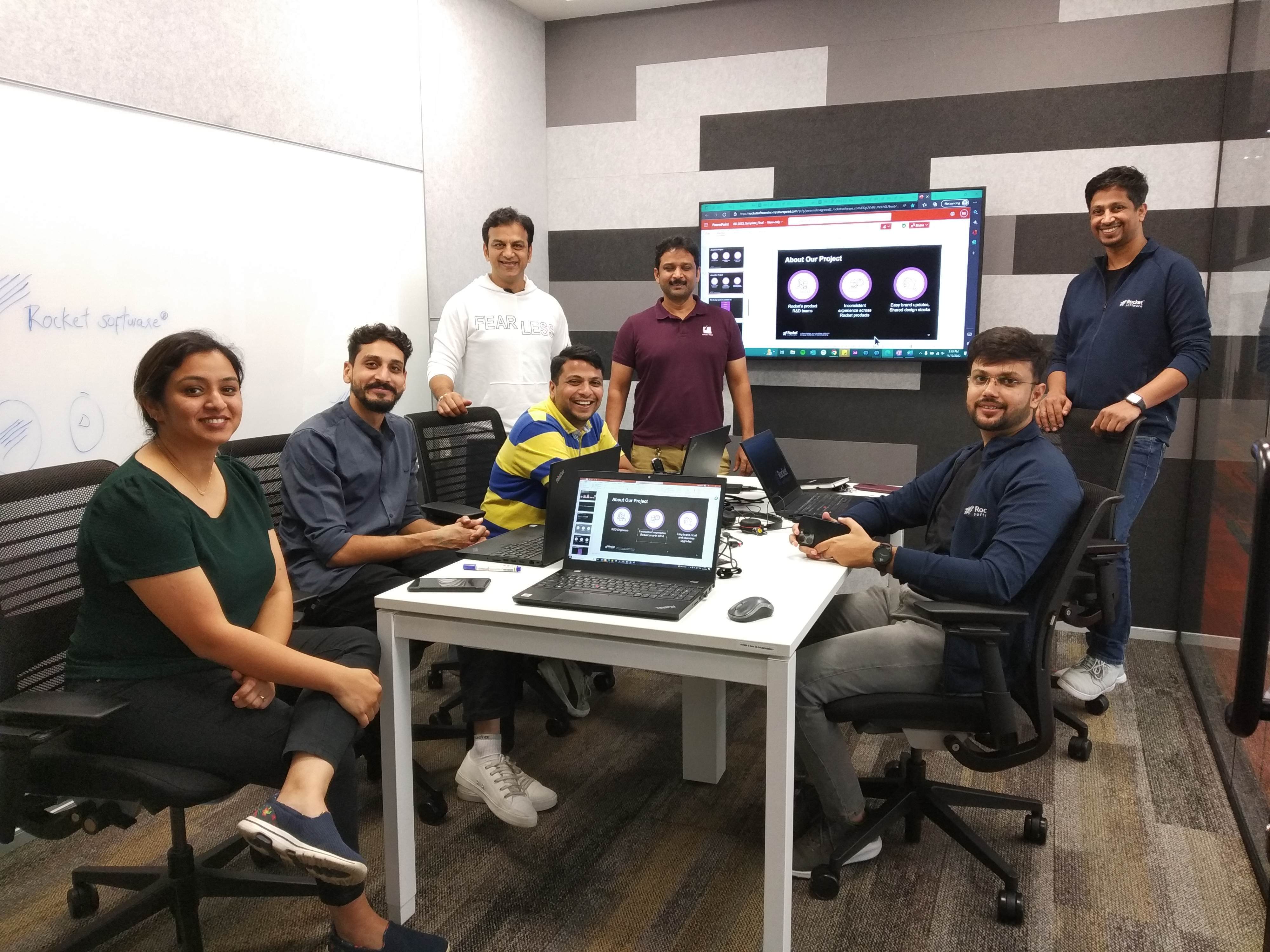 After a record-breaking year for participation in 2021, Rocket.Build 2022, held on November 10, 2022, garnered participation from over 150 teams across various units, with over 500 engineers along 17 different countries taking part in the event. This year, Rocket.Build focused on a growth mindset with projects that make complex challenges simpler and that expand beyond code-dependent projects. Teams collaborated to introduce improvements to existing Rocket Software processes and were tasked with innovating around three suggested themes:
Technology Modernization

Participants could demonstrate how to adapt infrastructure, data and applications to current trends and concerns. Projects focused on customer information control system (CICS) modernization, modernizing mainframe interfaces and developing and implementing a global license key methodology.

Customer Retention

Participants could work to strengthen the connection between Rocket Software and its customers with layered challenges in hybrid, cloud and software. Projects focused on software version reporting, hybrid cloud innovation and branding.

Working Experience

Participants could innovate to create a workspace that uplifts the working experience. Projects focused on diversity and inclusion, the onboarding process and reducing the carbon footprint of Rocket Software products and operations.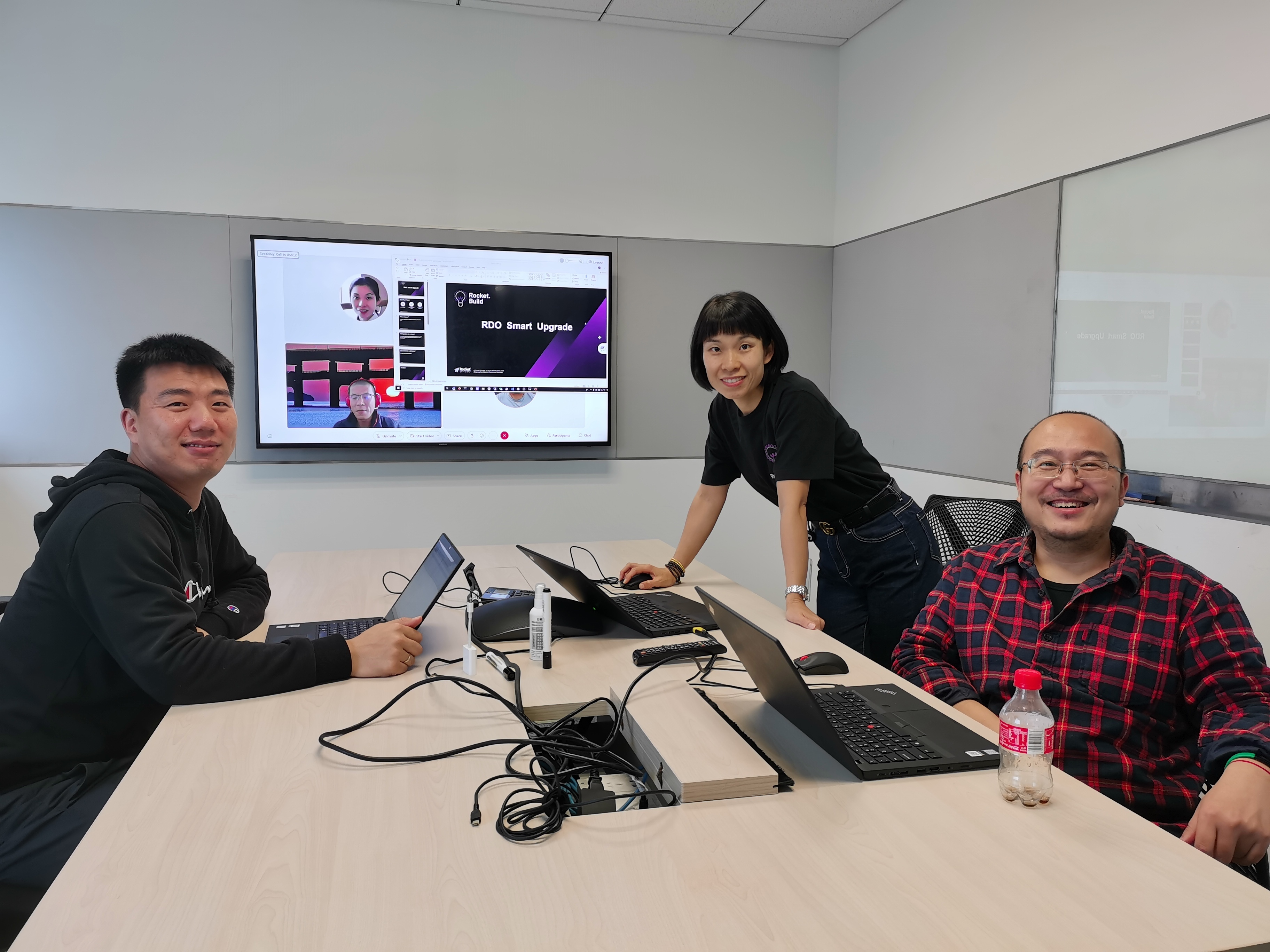 Participants were judged by local employees, and finalists presented their projects to myself and fellow members of the Rocket Executive Leadership Team. While there were only so many awards to hand out, our team saw countless amazing projects that left us with a feeling of excitement and fascination. The enthusiasm, joy and commodore among teams participating in the collaborative environment made me reminisce about my days as a software developer and wish I could have participated myself!
On behalf of the Executive Leadership Team, I want to thank all who attended, participated or were part of planning and setup and helped make Rocket.Build 2022 a year to remember. The event was a tremendous success, and I cannot wait to see what Rocket.Build 2023 has in store.
Other Rocket.Build Award Winners
Growth Mindset Award: MultiValue Solution Modernization Using Uniface
Team:
Jason Huggins
David Akerman
Dan Ell
Virgil Ashruf
1st Place: PROACTiVE MONiTOR
Team:
Li Wan
Nannan Duan
Pin Cheng
Yingying Gao
2nd Place: AI Driven Recommendations for CMC Users
Team:
Lalit Bharate
Aditi Pant
Tushar Gujathi
Suyash Jain
3rd Place: PRO/JCL APIs Integration with Open Source Monitoring Tools
Team:
Naresh Vangari
Ravikiran Kambakana
Hardeep Kaur
Sanjeev Mohindra
One Rocket Award: DevOps PathForward - In-App Diagnostics and Upgrade Assistance
Team:
Dale Asher
Newton Beckford
One Rocket Award: Improving Support Investigation Experience
Team:
Erik Zonneveld
Jorge Núñez Orellana
Etienne Thijsse
Peter Beugel
Rocket's Values Award: NVOR Agreement Execution Process
Team:
Katerina Colón Cordero
Bill Bailey-Eisenhauer
Ajit Chandran
Rob Wood