Lift Off: The Rocket Software Rocketeer Profile Series – Joanna Baldwin, Principal Project Manager
May 11, 2023
We talk a lot about our values of empathy, humanity, trust, and love here at Rocket Software. Those values are critical to what makes us successful, and keeps our customers at the leading edge of their digital transformation and modernization journeys. But that success is only possible because of the Rocketeers who are all-in on those core values, bringing their passion and industry-leading expertise to every challenge that comes their way.
With that, we're grabbing the spotlight and shining it on the Rocketeers that help make Rocket Software not only a best-in-class IT modernization partner for our customers, but also a unique and inspiring place to work.
This time, we sat down with Principal Project Manager, Joanna Baldwin. A wearer of many hats, when she's not out traveling or dancing, Joanna is delivering an unmatched customer experience, balancing multiple projects, and keeping everything on track and on time. With that, let's dive in and get to know our next Rocketeer.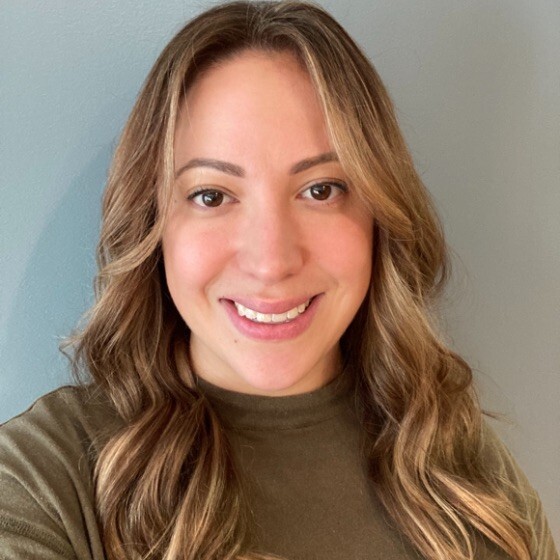 What is your role at Rocket software? How does a typical day play out for you?
I am a Principal Project Manager for Rocket Software. So, as my title would suggest, much of a typical day is spent handling several projects at once. I tend to have a lot of meetings, anywhere from two to eight per day, with internal stakeholders and customers throughout the various projects I'm involved in. Ultimately in my role, it all comes down to making sure that all the trains are running smoothly and on time.
What brought you to Rocket Software?
My first experience with Rocket Software was actually as a customer. I had been working as a contract project manager at a company that was using solutions from Rocket Modern Experience. I was working closely with a Rocket technical resource, and that colleague recommended I apply to Rocket Software once my contract was completed, and the rest is history.
How would you describe your team and work environment?
In my time as a contractor, I've worked at many different companies across the U.S. and Canada, and I can easily say the team at Rocket Software is one of the best around. Many times, companies have aspirational mottos or values around work-life balance and culture documented, but they often don't match the day-to-day reality you would experience on the job. But at Rocket Software, everyone really lives by our company values—empathy, humanity, trust, and love. Everybody I've met in my three years here has been incredibly genuine, hard-working, and collaborative.
What projects/aspects of your job bring you the most excitement?
The nature of my role means I get to work with companies from all around the world, which is really rewarding and keeps the job interesting. I love to meet and work with people from different places. And even on my own team, about half of us are based in the U.S. and the other half are scattered across the world, which makes for a dynamic working experience that I have come to value greatly.
But beyond the people, I love that no two days are the same in this position, we're balancing multiple projects at any given time, some kicking off, some closing down, and some just carrying along. Regardless of the project, there's more than enough happening to always keep things fresh and new each day.
What is the biggest challenge for you as a senior project manager?
Estimating. Project managers deal with a lot of net-new initiatives, which means there is not always exact historical data to reference or track when we're working on something. There's no roadmap or FAQ to follow, so we're sometimes trying to figure things out for the first time. Work closely with our technical resources to estimate as well as we can, but it can be challenging to get a sense for the way a project will unfold.
What makes working at Rocket Software different from other companies/other places you've worked before?
Rocket Software really gets the people that work here, and gives us the flexibility to get our jobs done in a way that works best for us. I have four- and seven-year-old boys so there are times when something to be done, whether it's a doctor's appointment or just picking them up from school. I am able to arrange my schedule in a way that's most conducive to how I work, outside of customer meetings, which is something that really stands out to me about Rocket Software. They respect and understand the reality of every employee.
How has your professional life influenced your personal life, and vice versa?
The values of humanity, empathy, trust, and love that Rocket Software uses are the same ones that I would say guide me in my daily life—so there's a lot of symmetry there in terms of what I find most important in life. The company is also very active with diversity, equity, and inclusion initiatives through RIDE, which is something I participate in and really enjoy being an active part of. Everyone that takes part in the group do so because they want to impact change and support fellow Rocketeers in a meaningful way. I've even seen some positive company policy changes since this became a priority for the company as well.
What do you like to do in your free time?
I'm a relatively new resident of New England, so I love to spend time with my family, and our dog Alfie. We love to visit parks and museums and generally love exploring the area, taking trips to new places. Apart from time with family and travel, I love to cook and love dancing —there's never a dull moment in my house!
Does the Rocket Software team sound like something you'd like to be a part of? Check out our current career opportunities and join us!