Rocket Process Integration
Un-silo your legacy platform. Unlock your application's trapped potential.
Drive legendary business results
Using insights gained from our unmatched experience with IBM® systems, we've developed powerful tools to address your urgent modernization needs.
User-centric workflows and experiences
To maximize productivity, your enterprise needs to develop user-centric workflows and experiences for your customers and employees. IBM® i (AS/400) or IBM® zSystems platform applications must align with how IT is built and how users engage with your enterprise.
Rocket Process Integration coordinates your business operations to help you keep pace with your competition and strengthen market leadership. A product informed by Rocket's 30-plus years of experience helping customers achieve legendary results with their legacy systems. Rocket Process Integration comes in versions designed specifically for your IBM® i (AS/400) or IBM® zSystems platform.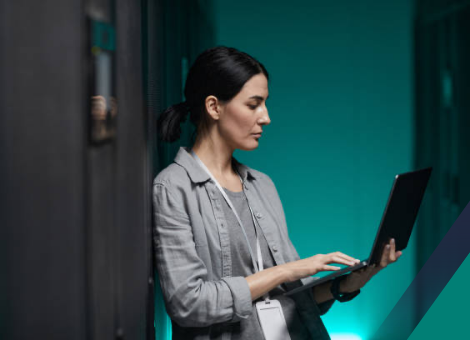 With Rocket® Process Integration, you can:
Unlock vital business logic and data for the rest of your enterprise
Use it as a "low-code" tool to simplify API creation
Improve customer engagement experiences
Standardize and streamline processes
Reduce manual steps to transfer data from system to system
Manage modernization projects centrally and create separation of duties
Give your enterprise even more agility and capabilities
Rocket Process Integration's enterprise-enhancing extras:
Self-healing APIs: With Rocket® Process Integration, the APIs are built on business logic. So, they'll work even if your legacy green screens change.
Reusable web services help you integrate with external apps and RPA platforms.
Advanced integration: You can link your critical business apps with your business intelligence and even with Artificial Intelligence and Machine Learning functions.
DevOps with full auditing for your IBM i apps: Rocket® Process Integration works seamlessly with the Rocket® DevOps environment.