Transform your business with Data Virtualization
Transform your business with Data Virtualization
Traditional methods of integrating mainframe data—ETL, data warehouses, building connectors—are simply not fast, accurate, or efficient enough for business today. More data than ever before is being created and stored on the mainframe, leaving these old methods further behind. Only data virtualization can close the ever-widening gap to automate the process of making mainframe data broadly accessible to developers and applications. You can curate (discover and map) your data once, then virtualize it for use anywhere—again and again. Finally, your data scales to your business ambitions.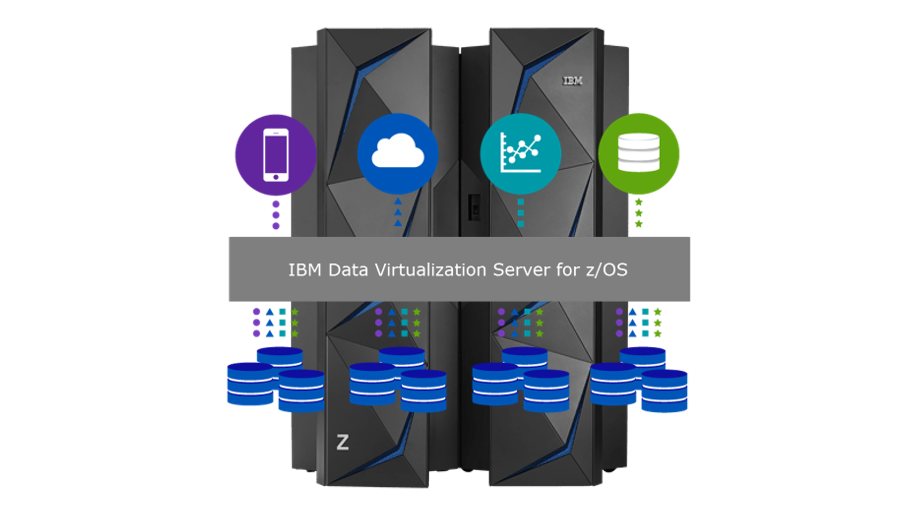 Mainframe data access made easy
Data virtualization on zSystems/OS eliminates the complexity of working with mainframe resources. Using data virtualization, you can knit data from multiple, disconnected sources into a single logical data source, making it much easier to connect mainframe data with your distributed applications:
Use mainframe data in place—no mainframe skills required
Developers access data directly using familiar environments such as SQL
Integrate mainframe data and applications
Curate, virtualize, and enable mainframe data for real-time access
With data  virtualization, you map mainframe data once to leverage it for multiple applications and all of the associated benefits.  By documenting your institutional knowledge just once – the expertise of your mainframe DBAs and data experts – you open access to any developer and to any application in the future.
Reduce demands on mainframe staff and bridge skills gap
Offload data prep from developers
Virtualize anything, for access anywhere
Accelerate digital transformation
 Data Virtualization provides the real-time data essential to exploit new digital technologies, such as web, mobile, cloud, and real-time analytics. Data virtualization masks the underlying mainframe data implementations from the application developer, making it easy to expose mainframe assets as APIs that developers can use to incorporate data and transactions into mobile and cloud applications.
Improve developer productivity
Unleash your highest-value data assets to the API economy
Streamline enterprise integration
Reduce the cost and complexity of ETL data movement
ETL and data warehousing—the state of the art for two decades—are now struggling to support the requirements of mobile, cloud, and analytics applications, along with today's data volumes. Rocket Data Virtualization integrates with your existing data architecture as a faster, more cost-effective means of addressing data access needs.
Use less mainframe capacity while getting real-time data for applications
Optimize your existing ETL processes
Create a logical data warehouse
Questions? Call us: U.S. +1 855-577-4323