Women Leaders in Technology Coffee Talk: Passion is Your Greatest Tool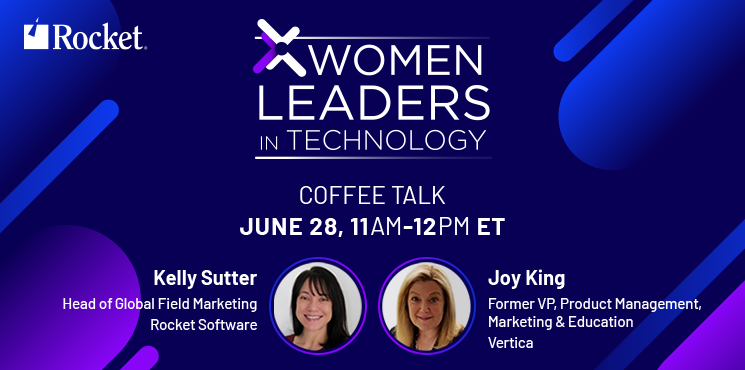 We've all heard about the Great Resignation but, for many people, it's not only about increased salary and better benefits—it's about knowing that we're making a difference and spending our time on things that truly matter to us.
Meet Joy King, former VP, Product & GTM Strategy at Vertica, a 30-year veteran in the software industry, and a passionate believer in the ability of data to positively impact our lives. Since her recent retirement, Joy uses data analytics to make a difference one project (or more!) at a time.
Whether you're in the business of data or not, join us to discuss how understanding the importance of technology can: 
Reinvigorate your career path or leverage your passions to reinvent it
Impact your health, the environment, and more
Make real change in the world
Register now to join the WLIT Community to discuss how unlocking what truly inspires you will make you unstoppable!