Rocket + Mainline: Your DevOps practice isn't perfect – it's bespoke!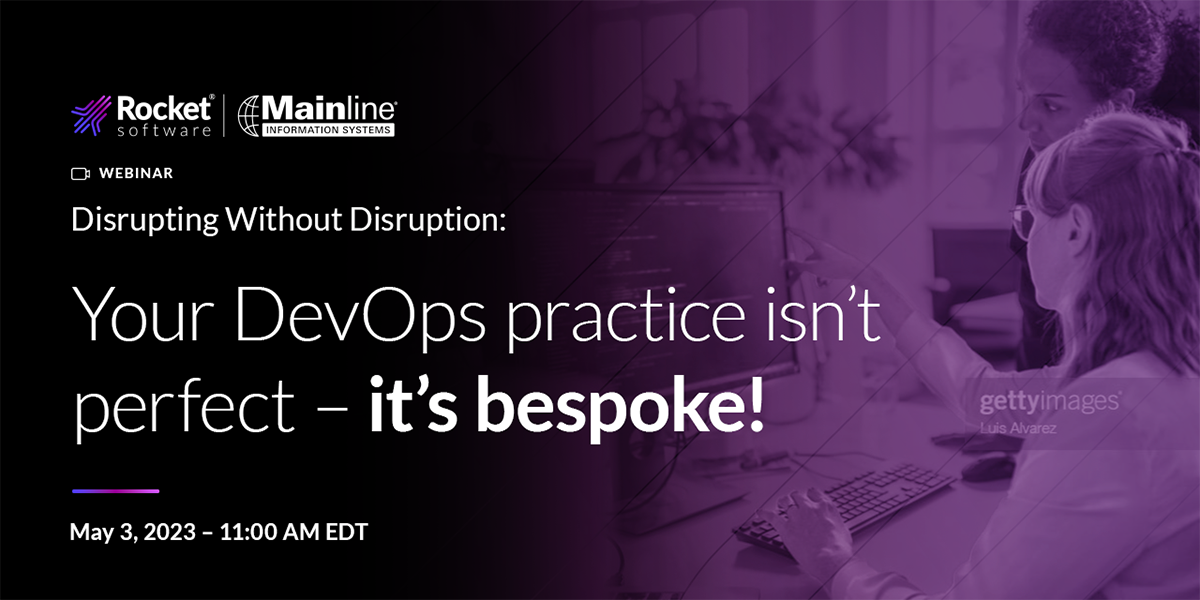 A thing that is "bespoke" is something that is special, and uniquely made. This has traditionally been applied to clothing, shoes, and hand-crafted items, but it's clear that DevOps practices the world over are unique at each site. There are lots of best practices everyone talks about, which can be overwhelming as you travel on your DevOps journey.
Join Ken Gross, Partner Development Executive at Mainline Information Systems, and Anna Murray, Product Management Director at Rocket Software to learn about ways to help you identify important areas of focus during this DevOps journey that align to your organization's unique needs.
Sign up and hear real life stories about companies and their hybrid cloud DevOps journeys, including:
Consolidating and choosing the right tools
Mitigating security risks
Automating what matters
Getting the most from your development teams