Rebroadcast Rocket + CDW: First Stage. Late Stage. Any Stage: What Conventional Modernization Is Vs. What it Should Be (Australian Eastern Time)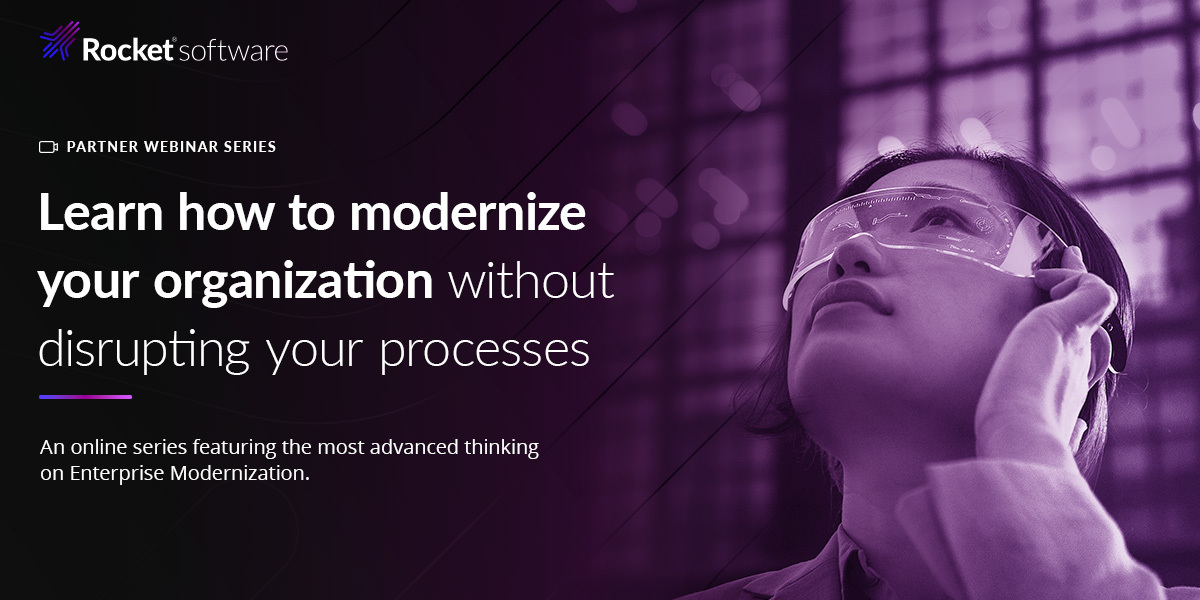 Modernization should not mean rebuilding from the ground up. Instead of expensive technology investments, more companies are modernizing in-place with a hybrid cloud strategy.
Join Scott Fagen, CDW's Senior Mainframe Evangelist and President of SHARE, and Jeff Cherrington, VP of Product Management at Rocket Software, for an open dialogue about how companies solve their most complex infrastructure challenges with solutions that simplify, not disrupt, the modernization journey.
Sign up today and learn how to:
Automate and orchestrate workloads across a hybrid infrastructure
Mitigate security and compliance risks as cyber threats grow
Optimize storage capacity and improve workload performance