Mainframe Modernisation, without Disruption Dinner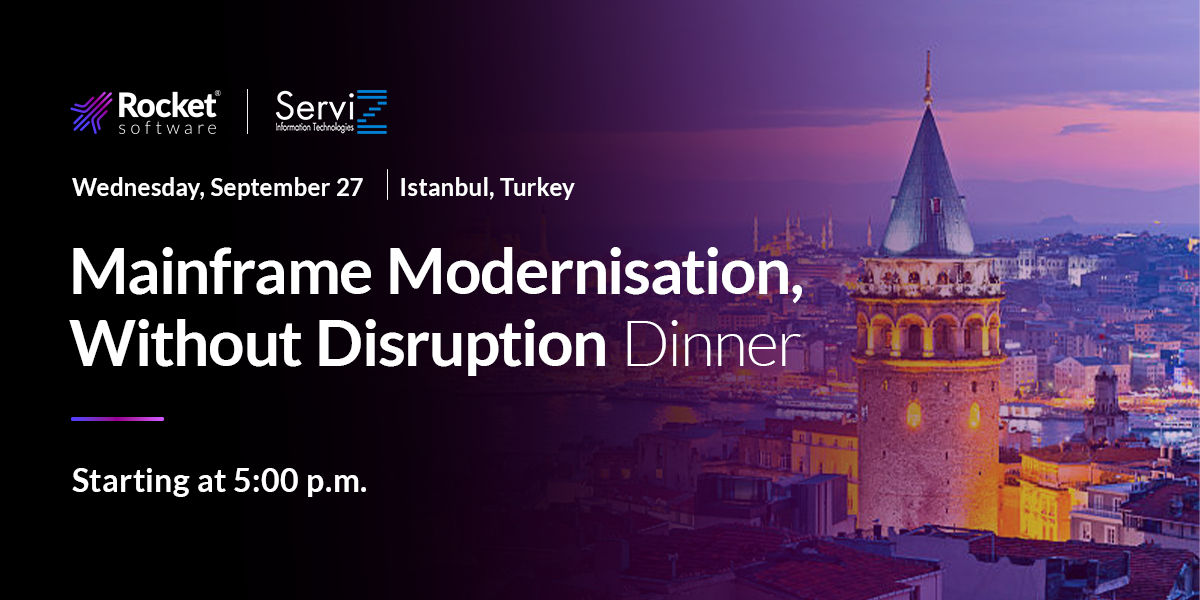 ServiZ Information Technologies and Rocket Software are pleased to invite you to our exclusive Mainframe Modernisation. Without Disruption Dinner in Istanbul, Turkey on September 26!
We are excited to connect with you in person and have inspiring conversations around how you can modernise your mainframe to keep up with constantly evolving business demands. Join us to review your essential infrastructure components which will enable you to modernise in place without disrupting your mission critical systems.
This one-hour session, followed by dinner, is also an opportunity for you to network with industry peers as well as share your thoughts with Rocket experts and our partner ServiZ in Turkey.
Please contact us if you have any questions related to this event. We look forward to confirming your attendance.