GSE NL National Conference 2023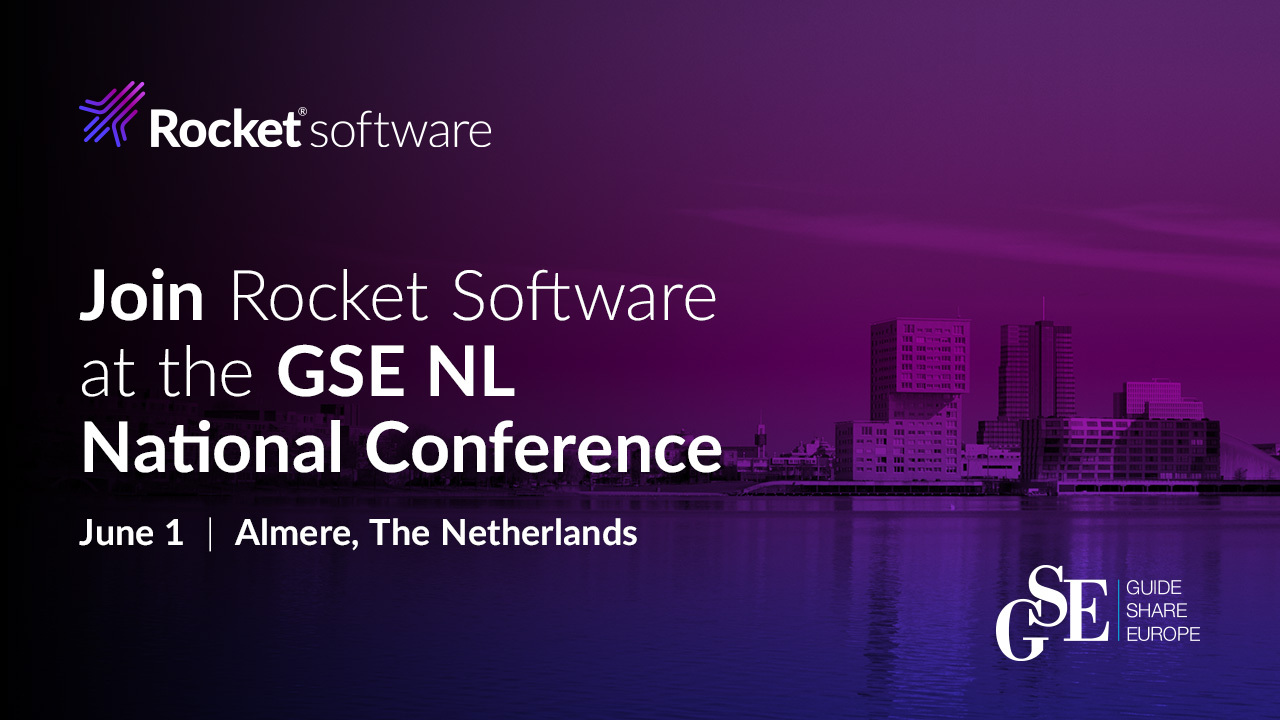 Rocket Software is a proud Platinum Sponsor at the GSE NL National Conference Conference 2023, on Cloud Infrastructures and Whole-Chain Reliability. This is a great opportunity for you to stop by our booth to meet our team of IBM zSystems experts and learn how Rocket Software is helping enterprises like yours to drive IBM zSystems modernization and optimization.
Join our expert Michael McKay, Sales Engineer at Rocket Software, for his session at 11:00: "Embrace and Innovate with Hybrid Cloud".
As an IT leader, you're looking to solve complex IT challenges with strategies and solutions that simplify your modernization journey. As change accelerates and complexity increases across your business, you're likely facing several challenges, like integrating zSystems into your hybrid IT infrastructure and cloud strategies, moving data between mainframe and cloud platforms for storage capacity reductions and analytics, or making content more accessible and centralized. Join Rocket Software to learn how you can equip your organization with hybrid cloud solutions that help you overcome critical challenges like these and support your business goals to:
Leverage and extend your current investments with cloud strategies to drive innovation
Add scale and flexibility to your existing infrastructure to accelerate modernization
Rationalize and eliminate information bloat and mitigate compliance risks