Exclusive Virtual Roundtable & Mixology Event – Your Mainframe Journey: Decoding Critical Challenges to Set the Right Course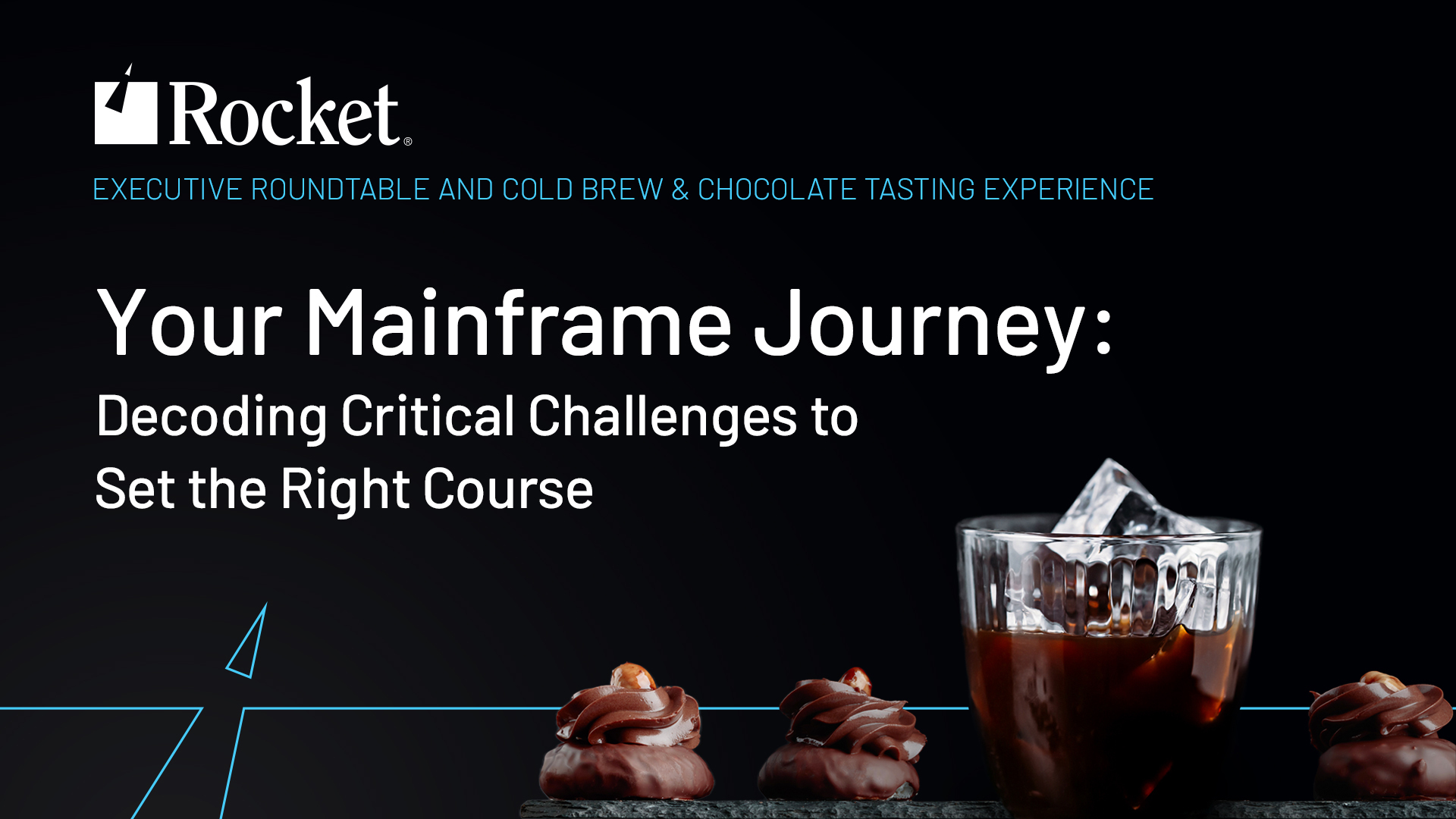 Event details
11:00AM - 12:30PM EST
Presenters:
Phil Buckellew
President, Infrastructure Modernization Business Unit
Jeff Cherrington
VP, Product Management, Rocket Software
Across the globe, IT leaders are being asked to rationalize investments in strategic technology for their organizations. When it comes to determining how the mainframe fits into their evolving hybrid cloud strategy, IT leaders face the choice to either remove and replace mainframe infrastructure; maintain existing capabilities without further investment; or leverage new innovations to modernize their mainframe applications and data. Some may apply a combination of these approaches. But how do you know which strategy is right for your organization? 
Creating a roadmap for your unique mainframe journey doesn't come without its challenges. Join Rocket Software and a select group of senior thought-leading peers in conversation to explore novel methods for setting the right course on your mainframe journey and share your own experiences and relevant insights. 
What are the biggest barriers preventing you from maximizing your prior mainframe investments?
How do you take advantage of advancements in the mainframe platform, including processes and tools, as a strategy?
Looking into the future – do you know what to expect from upcoming innovations?
Join Rocket Software and a select group of senior thought-leading peers to decode your critical mainframe challenges to set the right course. Discuss your own experience, best practice and relevant insights during this roundtable. 
This event is by invite only, please reach out to [email protected] if you would like to attend