Embark on a Groove Revolution / Transform Your Modernization Journey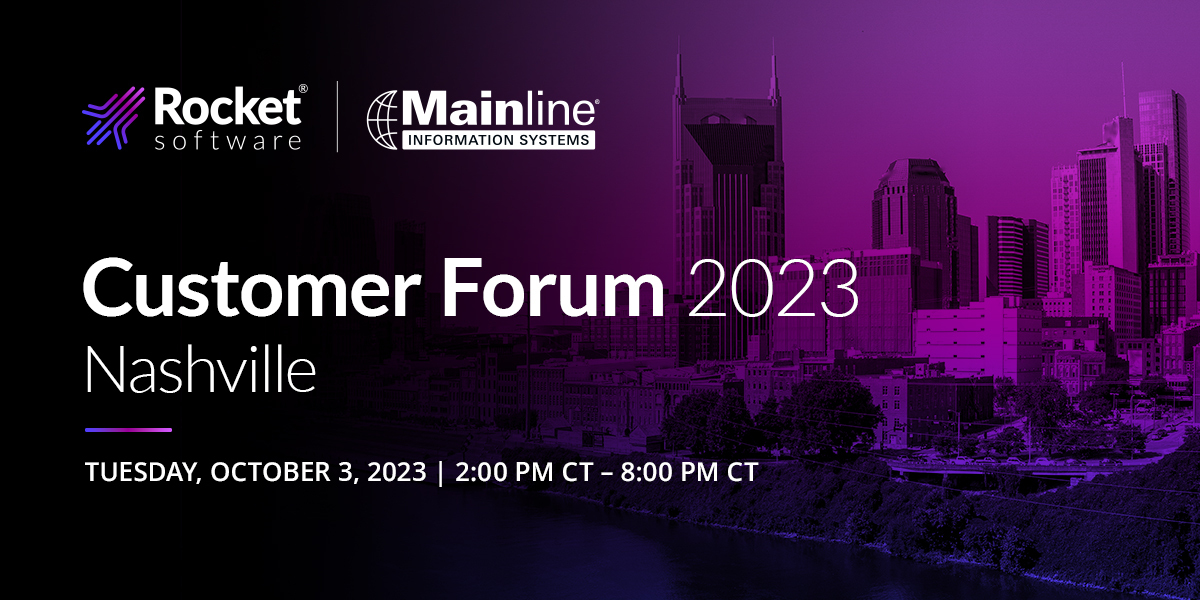 Event details
2:00PM - 8:00PM CT
National Museum of African American Music
510 Broadway
Nashville, TN 37203
United States
Register
Select customers will join Milan Shetti, Rocket Software's President and CEO, and Rocket and Mainline Leaders for an exclusive gathering designed to share insights and inspire thought provoking conversations around some of today's most pressing enterprise technology topics including risk, efficiency, and optimization, Security and Hybrid Cloud, DevOps, Data Management and beyond.
Attendees will have the opportunity to:
Engage in unplugged conversation diving into the latest transformation trends.
Share experiences and discuss solutions to the most pressing business challenges.
Discover Rocket Software's progress on reimagining modernization & new developments.
Strengthen connections with peers and Rocket Software's leadership team.
After the conversation, enjoy dinner in the Feature Gallery, where you can continue conversations and explore state-of-the-art technology to bring the musical heroes of the past into the present.