COMMON Europe Congress 2023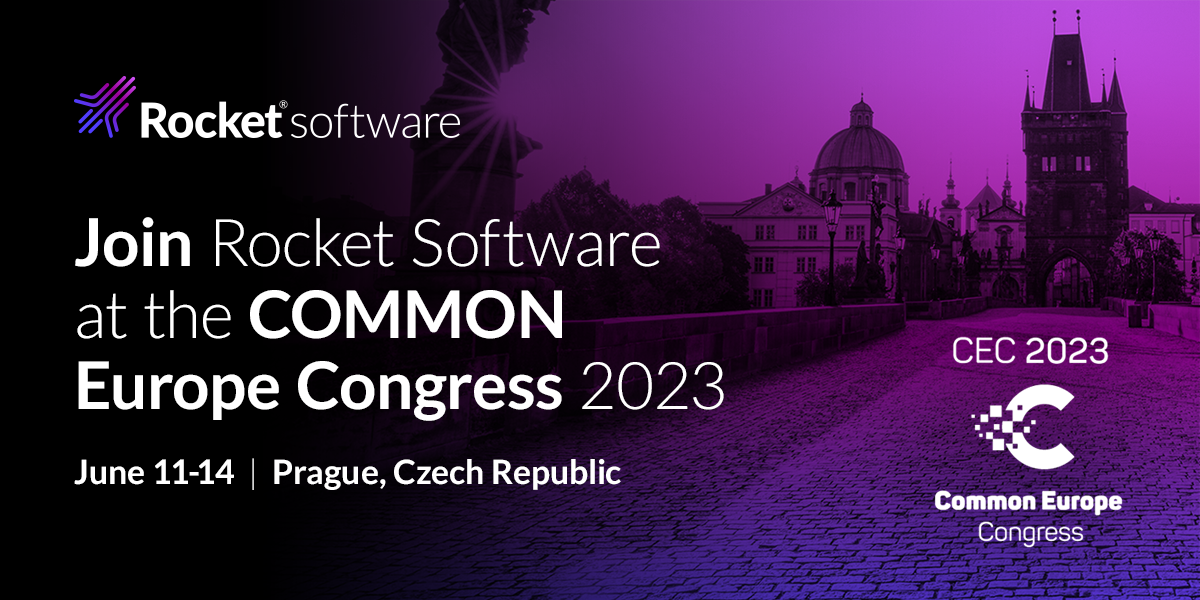 Be a part of the largest European Power Systems community event again in person. With hundreds of attendees, this is the largest gathering of the IBM i community in Europe.
Mark your calendars for June 11-14 to join COMMON for education, networking, and scenic views in the city of Prague, Czech Republic! Make sure you stop by our booth # 17-18 to meet our team of IBM i experts and learn how we've helped enterprises like yours take the risk out of modernization.
Join Rocket sessions where you will be entered in a raffle for a chance to win an exciting prize!
How AI Drives the Future of IBM i Modernization" on Tuesday, June 12 – 14h00 – 14h25 CEST
How to Introduce Modern Development Tools Successfully" on Tuesday, June 13 - 13h30 – 13h55 CEST