Application Modernization
Extend and Repurpose any Legacy Application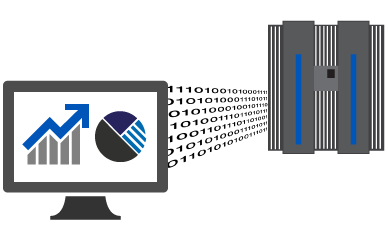 Legacy modernization is at the top of any CIO's agenda. That's because companies that rely on mainframe and midrange applications are searching for ways need to use their so-called legacy applications with web, mobile, and cloud technologies.
And legacy modernization allows you to do things with your applications that they were not originally designed to do.
Rocket LegaSuite is a suite of application modernization tools that empowers you to modernize all aspects of your mainframe, IBM i, UNIX, and Windows client/server applications.
With LegaSuite, you can extend and repurpose any legacy application to any web or mobile device, provide standards-based APIs, improve workflow and operational efficiency—all while reducing the costs and time to market of legacy application modernization by up to 70% over other methods.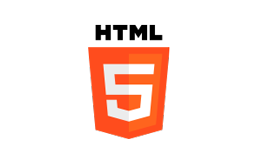 Web Front-Ends for Mainframe, IBM i, and UNIX Legacy Applications
With LegaSuite Web you can repurpose critical back-end legacy applications as HTML5 web applications that can be deployed to any web and mobile browser. You can quickly develop new web applications that leverage 3270, 5250, and UNIX legacy applications. And you can tie in any enterprise, desktop, or web application into your new web application using standards-based APIs.
Mobile-Enablement: Extend Legacy Applications to Smartphones and Tablets
LegaSuite Mobile offers the fastest way to create mobile applications apps for tablet and smartphone user experiences that leverage key legacy systems. You can develop a mobile application once, and deploy it tor Apple iOS, Android, and Windows Mobile platforms from one development effort.
Expose Legacy Applications as Web APIs
Legacy applications were not designed for today's open and shareable enterprise. With LegaSuite Integration, you can accomplish application modernization by transforming legacy back-end applications with into web services and REST APIs to easily share critical enterprise information with any enterprise client—web applications, mobile applications, BPM software. What's more, you can encapsulate and automate complex business processes locked away in legacy applications.
Application Modernization Professional Services and Consulting
Application modernization takes more than just software—it takes a plan. Rocket's Professional Services team has experience with hundreds of application modernization projects and has developed a proven practice that addresses usability and the technical aspects of legacy application modernization initiatives. From web-enablement to call center modernization to online self-service, we can help you design innovative and efficient business solutions with legacy applications that run your business today.
Application Translating: Translate Legacy Applications for Users Around the World
If you want to grow in today's global economy, you need localized solutions. LegaSuite Text Translation Tool offers an language translation tool for IBM i applications that can be applied directly to existing 5250 text-based applications or in any new application developed with LegaSuite.