Rocket.Build 2022 is finally here!
Since its inception, the Rocket.Build hackathon has focused primarily on showcasing technical development skills — but not this year. Rocket.Build 2021 set a record for participation, bringing together a diverse collection of creative minds and laying a foundation for the unprecedented inclusion of Rocket.Build 2022. This year, we want to see projects that use code and projects that don't.
With every Rocket function — Legal, Customer Experience, the People Team, Marketing, Finance — there's room for innovation. Rocket.Build 2022 wants projects that introduce improvements to a Rocket process: logo designs, new policies, the advocation for new technologies, and more. Anything that adheres to Rocket.Build's competition themes and supports Rocket's core values and/or mission is welcome.
Rocket.Build 2022 is happening on November 10 and in person, as a one-day event hosted at multiple Rocket locations. There will be an option to participate virtually if need be. Rocketeers, customers, partners, and students — get ready to innovate and build!
Dear Partners:
Come innovate with us! Rocket.Build continues to be a place for meeting the Rocketeers you work with daily, and for teaming up on unique projects you can't experience anywhere else. You can collaborate with your Rocketeer colleagues or register on your own and we'll connect you with them.
Dear Students:
Rocket.Build is your chance to upgrade your professional network and the skillsets that will launch your careers. Join us on November 10th to develop your resume—and yourselves—with mentorship from the experts at Rocket Software. Just a quick registration and we'll pair you with the right Rocketeers.
Introducing the 2022 themes
Riding the momentum of last year's success, Rocket.Build 2022 is taking a step beyond addressing complex challenges—and daring to make the complex simple! Check out this year's themes and imagine your team making a technology more seamless, enhancing a customer service feature, or creating a more welcoming workplace. What could you do if you had a whole day to build?
Make Complex Simple
If you are the customer(s) of your product(s), what does modernization mean to you?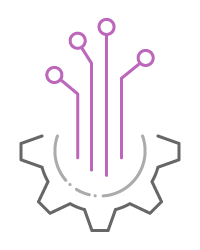 Technology Modernization:
Show us how you'd adapt data, applications, or infrastructure to current trends and concerns.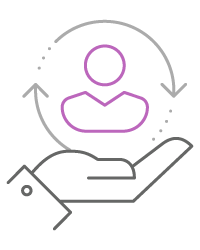 Customer Retention:
Build the bridge that strengthens the connection between Rocket and its customers with layered challenges in hybrid, cloud, software, and more.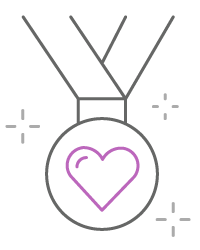 Make Rocket a Great Place to Work:
Create a workspace addition for Rocketeers — new or seasoned, remote or in-office — that uplifts the working experience, resulting in products that uplift the world we share.
CICS Modernization

What can we do with CICS?
What are our CICS assets?

Modern Interfaces Mainframe

Enable non-mainframes to administer Mainframe assets.
Automate 3270 task to modern UI.

Application Modernization
License keys: How could we develop and implement a global license key methodology without having to modify every Rocket product to adopt it?
Customer Upgrades and Intelligence

How do we encourage customers to upgrade?
Software Version Reporting: How could our products tell our customers (and us) what version of the software they are currently running?

Mindshare & Branding
Hybrid cloud

How can we make Rocket products and/or technologies support a customer's Hybrid Cloud ambitions?
Make Rocket a great place to work

Diversity & Inclusion
Onboarding processes
One process that can enhance cross-team engagement

Make the world a better place

Improve product accessibility
Reduce carbon footprint of Rocket products and operations
Team requirements:
Teams must have between 2 and 4 members*
Participants can only work on one project during Rocket.Build 2022
Coding & building
Teams are expected to use the allotted event day, Thursday, November 10, to code and build.
Clear your schedule for the full day of Rocket.Build participation
Set up an auto reply stating that you are unavailable during this day to set expectations
Please note that chosen judging times will relate to the region in which the project TEAM LEADER is located
If your team wins the local competition, your team will move on to a second round of judging by Rocket's Executive Leadership Team on November 14 or 15. Detailed schedule to come.
Presentations
Each team will have 5 minutes to present
A Rocket.Build 2022 PowerPoint template will be provided in advance and should be used for your presentation
Live [or recorded] demos are strongly encouraged
Only 1 person from each team will speak/present to minimize time
Although participants may be live in one location, all presentations will be done through WebEx for recording purposes
All presentations will be recorded and shared with the rest of Rocket Software at a later date
Judging process
Judging is based on the following components:
How close is the project to this year's themes?
Is it clear what customer/business problem will be solved?
Is it clear who is the target user?
How well does the project solve a critical problem, or how well does it enable a new capability?
How close is the project to being ready to ultimately become a feature or product?
If not ready, is it possible to complete the project with existing Rocket resources?
Each component will be judged on the following scale from 1-5:
Not at all
Somewhat
On target
Quite well/quite clear/quite close
100% yes
Frequently Asked Questions
How many people may be on the team?
Up to four: We hope teams can be formed locally so all team members can enjoy being in person. We will allow some team members to be virtual, though we encourage the team member to be located in the region of the team.
Can non-Rocket employees(contractors, interns or college students) participate in Rocket.Build?
Rocket.Build is open to Rocket partners, contractors, interns, and students, as long as they are part of a team led by a Rocket employee who can access necessary secured platforms and documents.
Do all members of a team have to register?
No. Only the designated project leader submits the project idea and lists the other team members when registering.
Can we work on Rocket.Build projects in advance of the "official date?"
No. To ensure fairness, teams are asked to only work on the projects during allotted event time.
I don't have development/tech skills. How can I participate?
Rocket.Build welcomes all ideas that serve this year's themes, even those not development oriented. If you have a great idea that you want to explore, that's enough! Find some teammates and GO! Or signup as a volunteer and we will help you find a team to join or you can help us facilitate the hackathon!
What country or time zone should I pick if my team spans multiple communities?
Please choose the location of your team project leader.
Please choose the location of your team project leader. I want to join but don't have a team. Will I be added to a team based on my skills?
Yes! After registering as a volunteer, you (and your skills) will be matched with a suitable project.
I live far from the nearest community location, will I be reimbursed for travelling to my team's site?
Any travel costs would be allocated to your department's T&E budget. Please consult first with your immediate supervisor. Also, team members can be virtual/remote.
What if I have a great idea that does not match one of the themes?
The themes are merely directional. We're confident that, with some creativity, there is a connection to be made.
Can I work on a feature that is on the roadmap for my product?
This is not the intention of Rocket.Build. We encourage teams to ideate beyond the roadmap. Dream big and think outside the box! Feel free to reach out to the Rocket.Build team for guidance if needed.
Who will be judging the projects?
Teams will have five minutes to present live to local judges. Community Connector Leaders will designate local judges for each community. The finalists of the community Rocket.Build will then present virtually to the Executive Leadership Team (ELT) who will pick the overall winner(s) of Rocket.Build 2022.
Will there be prizes?
This year, winning teams will receive prizes as well as bragging rights! More to come.
How much time do we have to build or code?
The event will last for one day.
How much time do we have to present our project to judges?
Each team will receive five minutes to present.
When will presentations happen?
Your team will present to the local judges at the end of the day on November 10. If your team is chosen to present to the ELT, this will take place on either November 14 or November 15. Final schedule is pending.
Will there be another Rocket.Build this year?
This will be the only Rocket.Build competition of 2022.
Can I be on more than one team?
We ask that you pick only one team to work with during Rocket.Build 2022.
What about my day job?
Rocket.Build is an important event because Rocket Software is providing the time and space to innovate. All participants are encouraged to plan ahead, clear their calendar, and put their "Out of Office" notification on so they can fully concentrate on the hackathon. (Be sure your immediate supervisor is aware of your participation ahead of time.)
Will there be special equipment available at the event locations?
We will not be able to provide special or additional equipment at the locations. Please be sure to bring all necessary equipment: laptop, keyboard, mouse, power source, and anything else you might need.
Visit again soon as we continue to add more details.