Save the date for Rocket.Build 2022!
Since its inception, the Rocket.Build hackathon has focused primarily on showcasing technical development skills—but not this year. Rocket.Build 2021 set a record for participation, bringing together a diverse collection of creative minds and laying a foundation for the unprecedented inclusion of Rocket.Build 2022. This year, we want to see projects that use code and projects that don't.
With every Rocket function—Legal, Customer Experience, the People Team, Marketing, Finance—there's room for innovation. Rocket.Build 2022 wants projects that introduce improvements to a Rocket process, logo designs, new policies, the advocation for new technologies, and more. Anything that supports Rocket's competition themes, core values, and/or mission is welcome
Rocket.Build 2022 is happening on November 10, in person, and as a one-day event hosted at multiple Rocket locations. We're inviting Rocketeers, customers, partners, and students. Get ready to innovate and build!
Dear Partners:
Come innovate with us! Rocket.Build continues to be a place for meeting the Rocketeers you work with daily, and for teaming up on unique projects you can't experience anywhere else. You can collaborate with your Rocketeer colleagues or register on your own and we'll connect you with them.
Dear Students:
Rocket.Build is your chance to upgrade your professional network and the skillsets that will launch your careers. Join us on November 10th to develop your resume—and yourselves—with mentorship from the experts at Rocket Software. Just a quick registration and we'll pair you with the right Rocketeers.
We continued to #BeLegendary with our 2021 theme
In 2021, we saw unprecedented levels of participation with projects focused on fostering excellence in our markets, products, and workplace community. The foundational success of Rocket.Build 2021's participants and themes provides a detailed star chart as we approach Rocket.Build 2022 and its successes.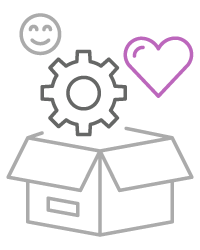 Don't just be in our markets, but lead in
our markets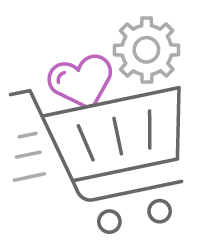 We won't just deliver products; We will deliver products that we are proud of and that our customers LOVE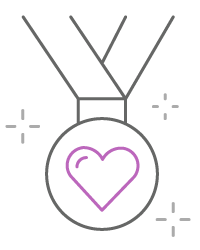 Make Rocket a
GREAT place to work
One of our greatest initiatives in 2020 was helping customers build the strength to survive, grow, and win under difficult circumstances. In 2021, we advanced this initiative, challenging Rocket.Builders to be leaders in our markets and to deliver the highest performances.
Love isn't just a familiar word to Rocket, it's one of our Core Values. And in 2021, it inspired Rocketeers to approach projects with a passion that makes a difference in the lives of our customers and partners.
Diversity initiatives, volunteering programs, trainings and workshops, department movie nights—we want any idea that excites Rocketeers and helps them take pride in all the work they do.
Project or volunteer registration
Registration will be open in August. Check back soon!