Rocket.Build 2021 Virtual
Rocket.Build 2021 is online and ready to serve
2021 is a year for looking ahead. In 2020, we adapted our annual Rocket.Build hackathon into a virtual event that set records for participation. We saw the difference a virtual format made in bringing Rocketeers, customers, and partners together to collaborate, so we're doing it again!
Rocketeers, our customers and partners—and now university students—are invited to take part in Rocket.Build 2021 Virtual. Rocket.Build isn't just a chance to flex your coding and creativity. Networking with fellow experts and Rocketeers; time devoted to start and finish a project; and one-of-a-kind experience to add to your professional repertoire are only some of the perks. 
 
Dear
IBM

ers:

Come code with us! Meet more of the Rocketeers you work with every day and team up for unique projects you can't experience anywhere else.
Dear Students:
This is your chance to grow your professional network and the skillsets you'll need to jump start your careers after school. Develop your resume—and yourselves—with mentorship from the experts at Rocket Software as a team member for a project.
#BeLegendary for this year's themes
We want to help customers and partners #BeLegendary in everything that they do, and Rocket.Build is the best place to make it happen. This year's themes center on fostering excellence in our markets, products, and workplace community.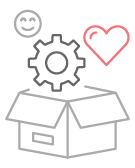 Don't just be in our markets, but lead in
our markets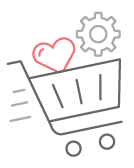 We won't just deliver products; We will deliver products that we are proud of and that our customers LOVE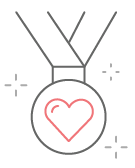 Make Rocket a
GREAT place to work
One of our biggest initiatives in 2020 was helping customers build the strength to survive, grow, compete, and win under difficult circumstances. In 2021, we take this idea a step further, challenging Rocket.Builders to be undisputed leaders in our markets and always deliver with the highest performance.
"Love" is already a familiar word in our Rocket vocabulary. As one of our four Core Values, it's as natural to us as breathing.
Diversity initiatives, volunteering programs, trainings and workshops, department movie nights; we want to hear ideas for anything that makes Rocketeers excited and proud to wake up and sign in for work every day.
Get inspired by these project ideas:
Hybrid Cloud
Enabling our solutions to be natively cloud enabled 
AI
Operational excellence in AI
Cybersecurity
Build security into the product (Don't bolt on it)
Implement secure communication, token-based authentication, encrypted credential storage, & more
Auditing & Compliance: Protect against threats
RedHat OpenShift
Get inspired by these project ideas:
First 60 days of bliss
Improve UX experience so customers are delighted the first 60 days
Proactive: Preventing "fire-fighting" altogether
Diagnostic tools
Internal data collection
Feature usage
Self-healing
Get inspired by these project ideas:
(RIDE) initiatives
Increase diversity
Celebrate cultural differences
Work from home
New mechanisms for remote team bonding
Staying connected
Collaboration initiatives
Project or volunteer registration
Registration will be open Tuesday, March 30 – Friday, April 16
Only the project leader registers both the project and their team members once. Because all appropriate projects will be approved for Round 1, only 1 project per team can be submitted.
---
Team requirements
Round 1: Minimum of 2* members and a maximum of 4 members per project
Round Finals: Requires team of 4* members
* this may include a volunteer, student, customer or partner
---
Registration fields
Project Leader:
First name:
Last name:
Email:
What department do you work in:
Country:
Time zone:*
*IMPORTANT NOTE: All project members are expected to log on at the local time of the project leader in order to collaborate during build times.
Team Member #2, #3 and #4 with each person's:
First name:
Last name:
Email address:
Project proposal title or type in "Volunteer" in the field if you wish to volunteer:
Project Description:
Be sure to note how your project is related to one of this year's official Rocket.Build themes. Feel free to include if this is a new idea or enhancement of something that already exists within the Rocket family. If you are a volunteer, let us know what you hope to do.
Sample project registration
Project Leader
Team Member #2, #3 and #4 with each person's:
Project Title: IBMi Diagnostic Utility
Project Description:
Problem Statement: Our customers are challenged with product issues which many times need action by providing logs, screen captures etc. Many times, these discussions with our support and engineering teams lead to multiple days of delays in solving the customer issues.
Solution: Adding capabilities to our IBM i products to be able to capture diagnostics information on demand and send to the customer support group. Additionally, adding self-diagnostics tools to the IBMi products to be able to capture system details (memory, CPU, processor etc.) to better guide the engineering team.
Product: All Power IBMi products
Theme: Proactive; Preventing fire fighting altogether
---
After a project is registered
Ensure that all team members block off the time on their Outlook calendars and set up out-of-office replies so they can have uninterrupted time to build. Be sure to hold Monday, May 10 and Tuesday, May 11 for 2 full days of participation!
---
Coding & building
Teams are expected to use the allotted 2 full days, local time:
Monday, May 10
Tuesday, May 11
All participants: Clear your schedule for both full days of Rocket.Build participation
Set up an auto reply that you are unavailable during these days to set expectations
Chosen judging times will relate to the region in which the project TEAM LEADER is located
Teams will be using WebEx and Slack channels for communication.
---
Judging process
A detailed judging schedule to be announced.
Each team will have 3 minutes to present.
A Rocket.Build 2021 PowerPoint template will be provided and should be used for your presentation. Only 1 person from each team will speak/present to minimize time and risk of connection problems. The use of videos in your presentation is strongly discouraged.
All presentations will be recorded and shared with the rest of Rocket at a later date.
Judging is based on the following components:
How close is the project to this year's themes?
Is it clear what customer/business problem was solved?
Is it clear who is the target user?
How well does the project solve a critical problem, or how well does it enable a new capability?
How close is the project to being ready for the Finals, ultimately becoming a feature or product?
Each component will be judged on the following scale from 1-5:
not at all
somewhat
on target
quite well/quite clear/quite close
100% yes
City
Country
Start times (local)
Waltham time
Waltham
USA
10am – May 10th
10am – May 10th
Official Kickoff
Sydney
Australia
10am – May 11th
8pm – May 10th
Live Session #2
Sapporo
Japan
9am – May 11th
8pm – May 10th
Dalian
China
8am – May 11th
8pm – May 10th
Bengaluru
India
9am – May 11th
11:30pm – May 10th
Live Session #3
Kharkiv
Ukraine
10am – May 11th
3am – May 11th
Live Session #4
Minsk
Belarus
10am – May 11th
3am – May 11th
Dordrecht
Netherland
9am – May 11th
3am – May 11th
Geneva
Switzerland
9am – May 11th
3am – May 11th