Rocket.Build 2021 Virtual
Rocket.Build 2021 is a wrap!
2021 was a year for looking ahead. In 2020, we adapted our annual Rocket.Build hackathon into a virtual event that set records for participation. We saw the difference a virtual format made in bringing Rocketeers, customers, and partners together to collaborate, and in 2021 we were thrilled to do it again!
Rocketeers, our customers and partners—and university students—were invited to take part in Rocket.Build 2021 Virtual. It was a chance to not only flex their coding and creativity skills, but also to network with fellow experts and Rocketeers. It's protected time devote to see a full project through from beginning to end, and a one-of-a-kind experience to add to their professional repertoire.
Dear
IBM

ers:

Thank you for coding with us! Rocket.Build continues to be a chance to meet more of the Rocketeers you work with every day and team up for unique projects you can't experience anywhere else.
Dear Students:
Rocket.Build is your chance to start growing your professional network and the skillsets you'll need to jump start your careers after school. Join us next year to develop your resume—and yourselves—with mentorship from the experts at Rocket Software.
We continued to #BeLegendary with our 2021 theme
We want to help customers and partners #BeLegendary in everything that they do, and Rocket.Build continues to be the best place to make it happen. This year's themes centered on fostering excellence in our markets, products, and workplace community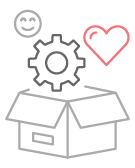 Don't just be in our markets, but lead in
our markets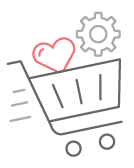 We won't just deliver products; We will deliver products that we are proud of and that our customers LOVE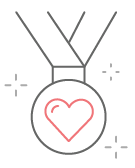 Make Rocket a
GREAT place to work
One of our biggest initiatives in 2020 was helping customers build the strength to survive, grow, compete, and win under difficult circumstances. In 2021, we take this idea a step further, challenging Rocket.Builders to be undisputed leaders in our markets and always deliver with the highest performance.
"Love" is already a familiar word in our Rocket vocabulary. As one of our four Core Values, it's as natural to us as breathing. This year, it will inspire Rocketeers to passionately approach projects that will make a difference in the lives of our customers and partners.
Diversity initiatives, volunteering programs, trainings and workshops, department movie nights; we want to hear ideas for anything that makes Rocketeers excited and proud to wake up and sign in for work every day.
Project or volunteer registration
Registration is now closed. Thank you for a new record number of project submissions!