Rocket.Build 2020 Virtual
Coding begins soon!
Start: Aug 6, 2020 9:00 AM
End: Aug 13, 2020 11:59 PM
See below for agenda and local kickoff times.
Rocket.Build 2020 goes virtual
No one could have predicted how the COVID-19 pandemic would turn the world upside down in 2020. But finding solutions to difficult problems is why Rocket.Build exists. More than ever our customers and partners need Rocket.Build to find new answers for a world of unexpected questions.
The stakes are higher than ever at this year's Rocket.Build. Developers, non-developers, customers, and partners; if you're passionate about collaborating to make a difference in the world, the time to #BeLegendary is now.
#BeLegendary for this year's themes
We want to help customers and partners #BeLegendary in everything that they do, and Rocket.Build is the place to make it happen. Get inspired by this year's themes. And if you're not a developer, there are still meaningful ways you can take part in Rocket.Build.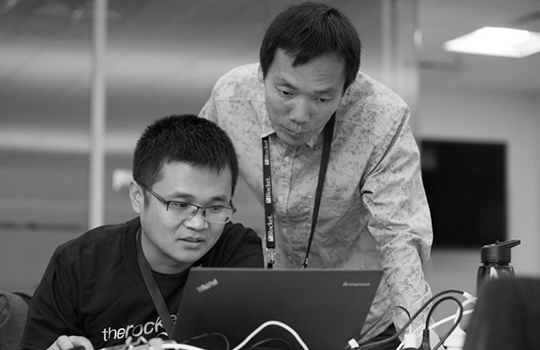 From Rocket With Love
Adapting in the face of change is one of our favorite pastimes–and innovation never sleeps. We're letting our core values of empathy, humanity, trust and love inspire more ways to support our customers in navigating these turbulent times.
Get inspired by these ideas:
Cloud reporting for Azure/AWS
Print from legacy products and mobile devices
Allow our terminal emulation software to redact data based on rules provided by customers, like SSN, DOB, etc.
Give customers the ability to search or collect PMR data for various Rocket/IBM products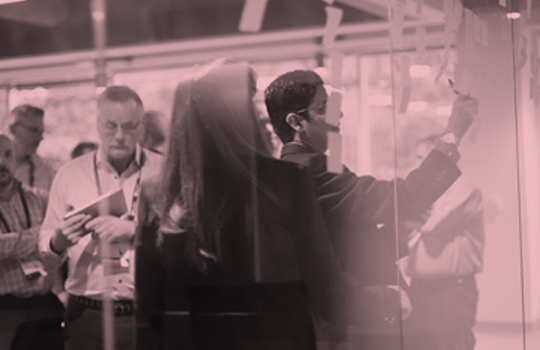 Protect & Stabilize
Our biggest initiative for 2020 is helping customers build the strength to survive, grow, compete, and win under difficult circumstances. This theme will further drive Rocket.Builders to lead in our markets, be customer centric, and always deliver with high performance.
Get inspired by these ideas:
Provide functionality for our products to report back key meta data in order to provide proactive support to our customers
Create self-help options for end users that offer answers and quick fixes at their fingertips
Add value by combining existing product components
Run all product components natively in Amazon/Azure while safely accessing on-premises legacy data
Craft fail-safe scenarios to move from on-site to in-cloud deployment for products
Agenda
Registration
July 20th–24th

Innovation
Thursdays
August 6th
August 13th

Judging
August 20th
August 27th

Finals
September 14th—17th
Schedule
Rocket.Build 2020 will take place in two rounds hosted over four full days in August and four days in September.
Rocket.Build Round One: Round one will take place on four consecutive Thursdays in August. The first two Thursdays are dedicated to "building." The second two Thursdays are dedicated to presenting and judging.
Thursday, August 6: Build
Thursday, August 13: Build
Thursday, August 20: Present/Judge
Thursday, August 27: Present/Judge
Rocket.Build Final Round: The finals will take place on four consecutive days in September. Projects selected from our Round One competition will continue to "build" and compete in the finals on September 14–17.
Aug 6, Day 1 – Round 1: Kickoff
Team members will log into a central WebEx that has been provided to all in the instruction email (local times noted below). All project members are expected to log on at the time local to the project leader.
Welcome session
Address from a Rocket executive
Team will then use WebEx and team Slack Channels to code together for 24 hours
Repeat for Kickoff #2, 3, and 4. During each start time, those teams in breakouts are asked to log on to general sessions to "welcome" the new teams that are joining.
Kickoff #1 on Aug 6

8:00 a.m. – Dalian, CN
9:00 a.m. – Sapporo, JP
10:00 a.m. – Sydney, AU

Kickoff #2 on Aug 6

9:00 a.m. – Bengaluru, IN
9:00 a.m. – Pune, IN

Kickoff #3 on Aug 6

8:00 a.m. – London, UK
9:00 a.m. – Dordrecht, NL and Geneva, CH
10:00 a.m. – Kharkiv, UA, Minsk, BY and Vilnius, LT
12:00 p.m. - Chelyabinsk, RU

Kickoff #4 on Aug 6

7:00 a.m. – Irvine & Campbell, CA
8:00 a.m. – Denver, CO
9:00 a.m. – Austin, TX
10:00 a.m. – Waltham, MA
August 13, Day 2
Steps 1-5 are executed again.
Close: Everyone joins back on the main WebEx and presentation instructions are shared. Timing to be determined.
Info
How will I communicate and work with my team?
Teams are expected to use the allotted two full days of build time (Thursday, 6 August & Thursday, 13 August):
All participants should block off your calendar for full days of Rocket.Build participation
Set up an auto replies stating you are unavailable during these days to set expectations
The exact kickoff time located in the agenda above relates to the region in which the project Team Leader is located
Teams will be use WebEx and Slack channels for communication. More details to come.
I've registered our project–now what?
After registration closes on July 24, the team's project leader will get an email from [email protected] with a link to register their individual team members. Team registration must be completed by Thursday, July 30.
Please ensure all team members block off the time on their calendar and set up an out-of-office reply so they can have uninterrupted time to build.
How will judging work?
Judging is based on the following criteria:
How close is the project to the outlined themes?
Is it clear what customer/business problem was solved?
Is it clear who is the target user?
How well does the project solve a critical problem, or how well does it enable a new capability?
Will the project make a difference to end users–and even the world at large–beyond technical improvements?
How close is the project to being ready for the Finals, ultimately becoming a feature or product?
Judging and presentation process
Each team will have three minutes to present
The Rocket.Build 2020 PowerPoint template will be used for the presentation (to be provided at a later date)
Only one person per team will speak/present to minimize time and risk of connection problems
If you have any other questions, please reach out to [email protected].