We've created several videos to help get you started with Discover. Whether you're just installing the product, getting users setup, exploring data prep or creating your first dashboards, we've got you covered. Each video provides you with step-by-step instructions for the task. You can watch them in order or skip around to the topic that pertains to your needs. Be sure to check back for new additions to the series.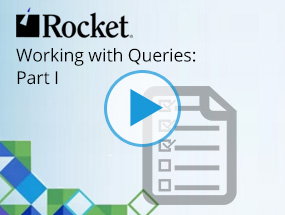 5. Working with Queries Part I
Data preparation basics are reviewed including details on the join
operator which is used in a query to combine data from multiple data sources.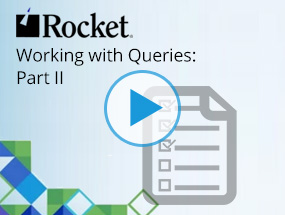 6. Working with Queries Part II
Advanced features are used to create a refined and robust query.
Formulas, categorization, filters, and aggregated data features will be reviewed.
7. Working with Queries Part III
See how the data pack is used to join multiple tables in a single database.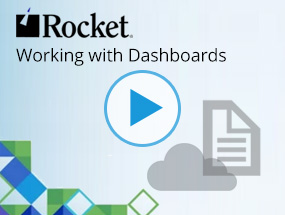 Visualizations are created using fundamental and advanced features such as coordinated highlighting.
---
Read about Rocket Discover a self-service, intuitive data preparation, discovery, and reporting solution for business managers and executives.
Experience the power of Rocket Discover.
Connect & Enrich - Instantly add and blend data sources across the enterprise.
Explore & Discover - Create countless dashboards and begin data exploration & analytics
Share & Collaborate - Simply drag and drop a dashboard into a chat box, to start collaborating with your team.
Start making more informed business decisions today!
Associated Products: