Save time and money
Automate tasks that formerly took hours while freeing up storage space
Backup environments are increasingly becoming more complex while IT budgets are shrinking and service level expectations are rising. Rocket Servergraph helps time-pressed IT departments better utilize existing staff while reducing operations costs by identifying additional storage space.
Rocket Servergraph Webinar
Automate troubleshooting; corrective actions
Servergraph works more than your most dedicated staffer, offering 24 x7 coverage.  Dispatch and manual monitoring of logs that formerly took hours and even days, now takes minutes.  Reporting based on home-grown utilities and requiring months of man-hours to manipulate data into spreadsheets is now completed at the push of a button.  IT teams finally get out of reactive mode -- free to focus on more strategic initiatives.

Color-coded server status makes it easy to see which servers are healthy and which ones require immediate attention.
Most backup services can email notifications to inform you of the status of the last backup but with a lots of backups from disparate systems, you can't cut through all the email noise to immediately isolate and correct malfunctioning backups.
Backup status by server, by node, displaying success ratios
3-4X Reduction in Hardware Costs
Servergraph helps you extract the full value of your existing infrastructure investment. Visibility into stale backups (obsolete data trapped in secondary storage) – or identification of storage abusers -- and the corresponding reduction, can immediately contribute to your bottom line.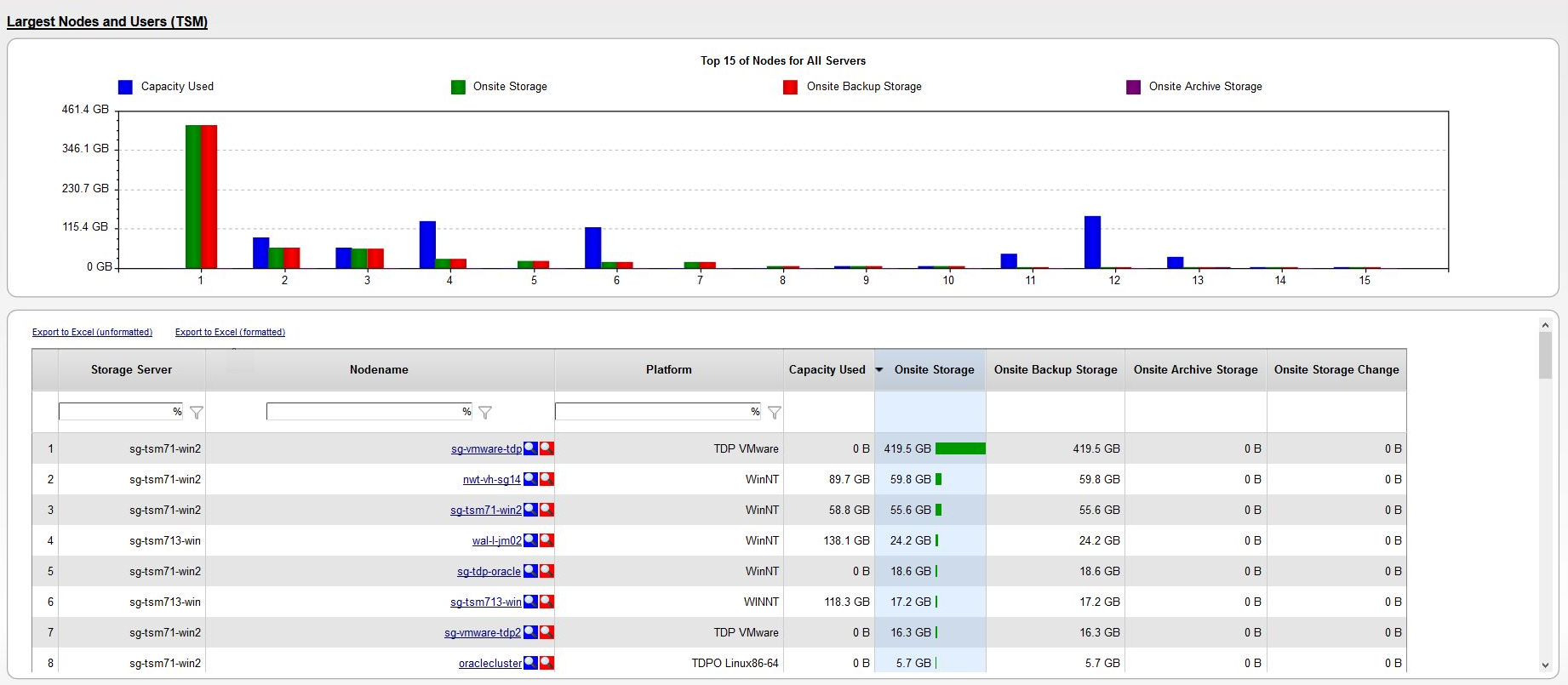 Rebalance your storage load by identifying available storage space and avoiding new purchases
Rocket Servergraph
displays all backup jobs from tape, virtual, o/s and from all vendors
indicates if backups succeeded or not
makes it easy for you to see at a glance how backups are doing
Servergraph also categorizes failures by impact – including whole server failed, filespace
failed or individual files missed to immediately isolate problems.
Questions? Call us:
U.S. +1 855-577-4323