Rocket LegaSuite GUI
Go from green screen to GUI, quickly and cost effectively
You rely on mission-critical enterprise applications to run your business. Now you can deliver your green-screen applications to GUI, web, and mobile clients that your employees, partners ,and customers can access any time, from anywhere.
Rocket® LegaSuite® GUI software lets you reuse just about any green-screen application.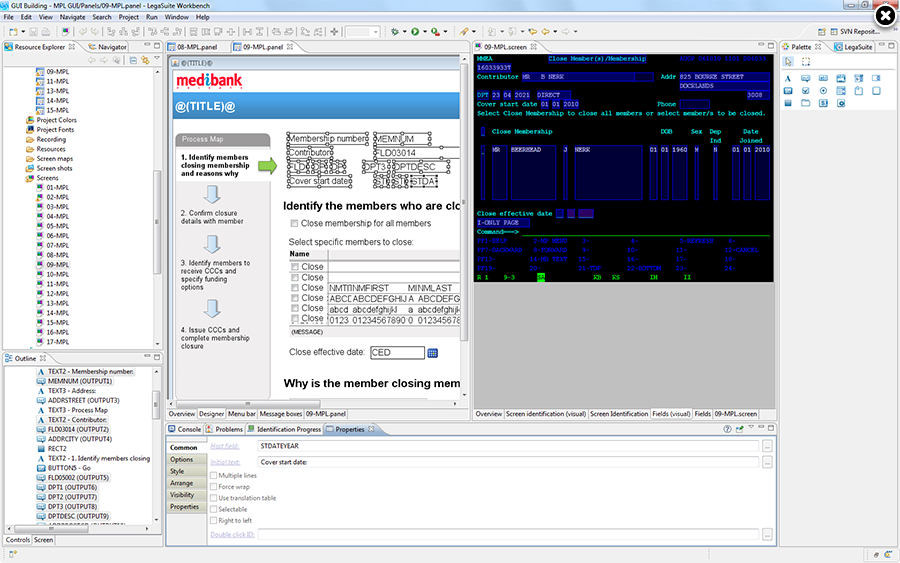 Modernize, your way
Quickly create dynamic web GUIs from existing application green-screens. Invest a little more time and add new functionality, improve application workflow, and integrate with databases and web and desktop applications. Rocket LegaSuite GUI lets you modernize what you need and ignore what you don't.
Collaborate. Innovate.
No developer should be an island. Rocket LegaSuite is built from the ground up to support team-based solution development when transforming green-screens to GUI, web and mobile clients. Extend the benefits to your application users too—LegaSuite provides a variety of collaborative features for users including email notifications and SMS integration.
Questions? Call us: U.S. +1 855-577-4323