Rocket Process Automation (IBM i Edition)
Robotic Process Automation With Rapid ROI for Your IBM® i or IBM® zSystems
The only Robotic Process Automation solution for IBM i and IBM zSystems that delivers quick, significant ROI 
Streamline workflows and reduce costs with automation for IBM i
Automate your repetitive IBM i workflows for improved productivity across business operations. This includes faster call center response times where even a 30-second reduction can save high costs each year.
Improve customer experience without increasing costs
Converting repetitive, time-consuming tasks like data entry, tracking, and escalation into automated workflows allows your customer service representatives to focus on higher-value customer interactions instead of mechanical tasks.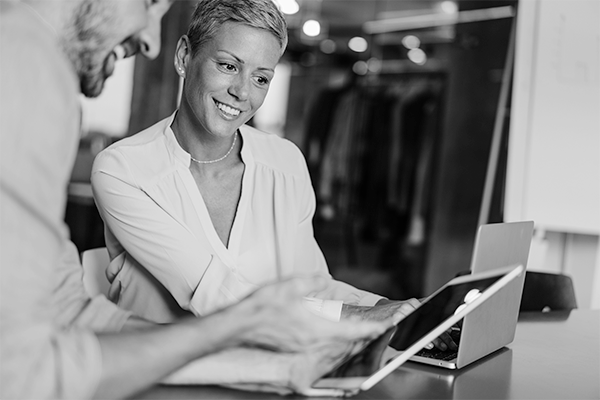 At Rocket Software, we have 30-plus years of legacy expertise. We put all that know-how into creating a Robotic Process Automation (RPA) solution that can perform repetitive legacy tasks faster, accurately, and consistently. It's called Rocket Process Automation, and it comes in versions designed specifically for your IBM® i (AS/400) or IBM® zSystems platform.
Here's how Rocket makes Robotic Process Automation easy and effective:
Rocket Process Automation is "low code," so it's simple to automate your IBM i or zSystems workflows; you don't need to know the legacy code to connect your IBM i or zSystems app to the rest of your enterprise
It features reusable web services that integrate with other RPA platforms, such as UiPath™ and Blue Prism
It automatically ensures the integrity of your data and the business logic of your IBM i or zSystems app as functionality is updated or changed
The creation of robots is straightforward, with tools that enable business users — not just programmers — to design the automation
Rocket Process Automation can scale to support thousands of sessions on a single platform, with both persistent and non-persistent connections