MultiValue Application Platform
Rocket Discover for MultiValue
Self-service BI designed specifically for MultiValue-based applications
Discover is a self-service data preparation, visualization, discovery, and collaboration solution for executives and line-of-business owners. It works uniquely in concert with your MultiValue applications using a MultiValue MetaData Manager so you can easily transform your Rocket MV data into consumable business views, which can be leveraged to provide the insights your customers demand.
Optimize your customers' MultiValue investment
Rocket Discover includes a revolutionary MultiValue MetaData Manager purpose-built for you to manage and control file dictionaries to simplify BI administration. Discover for MultiValue also includes a native interface to Rocket® D3, Rocket® UniVerse, and Rocket® UniData databases. With this combination your end users can easily connect to MultiValue data sources through secure web services using out-of-the-box connectivity, and once connected, use an intuitive interface to transform MultiValue data into actionable result sets, which can be propagated across the full array of reporting and visualization capabilities, or federated with data from any other platform or data source supported by Rocket Discover.
With Rocket Discover, users will increase their reliance on your MultiValue application because you can finally help them answer business-critical questions.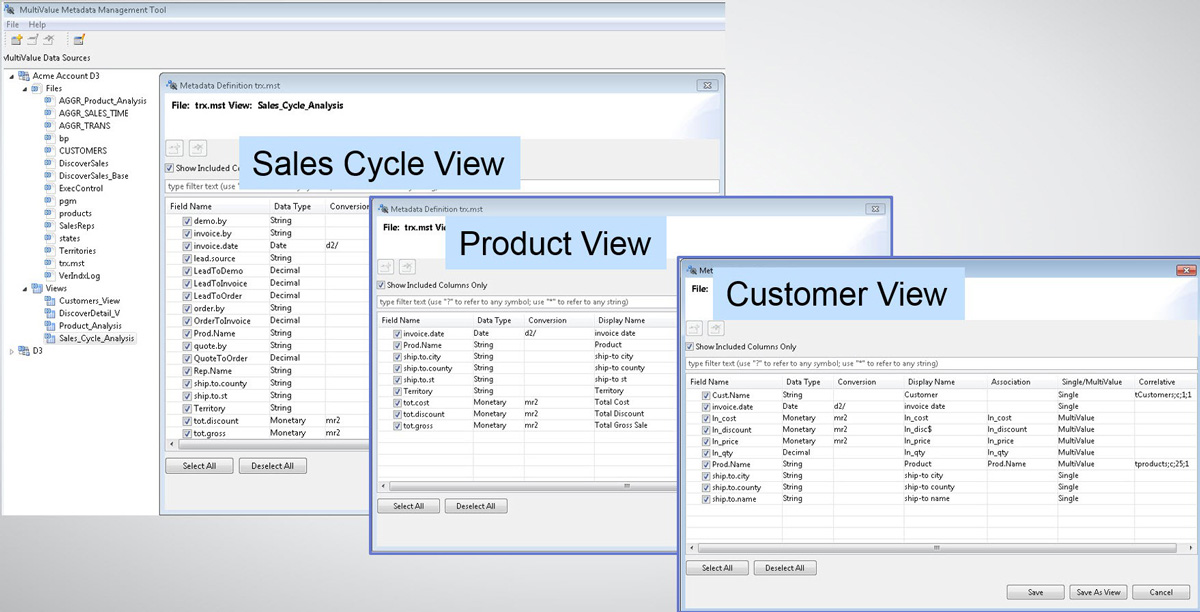 Blend data for a 360-degree view of the business
The data from your MultiValue database alone does not provide a 360-degree view of your business. For the complete picture, executives need to analyze data stored in a variety of sources, including mainframes, relational sources, and even desktop software. When you add Rocket Discover to the mix, your end users can merge their MultiValue data with other enterprise data sources for a complete business view. This end-to-end view results in greater insights, as well as a new appreciation for your application.
To learn how to blend data check out our Rocket Discover eLearning for Rocket MultiValue.
Create dashboards and visualizations without relying on IT
With self-service BI, executives and line-of-business owners don't have to compete with developers or other colleagues for IT resources. Rocket Discover gives users a fast and easy way to visualize, explore, and share data. Users create their own reports and dashboards using a simple drag-and-drop interface, adding fields, sorting, filtering, and manipulating data as the need arises.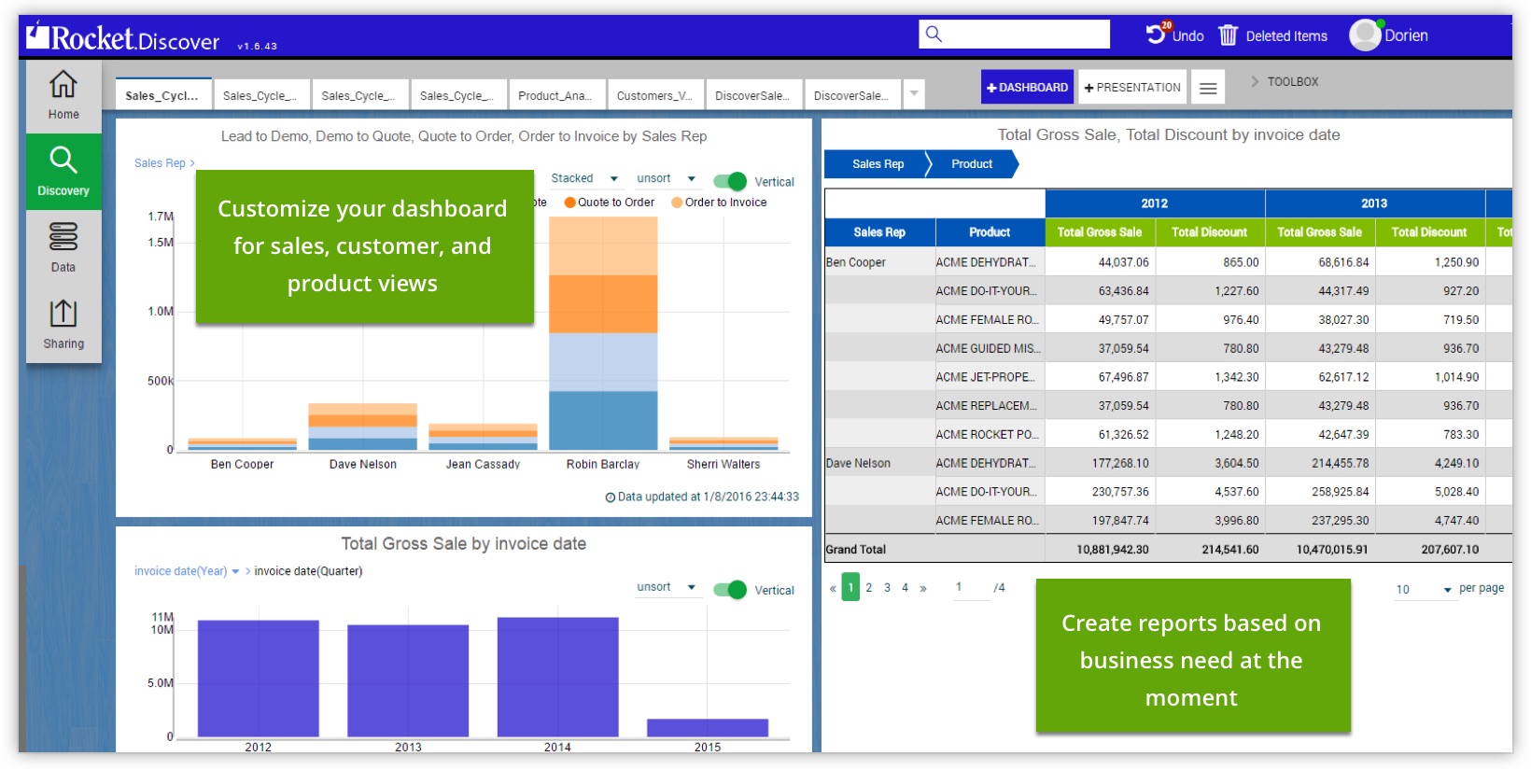 Questions? Call us:
U.S. +1 855-577-4323