Women Leaders in Technology Coffee Talk: Live a Life You Love , Starting Today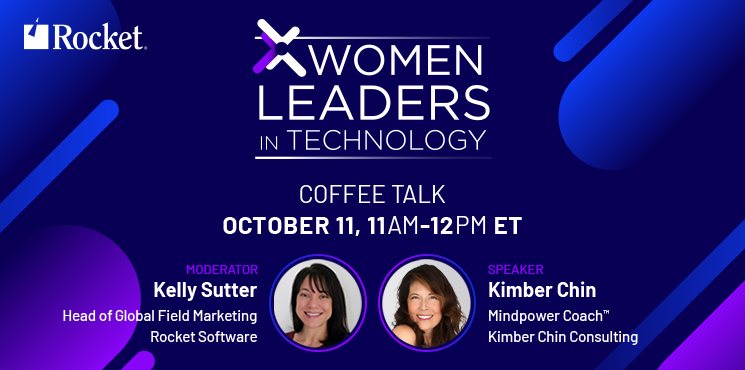 Event details
11:00AM - 12:00PM EST
Register
Ready to Live a Life You Love? What if it could happen immediately? Often, we put off doing the things we know we need to do, as if it's something we can do later or that we need to rely on others to get it done. The truth is, we can have more joy in our life immediately, with small steps that we have complete control over. Even the smallest actions can have a remarkable impact on how we feel and show up for others.
Meet Kimber Chin, a thirty-year corporate leader in tech, author of Sensible Keto, certified Mindpower Coach™, and late-stage cancer survivor. Kimber has a passion for helping people connect to their highest hopes. 
Join the rest of the WLIT Community and us to learn how to: 
Listen to your internal wisdom
Align your passion and purpose with how you live your life
Improve your results with yourself and others
Recognize the signs and triggers in yourself and others
Improve your everyday resiliency to ride the waves of life
You don't have to settle when it comes to how you live your life. Register now and get ready to walk away with actionable insights on living your best life, starting today!